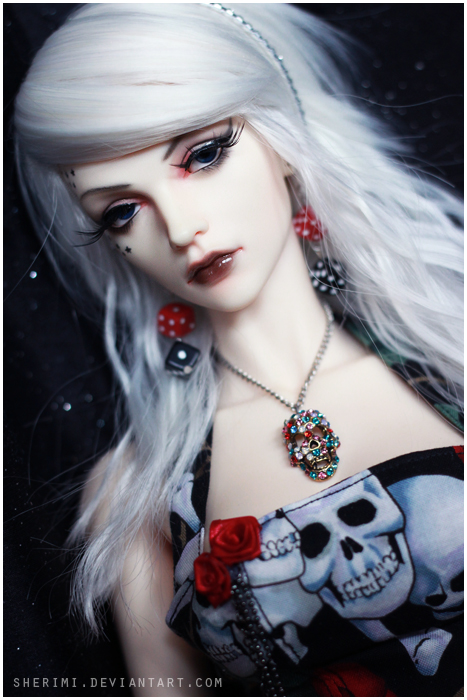 It's really hard for me to approach people that I admire that don't know me (and probably never even heard of me or my blog) to ask them if I could use some of their photos to feature them in my blog. So far I haven't gotten any negatives replies about it, thankfully, and I hope I can keep uploading a post with a new collector every first day of the month.
Like I said the past month, these aren't interviews, but a way to show my appreciation to these fabulous collectors, photographers, customizers, artists. I'm very excited to present you Sherimi's Gallery for this month "In the spotlight" section.
Sherimi collects not only BJDs, but Azones and PVC figures as well, and you can find them all in her Deviantart gallery (arranged in folders so it's easier to navigate).
You might notice some familiar dolls in her photos and that's because Sarqq and Sherimi share stories and really complement their skills pouring them into their dolls. I like how you can see how their dolls are related, but both galleries are so different that you can totally tell them apart.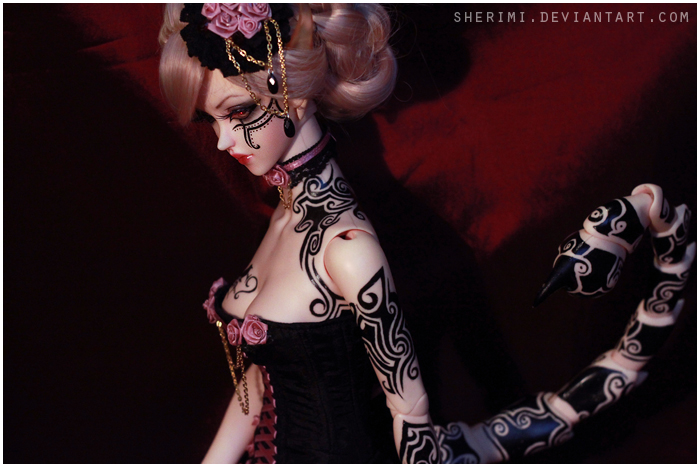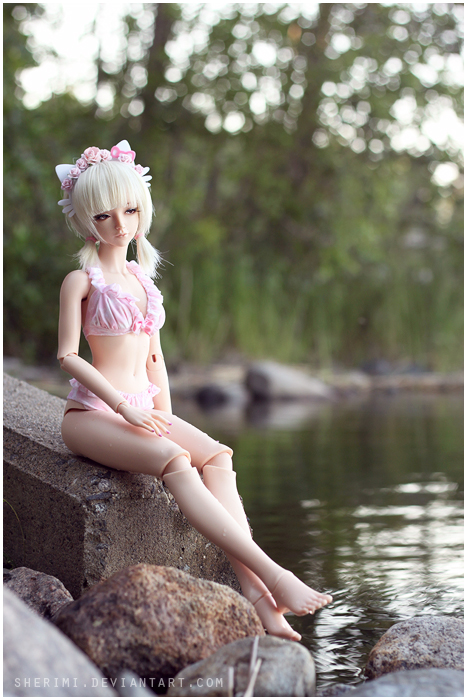 I think my favorite part of her gallery is all the amazing clothes she makes, there's a wide range of styles from cute and pastel to goth and badass and pretty much everything in between.
She also does most of their face ups and customization and that makes her collection really unique. I can only hope one day my collection will be as unique as hers!
Another thing I really like is how She manages backgrounds, I have very limited options on where to shoot my dolls, and I can't manage my pictures to look different, but her gallery has some outdoors and indoors that are very simple backgrounds that doesn't look simple nor repetitive.
I really recommend you to go check her gallery if you haven't, maybe it will inspire you as much as it does to me!
 All images have been posted with Sherimi's permission.