Hello guys!!! It's been more than a year since I posted a box opening and I'm so excited to show you this little doll today. I didn't talk about it to many people and I didn't make it very public because I bought it from taobao and it was quite the adventure!! I was so afraid I would receive something wrong because the translated options for everything were so weird! Irene and Dollywishxx helped me with that though! Thank you~
This doll is available through SIO2 store in taobao so you need an agent to buy it. For anyone curious about the price, it costed me 64.88 USD for the basic doll and 3-4 USD each accessory. With shipping and fees I paid around 80 USD. It took 1 month and a half to be sent to me and a month after that to arrive home since I had to ask for airmail (DHL charges so many fees it's ridiculous and EMS from China to Chile doesn't exist).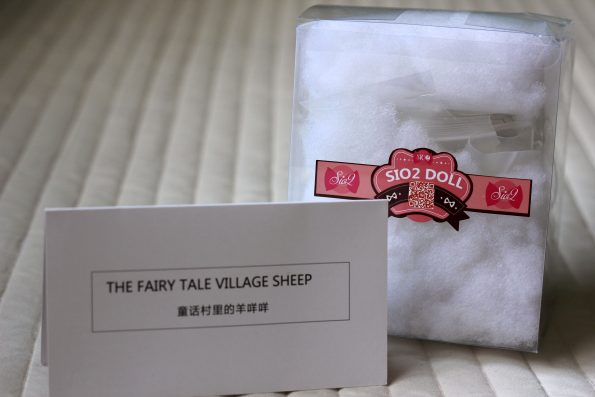 This was the box everything was packed in. The logo is very cute! Sadly, the material of the box is not very durable, so I'm putting everything in a cute box I have. Not sure how SIO2 sent the doll exactly since my agent took everything out for photos before sending it my way. Each piece of the doll comes in a separate plastic bag and everything is surrounded with stuffing.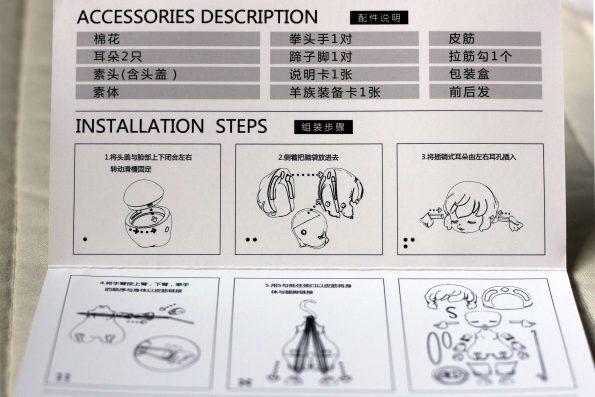 A card describing the pieces of the doll and instructions. It's all in chinese, but the drawings are very easy to follow.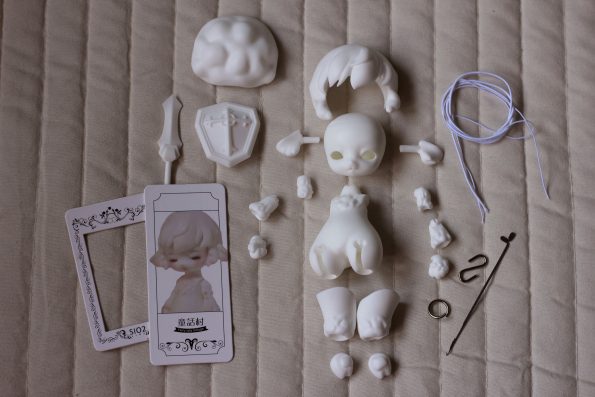 All the pieces of the doll and accessories. The doll comes unassembled, but it comes with a tiny metallic tool to assemble it, which is great! It made the work SO MUCH easier (it was still a pain in the ass).
I should have know I would need special hands for the sword and shield, but I realized after I ordered it. Since I wasn't sure I just didn't bother. Not sure if I'll try to add them to my next taobao order (that won't be for at least a few months) or try to work with them like this.
The doll is very cute, and as others have stated before me, it cannot stand, not with that big and heavy head of hers lol. The front hair piece is very hard to put in and I'm sure that I will have to sand it a bit so it can fit easier or I'll damage the face up trying to put everything together once its painted. EDIT: Thanks to a nice comment made by Erin Clark, I now can say the head piece has no problem at all, the hair can be easily put in place by placing it at the side of bleater's head and then twisting it, thank you for the tip!
I think the elastics that are provided with the doll might be a bit too weak and thin, though I'm not sure if this doll can handle anything thicker, but I'll try anyways.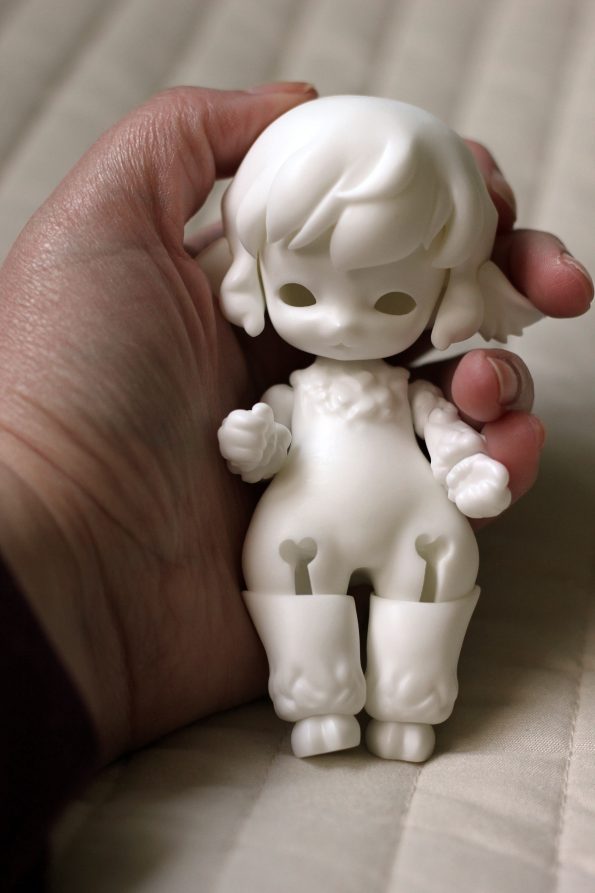 It is a very affordable and cute doll, and I knew there would be tiny problems with it so I'm not disappointed at all. I just wish they would have sold the sleeping face too, but that one was limited apparently.
I'm still thinking about her name, it will be either Adelina or Mercedes. If I can make the sword work, Adelina will be perfect for her! Both names are from games I love: Mercedes from Odin Sphere (a very cute fairy) and Adelina from Granado Espada (Adelina Esperanza, the playable pirate npc from Port Coimbra).
And that's it for the first box opening of the year (many more to come!) Hope you guys have a terrific weekend!