I was surprised to see so many people interested in how I made the floor I talked about in my previous post. It was a crafting project I planned to make for so long and I had many ideas on how to approach it, but they all had a common factor, and that was to use a piece of wood as my surface, mainly because it is harder to bend than a cardboard and it was most likely to stay flat even if I decided to apply a liquid glue.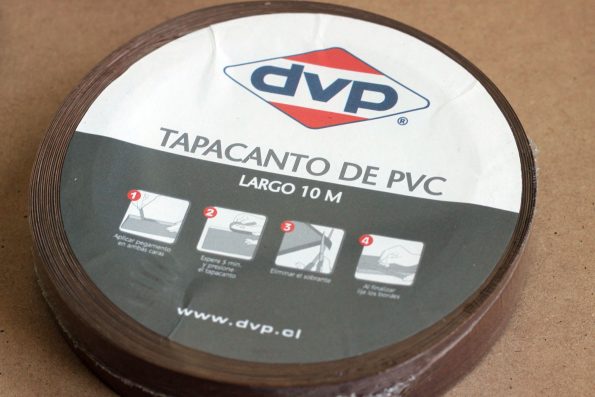 So I went to a hardware store to get some wood (or a store like Home depot, which is like a bigger version really). And next to the pieces of wood there was the answer to all of my problems: pvc edge banding.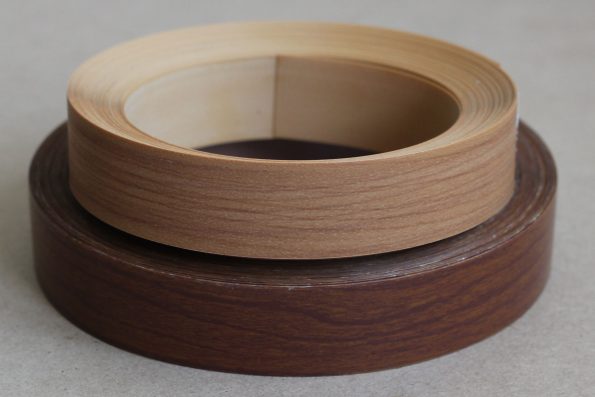 They sell it in many colors and effects, including many shades and types of wood looking ones.
There's 2 types of tape: one that comes with glue on that's activated with heat (instructions say to iron the tape onto the wood) and the one you need to apply glue first.
The first type has a texture where the glue is, so I didn't want to risk it and went with the one that is totally flat. To have better control in placing it onto the surface I used double sided tape instead of glue (though I did experiments and both pvc and all purpose glue worked fine).
That's pretty much all there is to know about the flooring, but I'll include instructions too, since I did a second floor and this time I took some photos.
Materials
You will need: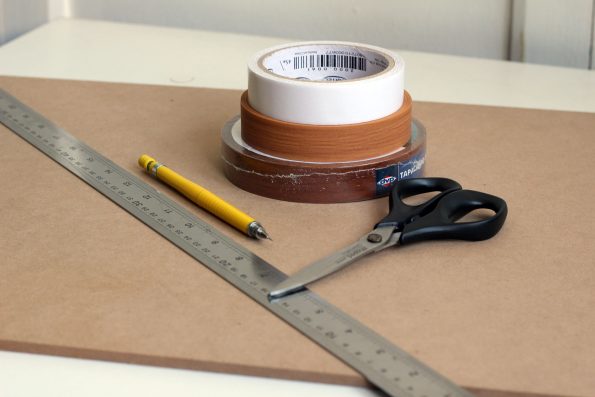 A flat surface (I used a 60×40 cm. piece of mdf wood, 5mm. thick)
A roll of pvc edge banding (or 2 depending on how large your surface is, I used a bit more than 1). Color and design is up to you.
Double sided tape
Scissors
Ruler
Pencil
Sanding paper (opcional and not pictured)
The floor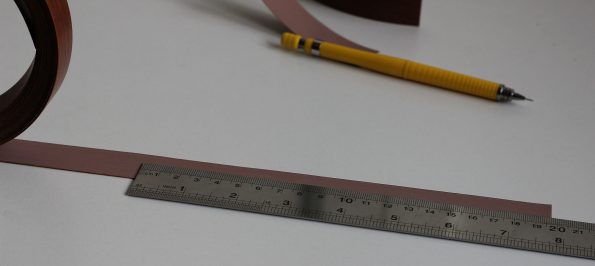 Cut pieces of pvc edge banding in 2 different sizes. Since I was working with a surface of 40cm., I cut some pieces in 20 and others in 10cm. Scissors are best for this job.
Add the double sided tape to the bottom of your cut pieces. Make sure the edges have tape so they won't come off or look weird. I used a wider tape and cut the excess with scissors.
Stick the pieces to your surface leaving a small gap between them (less than 1mm). The pattern I did was like this: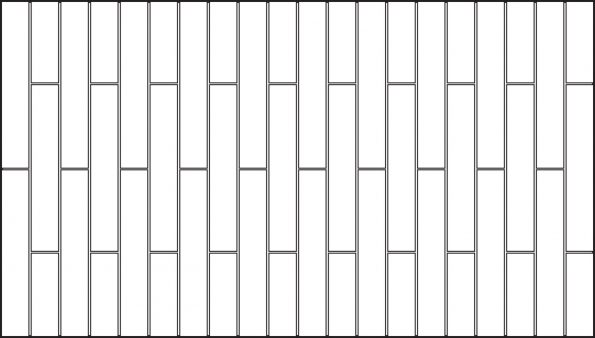 You can make it as regular or as random as you like. It is good to plan it before you cut your pieces.
That's basically it. If you have some excess tape on one of the edges at the end, you can sand it off.
You can make this floor for a diorama or leave it as is. Since I don't have that much space I just use colored paper as a background and the floor makes the effect of a diorama. I also used the same piece of wood for both tapes, one color on each side. Reversible floor, isn't that great?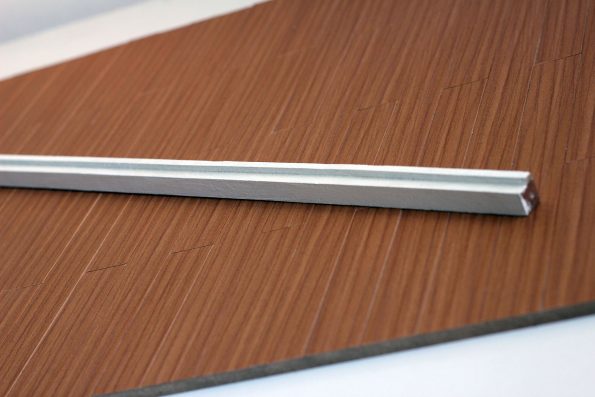 To make it look more like a house, I glued 2 wood sticks with different thickness and painted them white, to make the floor plinth. I just place it in front of the background when I'm taking photos so nothing takes that much space.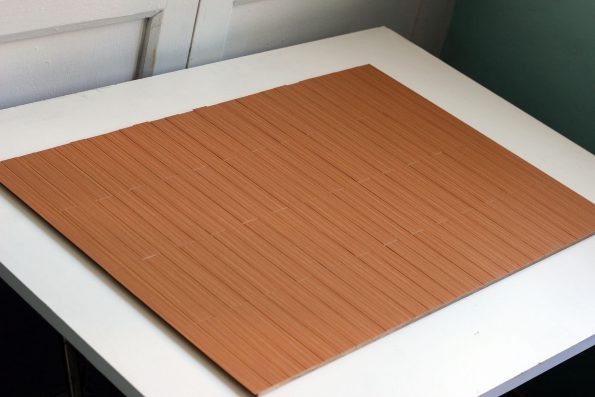 It was a bit of time consuming, but I think the results are great. You might want to paint your piece of wood a darker color before you stick your pvc tape on it so the spaces between woods pop up more, I wish I did, but it looks good enough.