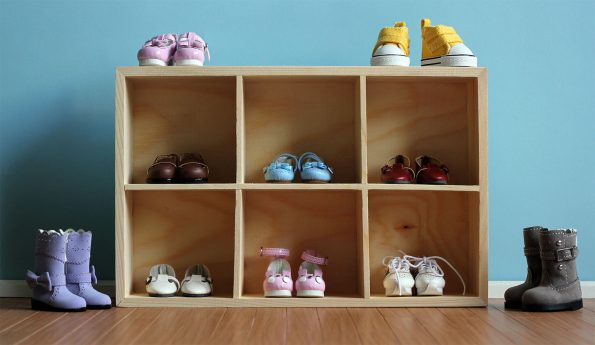 I promised a yoSD sized shoes guide some time ago and since I received the last order from taobao this week, I can finally deliver. I'll add information about the stores I got them, the fit and proportions, so I hope you guys find it useful.
With the exception of one pair of boots, everything here is from taobao. If you know of international stores that sell a particular pair of shoes listed here, let me know and I'll add it as extra information.
Since Fof dolls feet are kind of small (4cm. long) I always try to find the smallest shoes I can get for the size. Boots always run bigger though, no matter where  I look for them. I also try to buy shoes that look like real kid shoes, though there are a few here with heels and lolita style. All shoes here should fit most yoSDs, unless their feet are really wide and/or long.
All the shoes were tried on with socks, except for the boots, those were put without.
POST IS IMAGE HEAVY. All images can be enlarged by clicking on them.
M柒人形屋

These blue shoes are from M柒人形屋. In this store you can find wigs, clothes, eyes and shoes among some other things. I got some really nice clothes from this seller. Can't say the same for the wig I got, but it was really cheap so I didn't feel cheated.
The listing for these particular pair of shoes is here. You can choose colors (brown, blue, pink, white). The fit is okay with socks on, the feet won't move around and standing a doll with them is quite easy.
Proportions are also nice in my opinion, though I found them a bit big at first.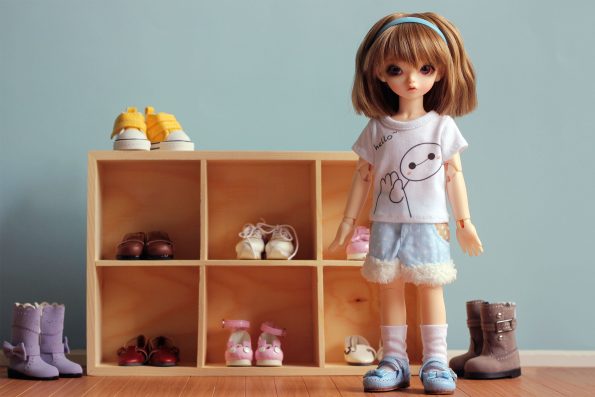 ***

Same store as before, these shoes can be purchased here. There's beige, white, black and brown. There's 2 type of black ones: completely black and with light brown rim. These are probably one of my favorite because the proportion is nice and they fit great. I regret not getting them in black too.
I think they are excellent for boys and girls, for school uniform outfits as well as paired with shorts or rompers.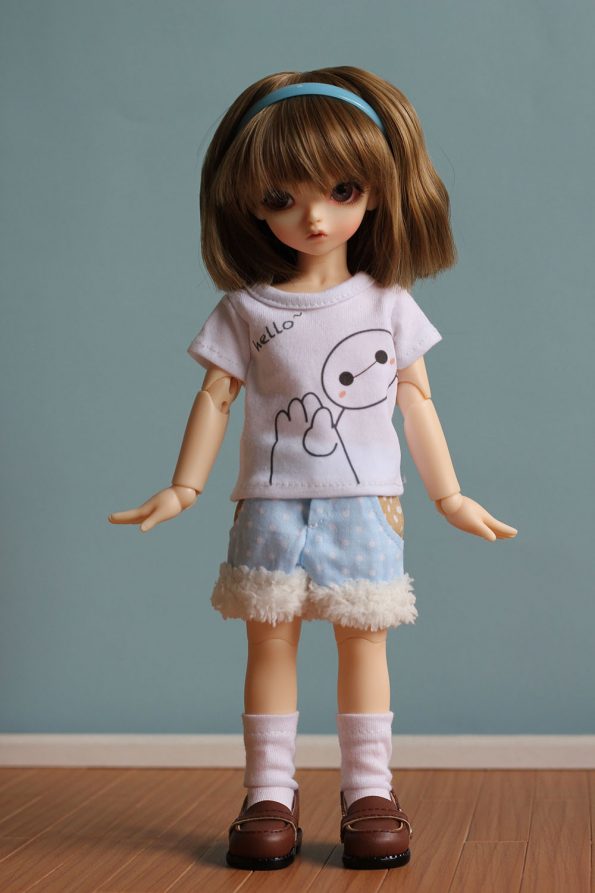 IDOLLZOO

Okay these ones weren't from taobao exactly. I got them from an etsy store that closed not long after I got them. However, the same store can be found in taobao. Link to the store is here. They also sell a few pieces of clothing and accessories, but it is mostly pullip, blythe and other kind of dolls shoes including yoSD.
They are quite thin overall, so the sole isn't very sturdy, however, they don't make standing the doll much more difficult than without them. They aren't very detailed, but the proportions are nice. They come in different colors, though most of them are sold out at the moment. The fit is nice, there's a bit of extra room at the front like in most shoes, but it doesn't make the feet move around so they stay in place.
***

I find so hard to find nice boots, but I really like these. Same store as before, they run a bit large, but the sole is sturdy enough so the doll doesn't fall nor the feet move around. Without socks, you can easily slip then through your doll's feet without puttig the zipper down. If the doll is wearing socks or leggings, you might need to also take the ribbon band off (I slip it through my doll's leg).
You can find these boots here, but there's only black available now. I hope they restock them at some point, I'd love to get them in more colors.
***

Harder than finding cute boots, finding sneakers that look in scale proved to be a challenge. These are amazing, I just wish they didn't have the wings because they tend to bend and try to go inside when I'm putting them on a doll. They are a bit tight and the sole is made of some sort of foamy material so it makes a bit difficult to stand a doll, but it is possible to do.
Sadly, they seem to be sold out from Idollzoo, They came in various colors, though the only ones I liked were these.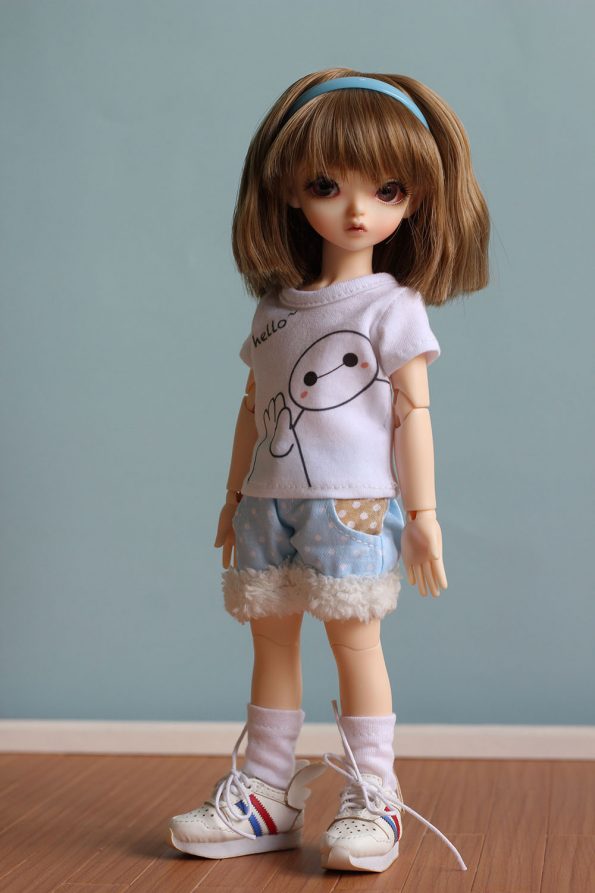 BJD FULL HOUSE

This store seems to sell a little bit of everything, though I didn't find much yoSD things to my liking. These converse-like sneakers can be found about anywhere, though what I liked about this particular model is that they don't have shoelaces that often make them bulky and out of proportion. They are still very wide, and look big on dolls, but I can work around that. They make standing a doll really easy.
They come in a lot of colors.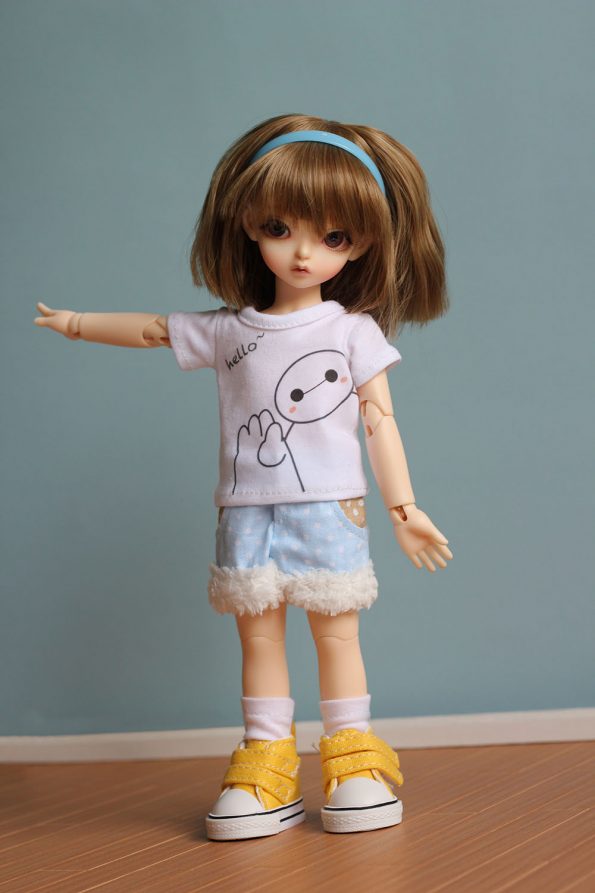 Other shoes

No idea what the store is called, but I got these shoes here. They are more lolita style than anything, but I thought they were cute. They run a bit big to the sides, but the sole is so thick and sturdy that is quite easy to make the doll stand. Probably easier than with no shoes.
I was thinking of selling them because they are quite big looking, but I think they might look lovely in my Sassy Rosy, so I'm keeping them for now. And Ailene doesn't look bad with them either, so they could prove useful.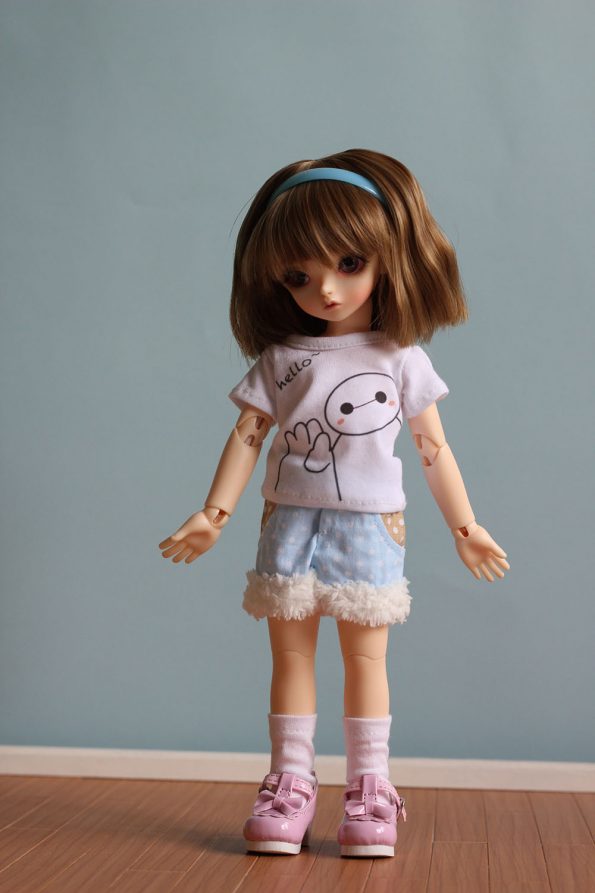 ***

Not a fan of heels on YoSD shoes, but these were also too cute to pass up, and since they aren't as wide as the previous pair, they look quite lovely. The sole is the exact same one as the previous one and it is made of plastic, the leather-like pink material is also the same. I got them in the same store as the other pair, though they are not available at the moment. In any case if you search for bjd 1/6 shoes in taobao, there's quite a few stores that sell these exact ones. There's also red and white versions,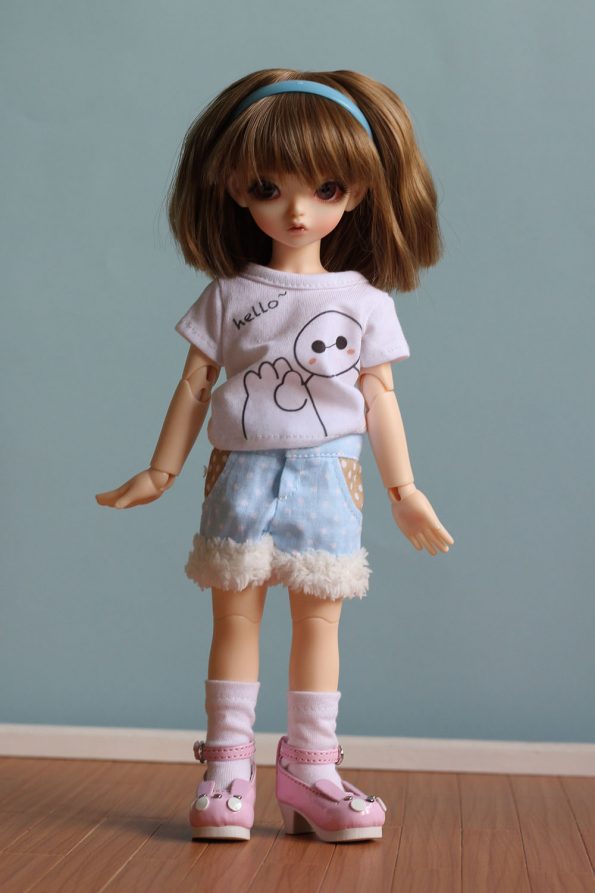 ***

These are the only ones I didn't get from taobao, they are from Mimiwoo, and though they are not longer listed in grey, there's still a black version. There were more colors available that they might restock and they cost 7.99 USD (they were 6.99 when I got them) and shipping is free, so it's quite a bargain.
They are super big so I put some sponge inside of the shoes to stabilize the feet or else they move around making it hard to pose a doll. Since they are boots, they don't look too bad once you put them on, I quite like the look on Faolan.
As a side note, I made the hardwood looking floor that you can see in the photos, not sure if anyone would be interested in a tutorial for it? I didn't take step by step photos, but I could explain what materials I used for it. It is really simple. Let me know in the comments if you are interested.