This year started off great for my doll hobby! I spent the first 2 days doing face ups and took some photos the third one, it was awesome! How did you spend your first days of the year?
I wasn't sure if I was going to do a face up entry for Faolan (2.0 because the first Faolan was a whole other character completely) and Hana for this blog, but I'll start with Faolan and see how it goes. The weather has been really crappy so most of the photos I took of Hana were awful.
There's not much of a surprise about Faolan's face up at this point since I already did a very similar one that got screwed up with cloudy sealant. I always have trouble with the liquitex varnish, diluted or not, if the layer is not ultra thin, it gets cloudy. I don't know if my product is defective or I am doing something awfully wrong, but I decided to skip the final layer using this product and do a zillion of liquitex medium layers instead, because that one is completely transparent.
After the sealant fiasco I re tried his face up right after christmas, but luck was not on my side and after screwing up the lower lashes 3 times, the eyeshadow in one of his eyes started to look a bit dirty and I couldn't stand it so I wiped it out once again.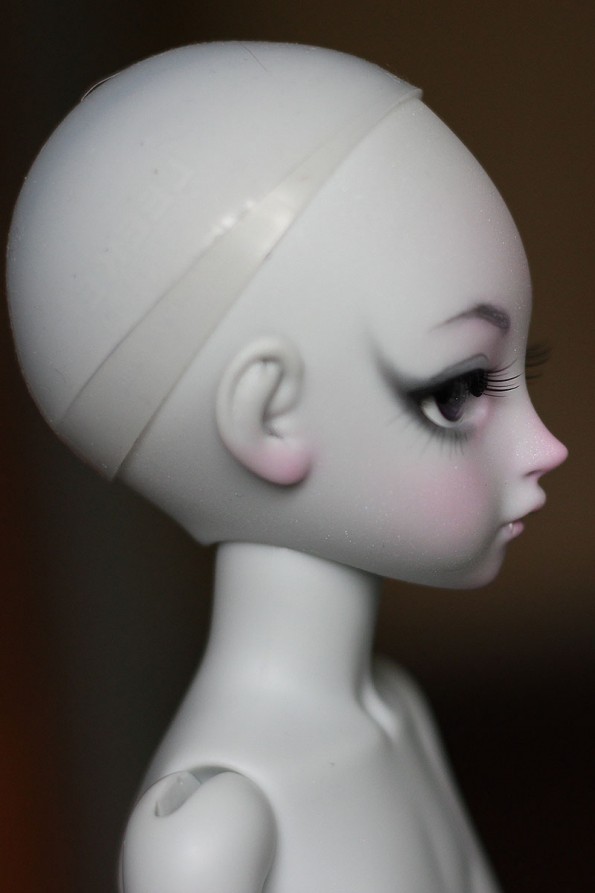 They say third is the charm so I started again on January 1st and though the lashes were not near as good as I wanted them, I can't re do it again and again forever, so I kept it.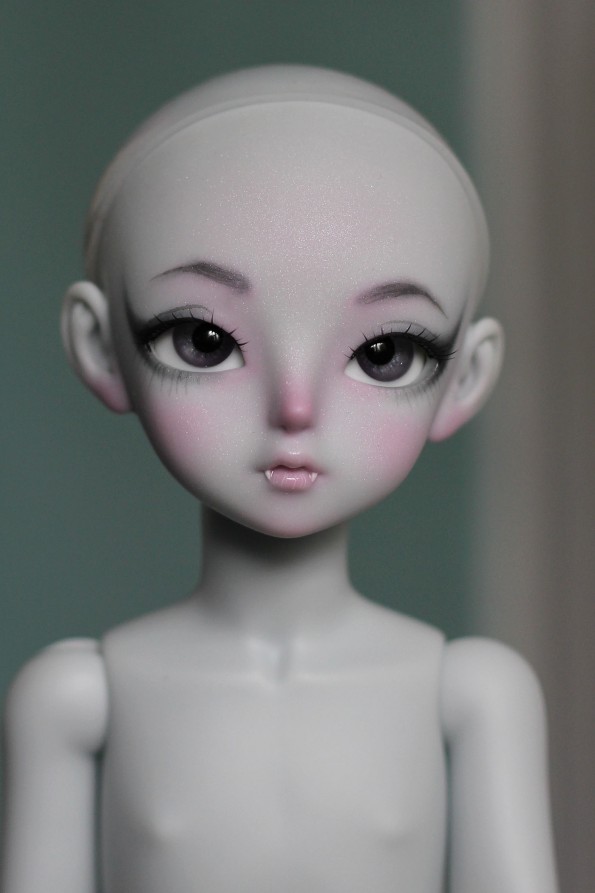 There's not much more to say about the face up really. I think I thinned the acrilics too much, but now I know better for the next time.
I tried to do the eyebrow hairs with a brush instead of watercolor pencils and it went better, though they still need a lot of improvement.
Lower lashes and eyebrows are still a problem for me and it's stressful to do, specially after screwing up so many times. Sometimes I'm happy with how I have improved and then I look at other collectors and get depressed haha, though it doesn't happen often because I remember that I can't get any better if I give up now.
I put a lot of pearl powder all over his face because He used to live in the snow, and when the snow gets hit by sunlight it has the same shimmery effect, and I liked that for him.
I also put a bit more of color on his lips this time, so the fangs would stick out more. and the eyebrows aren't as round.
And as a start of my photo challenge of this year, I tried to do something a little different:
The "Awesome. Wow" is a quote from Hamilton the musical. I love musicals and I thought it would be nice to use song lyrics as inspiration for photos, see if that helps me to upload more stuff this year.