I always say that I will do some photos for my doll's birthdays but never do. This time I started preparing myself from monday (birthday was yesterday) to make sure I would not fail.
I bought some glittery things to make her a bday crown (I made a silver and a pink one), some colorful letters and water balloons (that I filled with air of course). I had some other things already and I was ready to make a decent background for her celebration. I think it turned out pretty cute!
I just wanted to make a short post about it, and to show some of the photos that I took: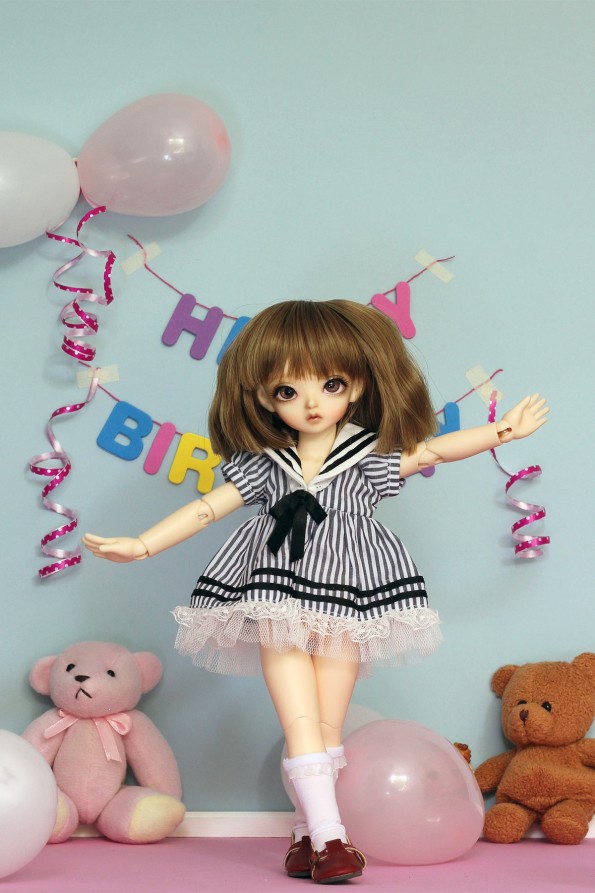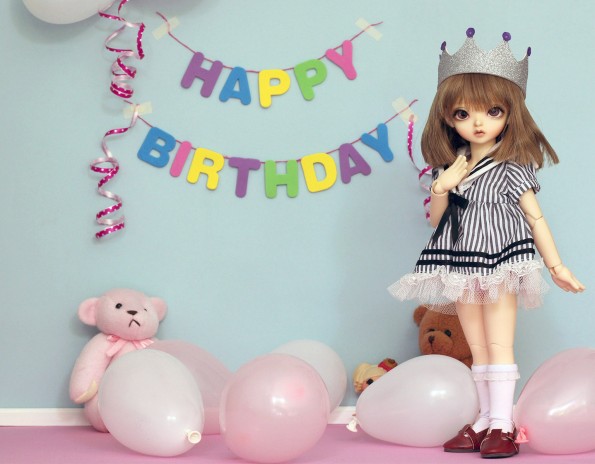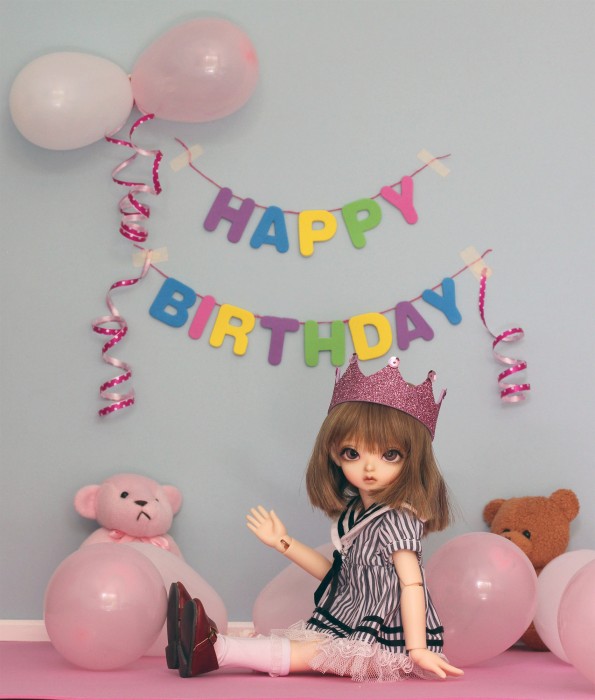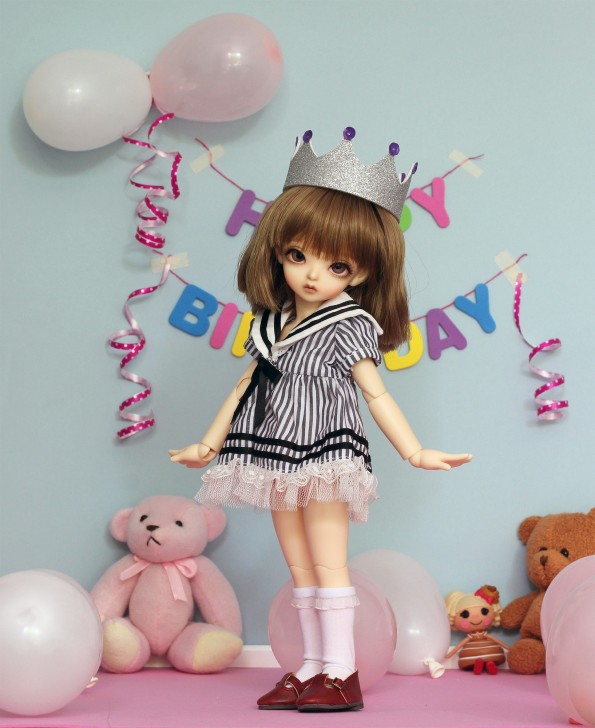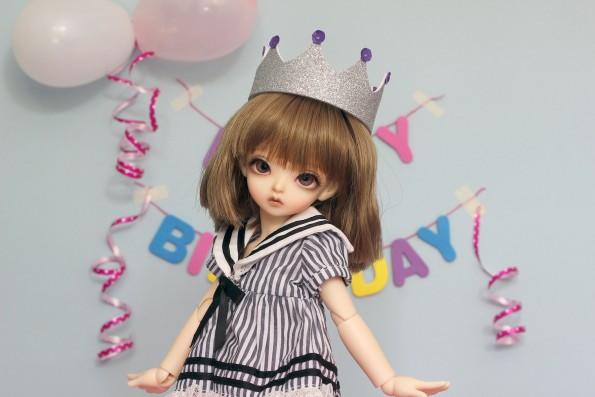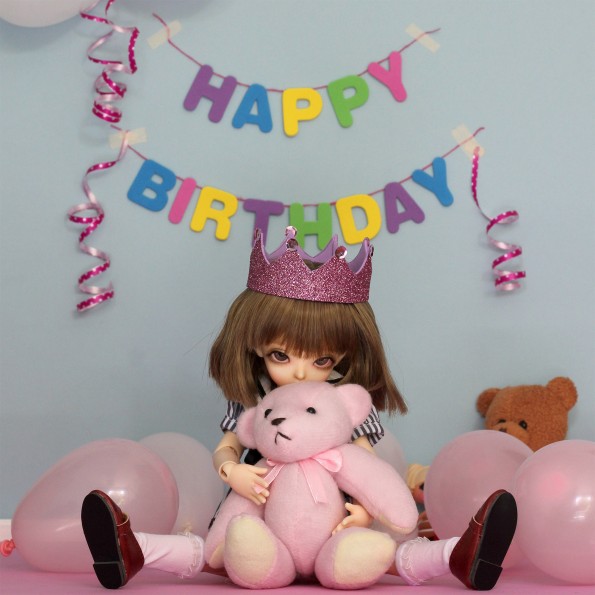 Thanks for reading!