I know most of you are enjoying spring at the moment, but here is getting colder so I already started thinking about winter.
One of my favorite winter accessories are the earmuffs, there are so many styles!! I always wanted my dolls to have some, but never found a pair that I truly loved.
Today I'm going to show you how to make your own.
Materials
You will need:
Wire. The kind of wire you will use depends on the hairband you are making.
Glue. I used both transparent glue and a glue gun.
Scissors.
Diagonal wire cutter or any other tool to cut wire.
Pliers (not pictured).
Ribbon or pearls (or both).
Fluffy fabric. I have no idea how it is called.
Thin ribbon, beads, pearls or anything to decorate (optional).
Headband
We will start making the headband. I made 2 different kinds: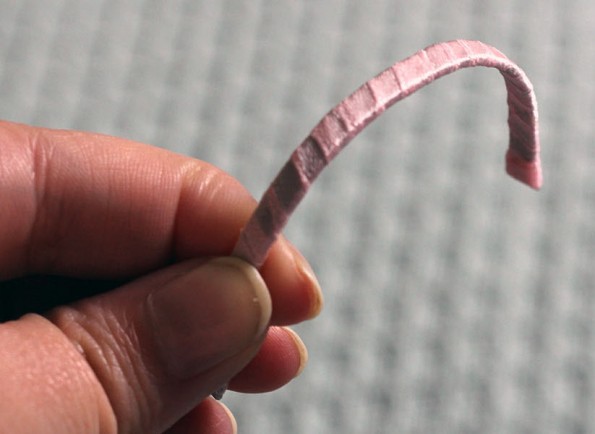 For this one I used Irene's tutorial. I think She explains it very well, so please check her blog for instructions.
The second type is a headband with pearls. This is how I did it: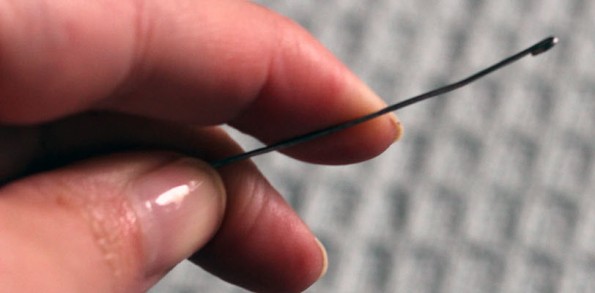 Cut a piece of regular wire and fold one of the ends using pliers.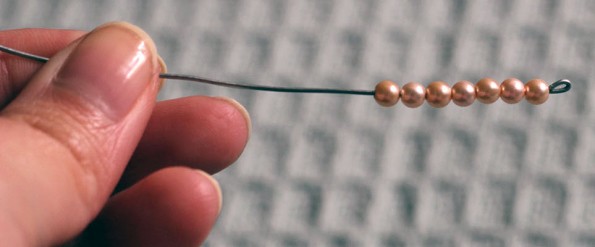 Insert pearls until desired length. Cut the wire and fold the remaining end so the pearls stay in place.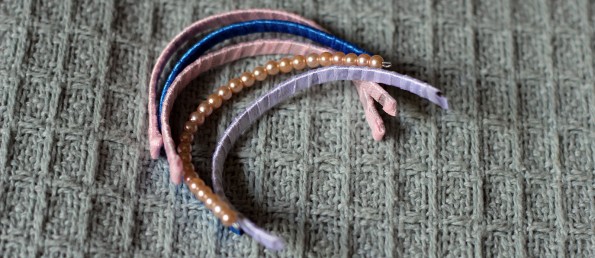 Here are some headbands I did using both methods. Of course you can be creative and use other materials and techniques as well.
The size of the headband depends on the doll's head.
Earmuffs
Now that we have the headbands ready it's time to do the fluffy part that covers the ears. I tried different things and this is the method that worked best for me.

Draw 4 circles of the same size at the back of the fabric and cut them.
Two circles make one ear piece and you need 2 for each pair of earmuffs.
Face the hairy part of each circle together and sew tiny stitches by hand around the circle. Leave a gap unsewn to turn over the fabric.

Now that you have an opening in the ear part, use your fingers to fold the edges of the fabric inside the hole.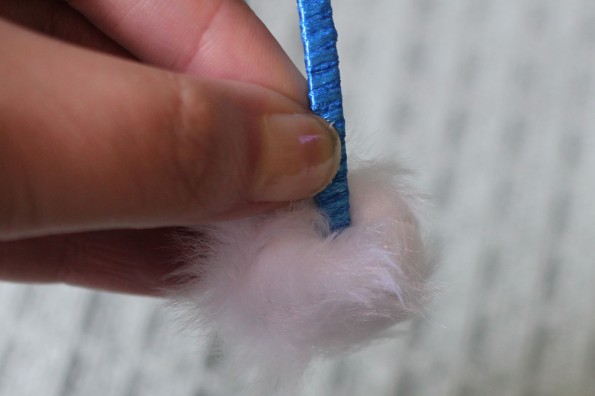 With a hot glue gun put some glue inside the hole and stick one of the ends of the headband inside.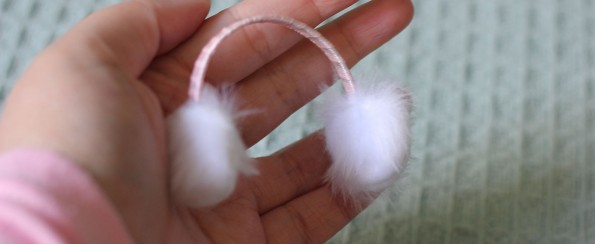 Do the same in both ends of the headband for a basic pair of earmuffs.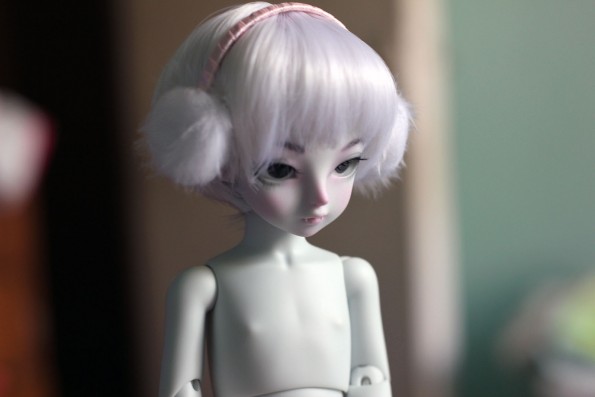 Here's Faolan modeling XD
As an extra step you can decorate the earmuffs however you see fit. Some ideas: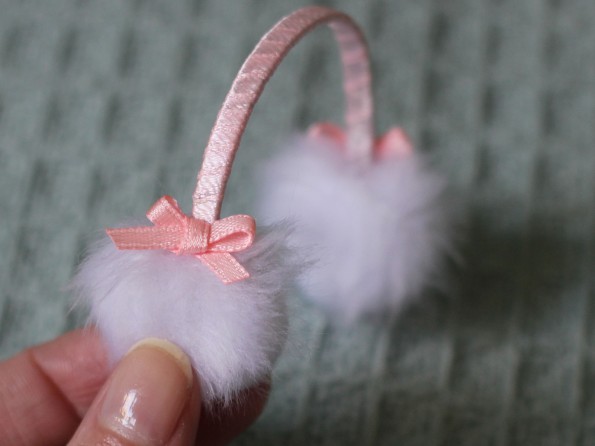 You can glue a matching ribbon on each side or use an accent color for them too.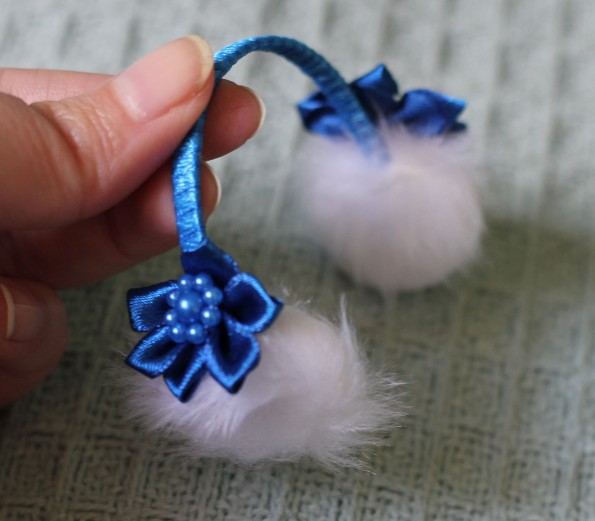 You can use more elaborated ornaments. My brother got me these blue flowers made of ribbon and beads long ago for my dolls, and today I finally used them. This is my favorite pair of earmuffs so far.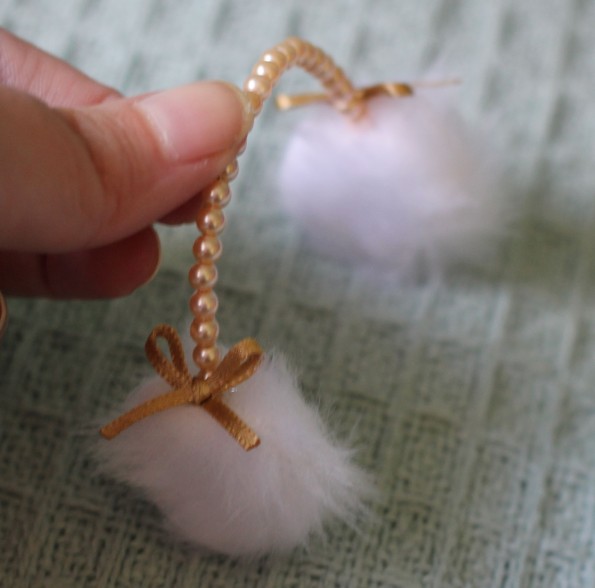 You can also mix pearls with ribbon for a romantic look.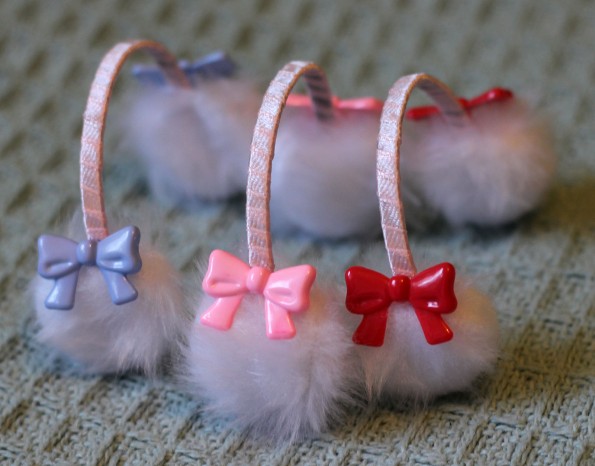 Or use plastic figures or buttons.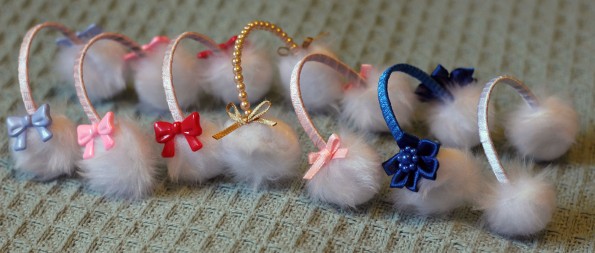 So what do you guys think? I think they turned out really pretty. And it is super easy to do too.
I want to thank Irene for the headband tutorial that inspired me to do this and for the crafting supplies She sent me. I would be still looking for the floral wire if it wasn't for her XD.