OMG another post already? You better believe it! Today is the start of spring and though the forecast announces rain for this week, I already had a bit of sun, enough to replentish some energy to do stuff. And it feels awesome.
We had independence day on friday so I had more free time than usual this weekend and started some projects and even took photos of Ailene. There wasn't much light at all but I went to the backyard to hang some clothes to dry and though "hey, I don't have much to do so I could try to snap a few photos in here". And so I did. It was a very short photoshoot (though it lasted a bit more than 10 minutes probably) but I got a few nice photos from it.
I don't really talk or post about photoshoots here because most of the time I just choose one photo and it's the only one that ever gets to see the light of social media's day. And sometimes I don't even get one photo I'm happy with. Or I'm happy with one photo and 2 months later it's already gone from Deviantart and Flickr because I can't stand it (which happens often).
Anyways, short story: I took some photos and I thought I share a few here, though the one I really really like it's the third one (that poor dog plushie looks so scared LOL).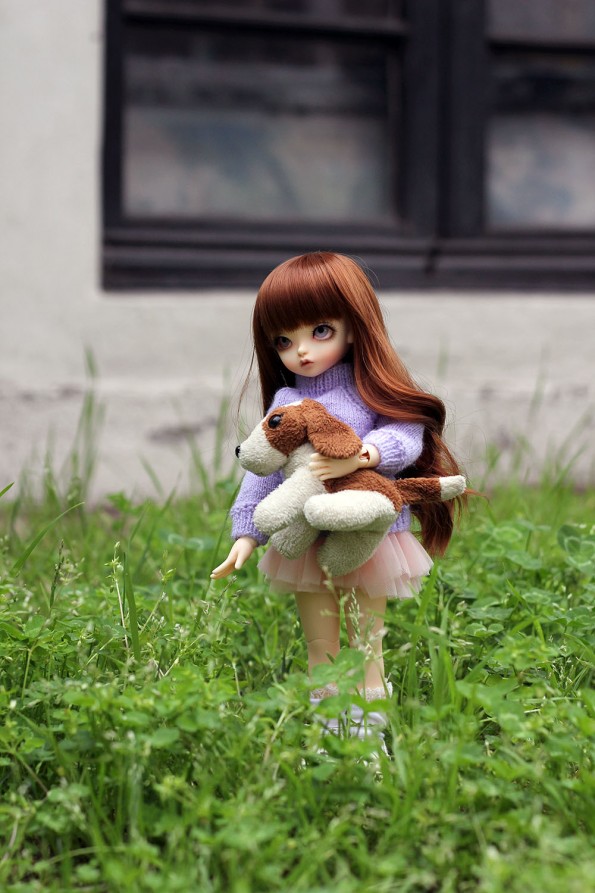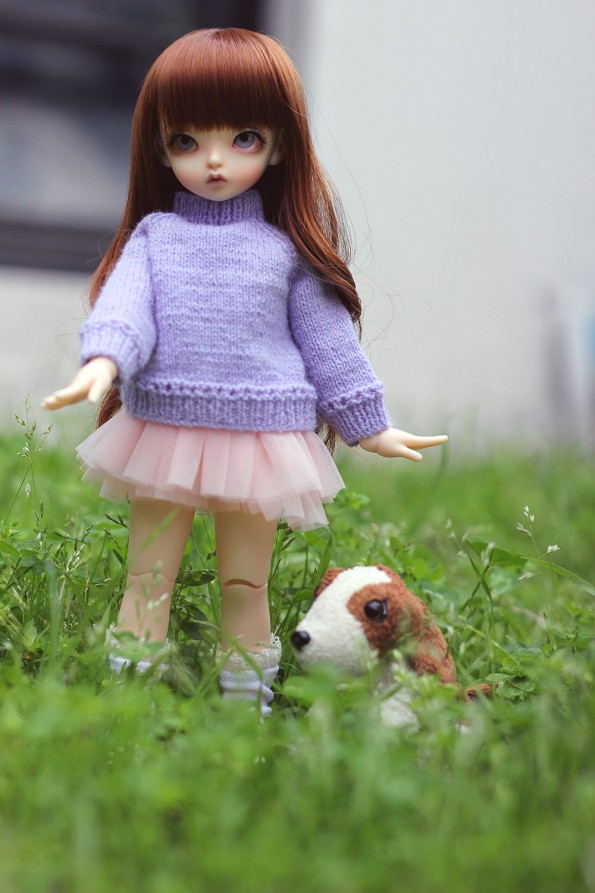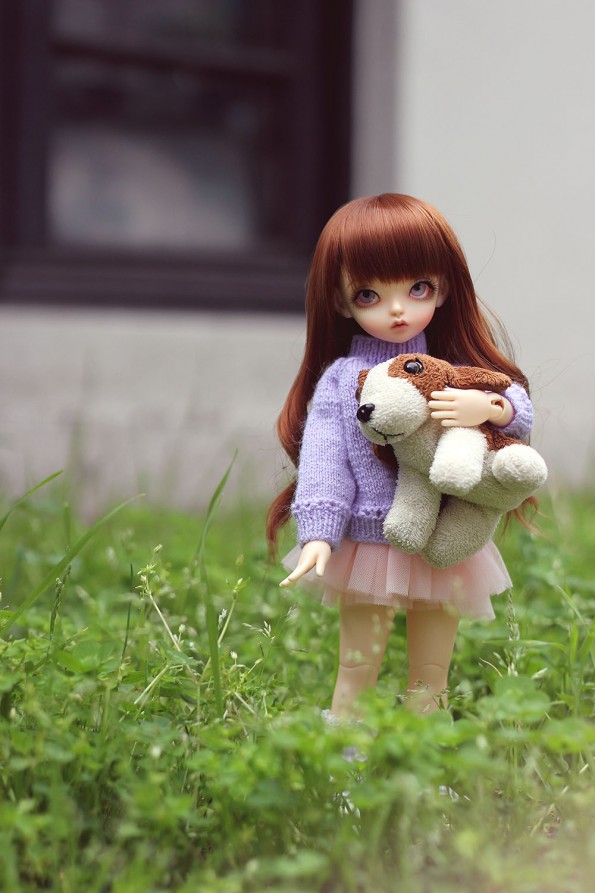 I'm also trying to learn crochet and I did a scarf and a half in SD size, but one I will start over and the other is not good enough yet to show. I've been using left over yarn from my mother's projects so I'll probably show something when I get a nice yarn and I actually don't screw up half way. It's been fun so far, but I'm still not sure what I'm doing half of the time and I'm not sure If I will ever be able to get past scarves. It would be nice to make something for my dolls with my own hands for a change. We'll see.