Hello everybody!! It feels like I haven't posted in forever and i'm sorry about that.
Between being way too obsessed with Final Fantasy XV, a little problem with my right hand which led to a humongous k-drama binge watch, I just haven't had much thoughts for my dolls until the last week or so.
I've been however, actively searching all over for cool scrapbook papers for my diorama, though my finds haven't been too good, but that will be on another post. And talking about scrapbook paper, my good friend Alasse told me She would sent me some from Australia and I was super excited when I received the box!
Sure it looked a bit too big for just papers, but I thought there was going to be a lot of bubble wrap. Imagine my surprise when instead of a zillion layers of plastic I find a pink box with the "pure neemo" words written in it right next to the scrapbook papers. I literally picked the doll box and ran out of my room making weird noises. Many people know how much I love these dolls, but I never dared to buy one for many reasons, the price and the click wars being the biggest ones. Not even in my wildest dreams I would have imagine to receive such a generous gift from a friend, and I still don't understand what I might have done in this life (or past lives if you believe in that) to deserve such great friends in this hobby. It's not just the parcels I receive, but also the time you all take to read my rambles and comment, and send me good luck when I need it, or tell me that is okay to feel some way or the other. Before this blog I was all alone in the hobby, sharing some stuff here and there but not really meeting anyone. Now this hobby not only brings me joy because of the dolls, but most importantly because all of you.
And I love I get to share this amazing hobby with Alasse, I think we have so many in common so it's always a treat to receive her emails and parcels.And I love sending her things too, though they can never compare.
As you can see, Alasse went with my favorite head and color for the doll, love how thoughtful She always is. I couldn't have picked a better Pure Neemo to start myself!! Now I'm worried this girl will need some friends XD!!! I think I'll have to start stalking the new releases and start fighting for a pre order soon ~
The doll is super detailed and oh so cute! I always loved how they looked in photos, but seeing them in person is another whole thing!!! It must be the only type of doll that I like in person as much as I like them in photos. For BJDs I have always liked the photos better, since they look alive that way, but holding a bjd in my hands kind of makes the magic die a little. It's not that I dislike BJDs, quite the contrary, I love making the magic happens!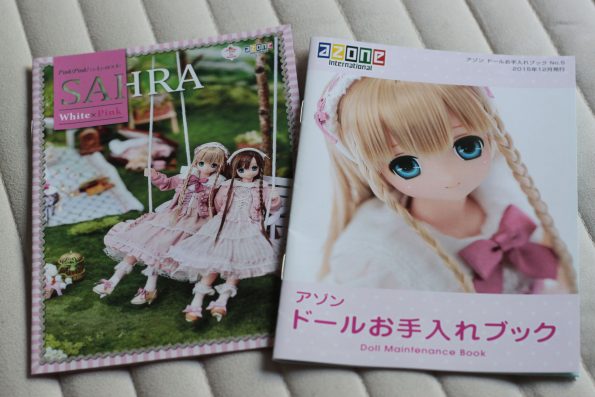 She came with 2 leaflets, explaining maintenance of the doll and detailing all the clothing pieces she comes with. She also sent me extra clothes I like a lot and shoes!! This girl is already so spoiled and has much more stuff than my Momoko doll LOL.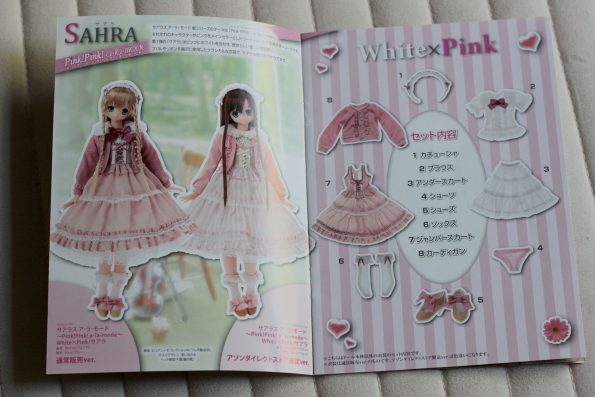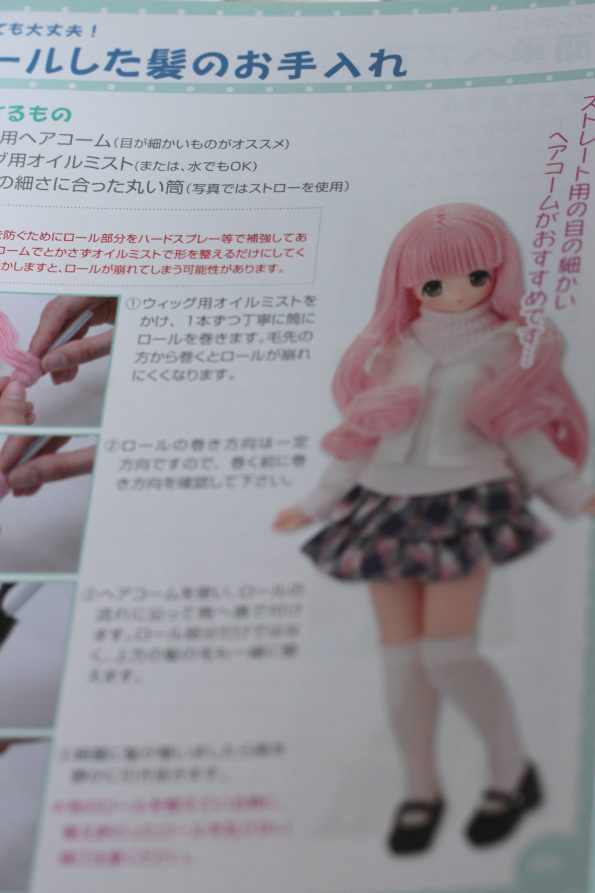 This girl in one of the little books caught my eye. Pink hair :D!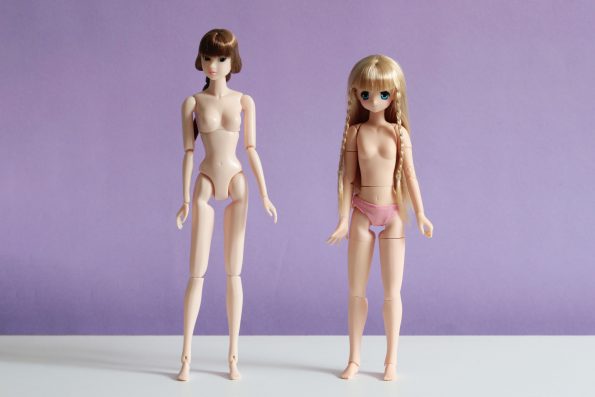 And here a comparison between Pure Neemo (M) and Momoko dolls. Momoko dolls are thinner and taller and also weight less than Pure Neemos. Posing mechanism is different too, I think Pure Neemos system is quite clever, whereas the Momoko dolls posing is more classic.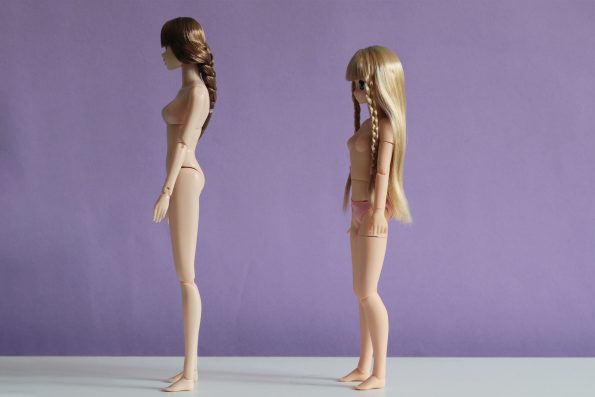 Pure Neemos also have extra movement at the beginning of the legs and arms. The torso joint is placed lower, like in older BJDs while Momoko uses the underbust joint.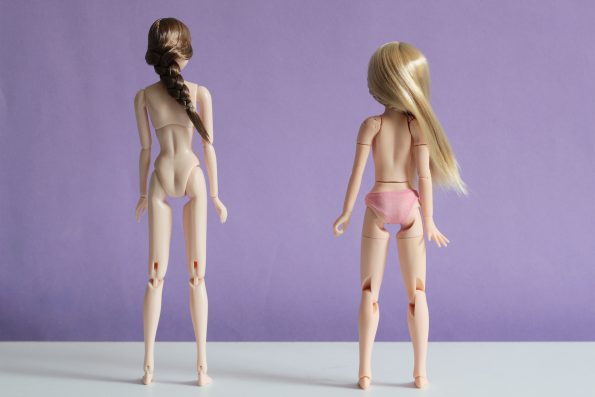 Love the Pure Neemos shoulder mechanism, so original! I'm also loving the fact that both dolls can work on the same scale so I can play around with my dioramas a lot more and have way more styles, because I think Pure Neemos will look better on cute styled ones while Momokos can fit modern style better. And you know I love my stuff cute too.
I want to thank Alasse once more for her generosity, this is something I definitely wasn't expecting and took me by surprise completely. Didn't think I would love the doll so much to go around running and screaming like a little girl XD Maybe I should have caved in long ago!
And I say bye until the next time while Sahra here (no name for her yet, I'm not too sure how can I keep naming dolls and remember later lol), says hi to all of you.
Hope you have a great day!!