Hello again!!! Hope you guys had an amazing weekend. I spent mine doing my diorama (finally!!) but I don't want to show anything until it's done. I've had a crazy week so I probably won't be doing much until the weekend, but I'm excited to continue!
For today I'll leave the rest of the photos of my trip, hope you enjoy them! Thanks for letting me know you liked the photos, hope I can do some more traveling in the future and show you that as well.
Chiloé island
Chiloé island is the largest island of the Chiloé Archipelago off the coast of Chile, in the Pacific Ocean. The island is located in southern Chile, in the Los Lagos Region. Thanks wikipedia.
We weren't too sure on how to get to the island by ourselves so we paid a tour guide for the day. It was our first and last tour, we did all the other locations by ourselves.
There was an hour travel by bus from Puerto Varas to the ferry and then 30 minutes on the ferry to cross to the island. It was my first time on a ferry too!! The air was cold and the sea breeze was wonderful.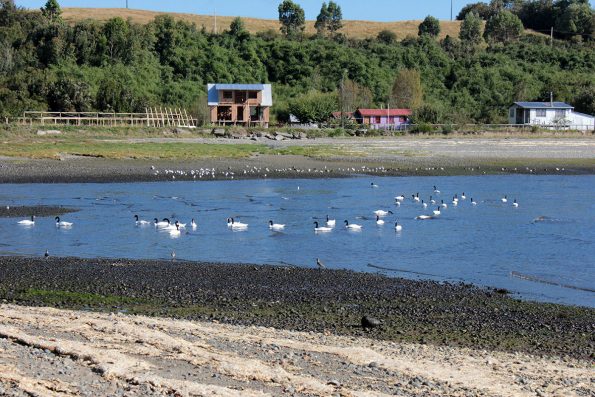 This was the first stop on the island, a few minutes in bus from where the ferry left us. Bad thing about tours is that they only give 30 minutes on each location for shopping, photos and sightseeing. On the other hand, that allowed us to visit more cities on the island, since it was so huge!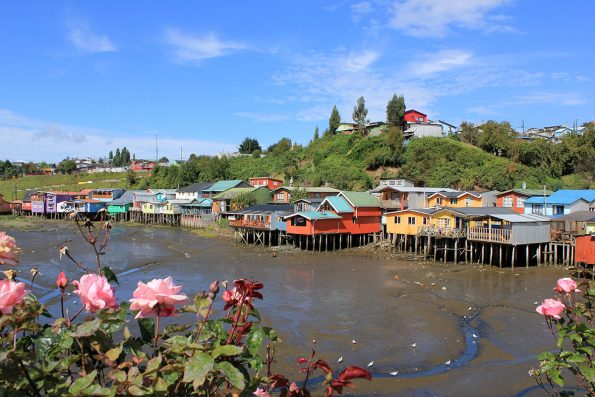 Second stop was a viewpoint from where you could see Stilt houses (palafite) as they are traditional in the island. The water was low when we arrived but the colorful houses still gave us an amazing view.
Tour guide said that out of 3 days, 2 are rainy in Chiloé, as it rains most of the year there. We were lucky to find a sunny day.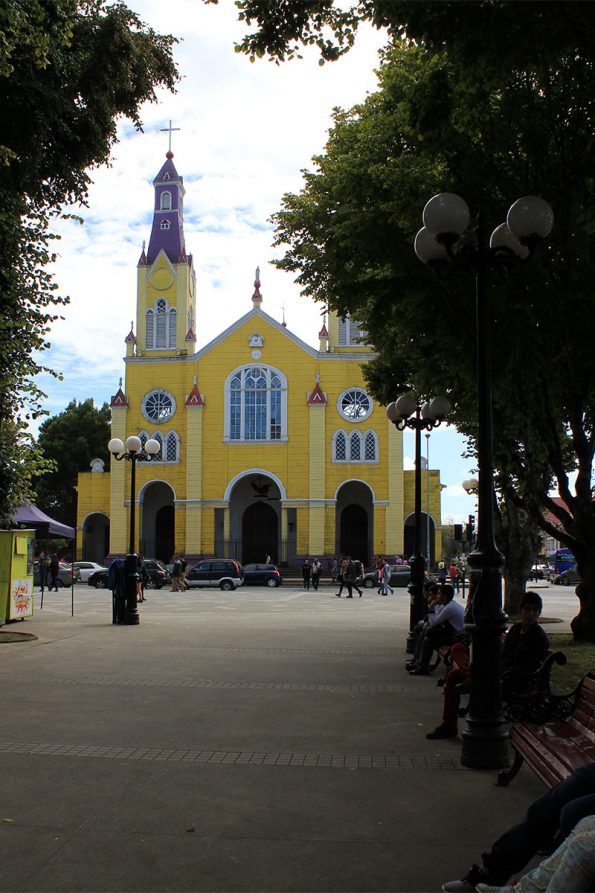 This is the Church of San Francisco, in Castro. 16 of Chiloé's churches are declared Chilean National Monument  and UNESCO World Heritage, this one included. We visited three on our tour. This first one was sadly closed to the public (it is very pretty inside), but we managed to enter the other 2.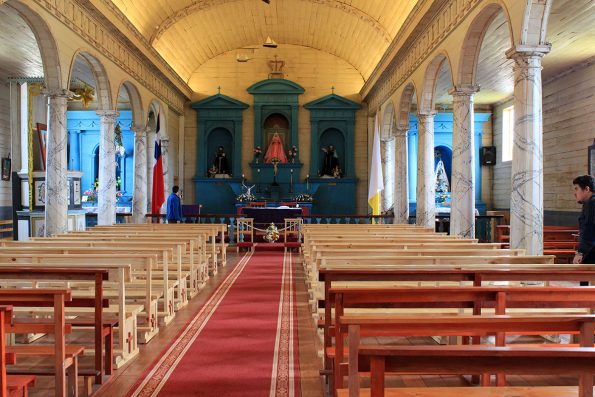 This is Church of Nercón on the inside. I didn't get any proper shots of the outside. It is very colorful inside, though the outside is very deceiving.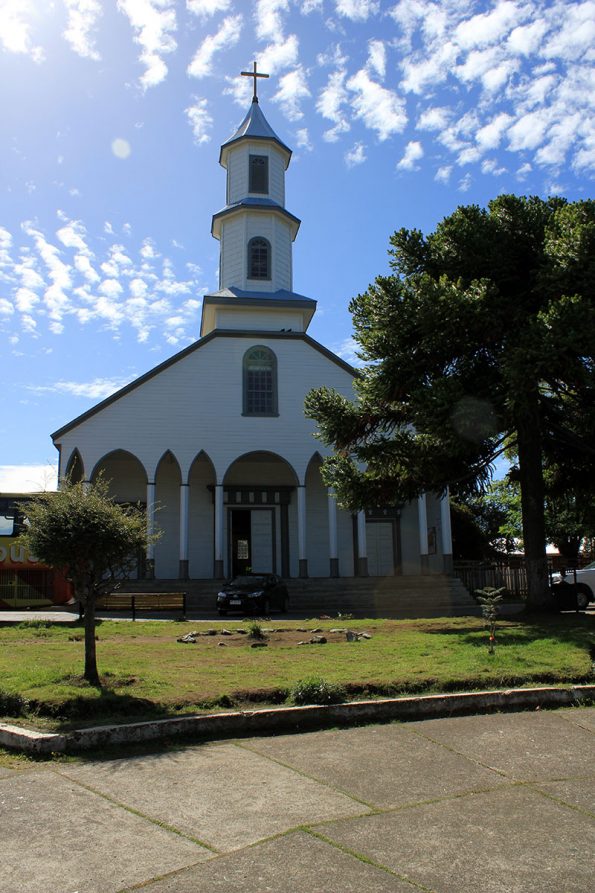 Lastly, Iglesia de Nuestra Señora de los Dolores  (Church of Our Lady of Sorrows) in Dalcahue.
I'm not much of a fan of churches in general, but it is interesting to enter such old places and breath a bit of history.
More stilt houses.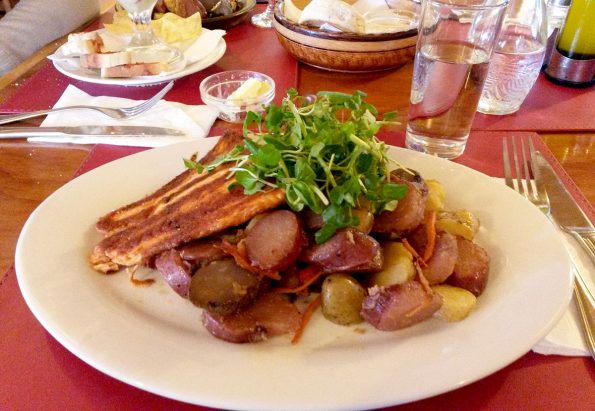 We also had lunch in the island in the middle of the tour. Chiloé is very well know for growing an insane amount of different kinds of potatoes. Instead of eating the traditional food of the island (I've tried it before) I went for grilled salmon with many kinds of potatoes. There's purple potatoes and black potatoes and other colors in between, it was very nice!
Vicente Pérez Rosales National Park
What we were most interested in was to visit Petrohué Waterfalls. To get there it's an hour or so in bus from Puerto Varas.
We were lucky to find a local "taxi" driver, it's not exactly a taxi, as more people can get in if there's space and they have one route, we call them "colectivos". We got on one of those and the driver was kind enough to stop several times on our way to the waterfalls so we could see other marvelous things.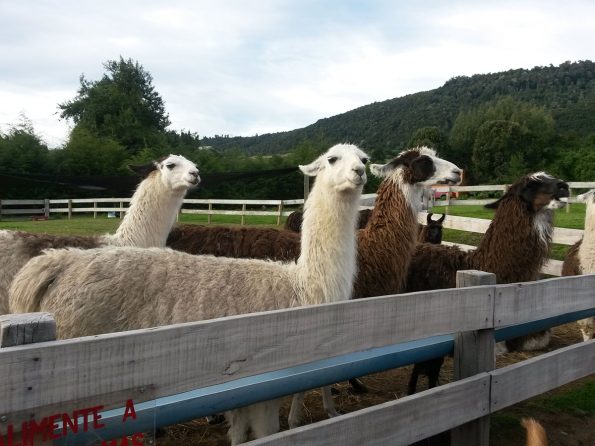 He stopped the car so we could see the llamas farm. So cute!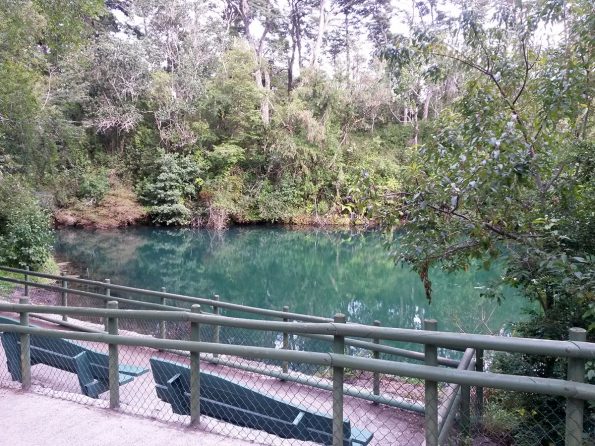 The green lagoon in Ensenada was something we didn't even think of visiting, but the driver took us there, it was like a personalized tour! So beautiful and calm. It has chairs so you can sit in the viewpoint and enjoy the wonderful view.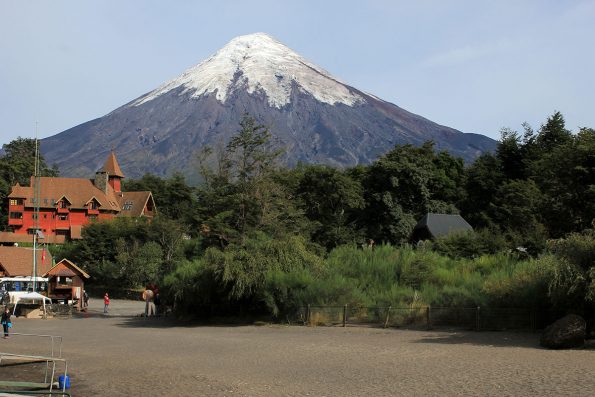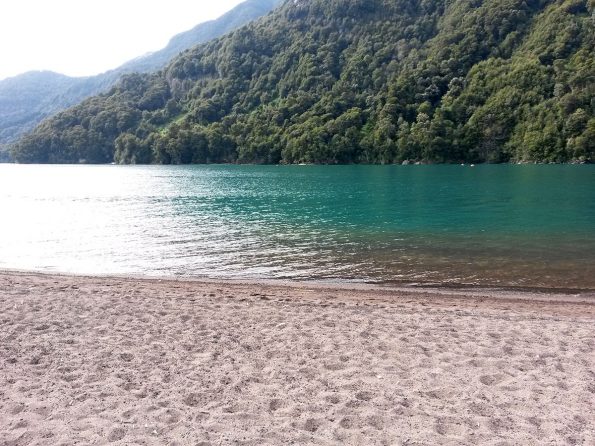 Then He recommended us to visit Todos los Santos lake first and then take a bus to Petrohué so we did that. From here  Osorno volcano looked huge! we were so close!

Todos los Santos Lake was the place my Momoko enjoyed the most! You can see the other travelling doll photos on my instagram and Flickr.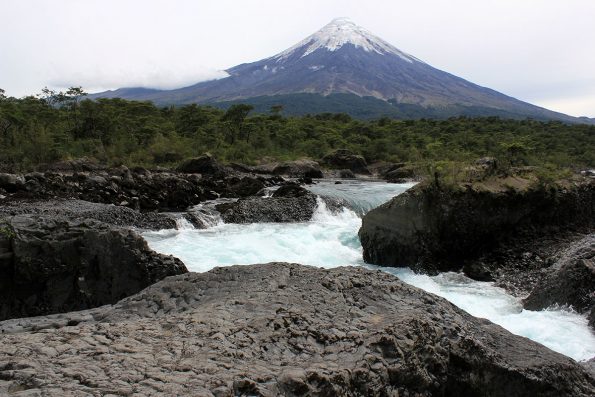 After that we took a bus to Petrohué waterfalls. It's a 15 minutes ride from Todos los Santos lake. There's an entry fee and inside you not only can see the waterfalls, but also some other interesting views.
We walked through the woods to take all these wonderful photos!
So which place was your favorite??? For me it was definitely the last day in Petrohué waterfalls, such an amazing experience!
Hope you are having a great week!