Tree Design is a BJD clothes store located in Korea. They sell clothes for both female and male 1/3 dolls (including SID and EID). I got to know about this store thanks to Fyrd the 8th blog.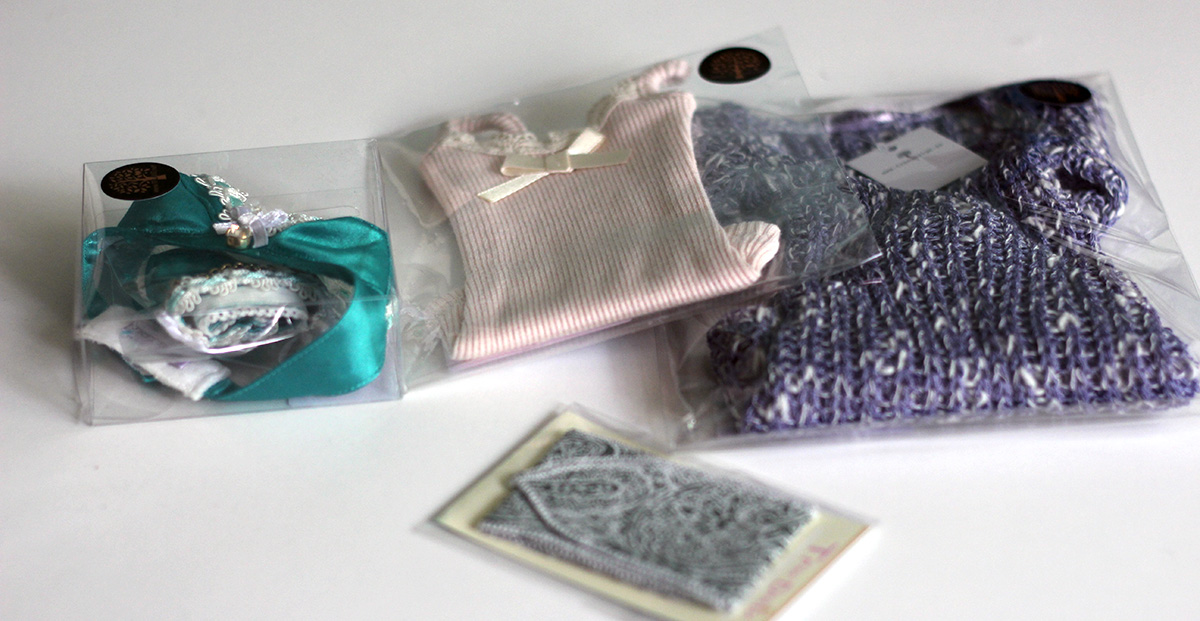 Since I was just testing it out (and my budget was low) I decided only to order 3 things: an underwear set and a pink top for Hana and a knit top for Lucas.
HOW TO ORDER
Buying in tree design is really easy. You add things to your cart (be sure to choose the right size) and then you can checkout. They accept paypal and offer airmail and EMS as shipping options, which is great. I paid for registered airmail shipping, since EMS to Chile for just a few things was truly expensive.
They sent everything really fast, but my local postal service was already collapsing with christmas (yep, this soon), so my package had lots of troubles before I got it.
CUSTOMER SERVICE & SHIPPING
When I go to check my tracking number I see my package in the wrong area of my city. I called and asked what was going on and they said I needed to send proof that it was my package to their customer service email adress in order to get any information.
So I ask Tree design to send me something I could use as proof and they sent me some scans of the order and the package, I was impressed how fast they replied! I sent the papers to the postal office and they say that the adress is wrong  because it was missing information (it had enough information to get to me, it's the same adress I use for SOOM packages since they only allow one line and never had trouble with it). But anyways, they say that I can do nothing and only the sender can request a change in the adress. So I write to Tree Design asking for them to change the adress (to add a line, really) and they reply to me really fast again telling me they did what I asked.
A week later my package shows as "a complain has been processed", and then nothing for weeks. I call and they say that they will try to speed the process, and after another week I finally got my package. Of course none of this was Tree design's fault, and they were very patient with everything and very quick to respond and help me. I am very grateful and I hope they don't hate me now XD.
ABOUT THE PRODUCTS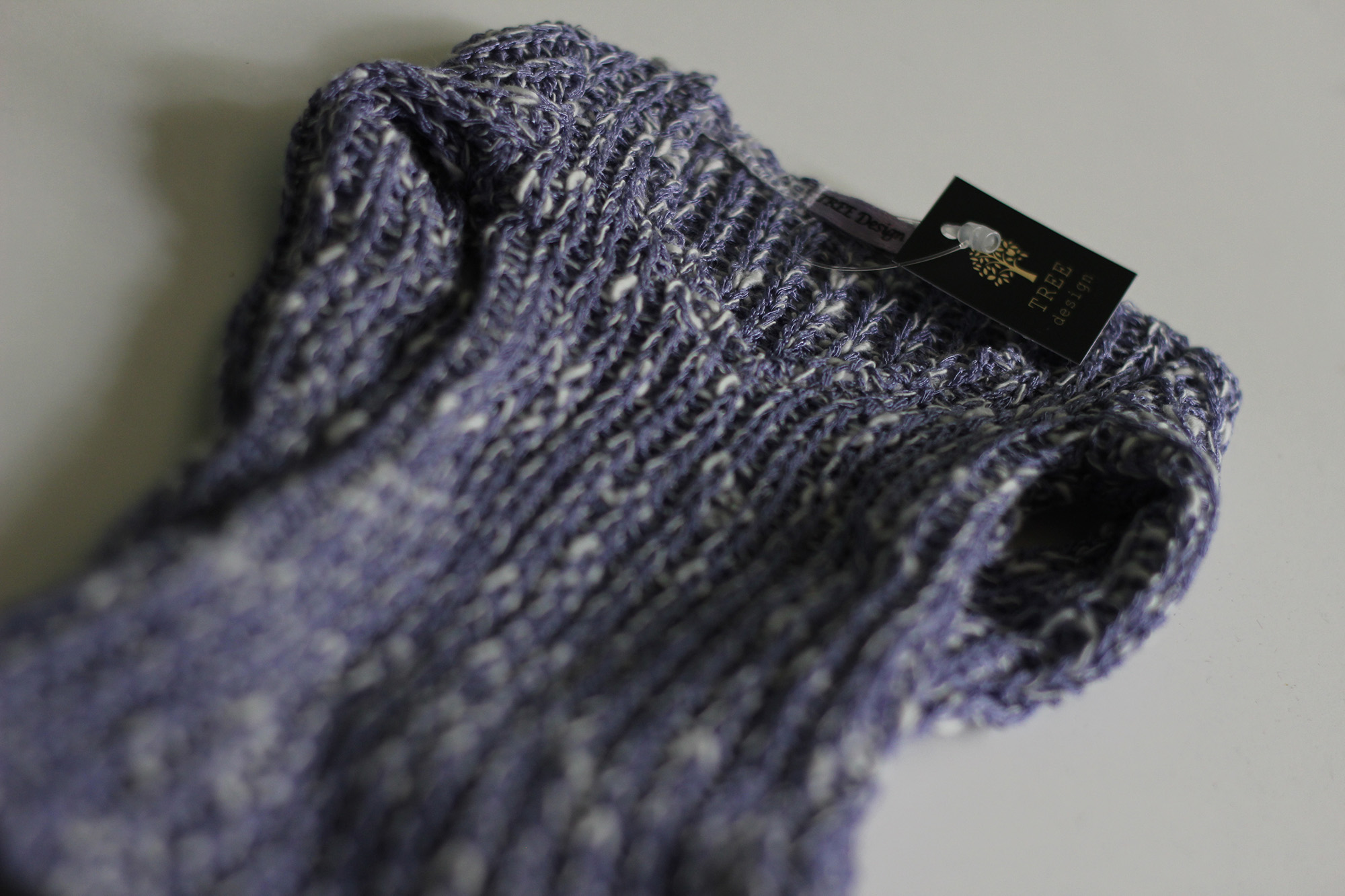 The quality of the clothes is really nice, they all have a Tree Design tag in the back like real clothes. The products look exactly like the store pictures and they are sent in a well packaged box. The underwear came in a transparent box, the knit top even had a tag hanging around the neck, such a pretty detail. They even sent me a little scarf/belt/bandana-like as gift, that Lucas claimed as his.
The finishing is good quality and the clothes are very realistic.
FIT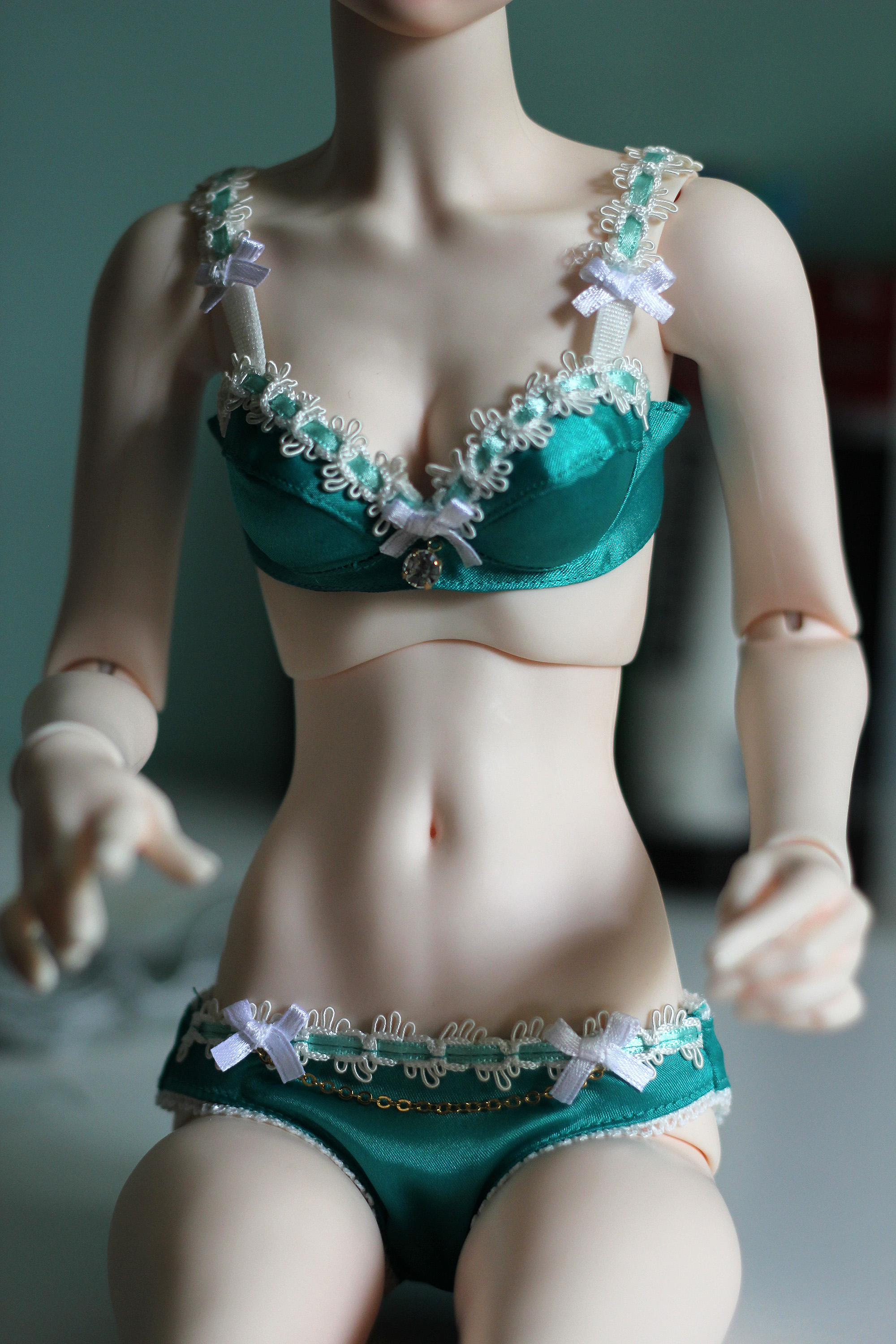 I got SD13 clothes for Hana (Supia Rosy) and SD17 for Lucas (Super gem male body). I haven't tried the top on Lucas, but I did try the underwear and top in Hana and the fit is really good.
The bra looks nice on Hana, but it's a bit too loose on the back (it has 2 snaps behind, in one is too loose for the supia old body, and it's impossible to reach the second, so a third in between would have made a perfect fit). The panties fit perfectly, same as the top.
The top can be used with a bra underneath or without one and it looks good both ways. It's necessary to remove the head to put the top on or you can pull it from the bottom to avoid that.
CONCLUSION
Tree design has one of the loveliest and fast customer services I've ever dealt with and their clothes are amazingly well made and the details in the packaging adds a bit to the experience. I liked it a lot and I will be purchasing again next year, when the whole holidays mess is over.
Related links: