First of all, I want to thank everyone that commented on my last post, It was so encouraging seeing people giving me advice or telling me they know how I feel, and I wanted you all to know that I'll take all the advicesand see what happens.
But today I want to bring happier words to you all, and write about future projects.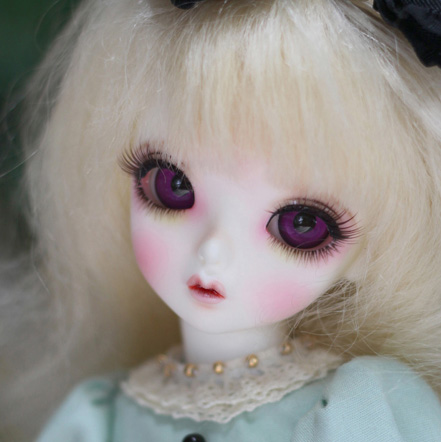 Like I said some time ago, I'm waiting a Peak's Woods FoF Lady Alice. She is normal skin and will come with a face up by PW. I asked them to use the Vampire Alice face up, since I liked the eyebrows better. I hope they remember, since I put that in their inquiry board so long ago (but it's also in the comments section of my order).
It's been the hardest wait I've ever had, but it has gotten better lately. I think I should be getting a shipping notice next month (worst time to get anything really, the postal service is already collapsed, but I'm confident She'll get here safe).
I've gotten some stuff for her, I posted some things on instagram, but I might do some reviews here as well.
I'm in love with how tiny and cute YoSD clothes are!!!
And there's also other good news for me. I was so sad to miss grey blue limited edition FOF dolls, and asking around I realized that the chances of PW to repeat the same event soon were almost non existant, but then, something happened!
It's not something good, but in a way it is: Peak's Woods sculptor, KyungMin Lee had to have surgery on her hand, so She can't finish the details on the things they were planning for Christmas. I hope She gets well really soon!!
Since there's nothing new for Christmas, they decided to re release events from this year, including the blue grey Vampire FOF line. I will do my best to get a Leo this time and that makes me feel so lucky!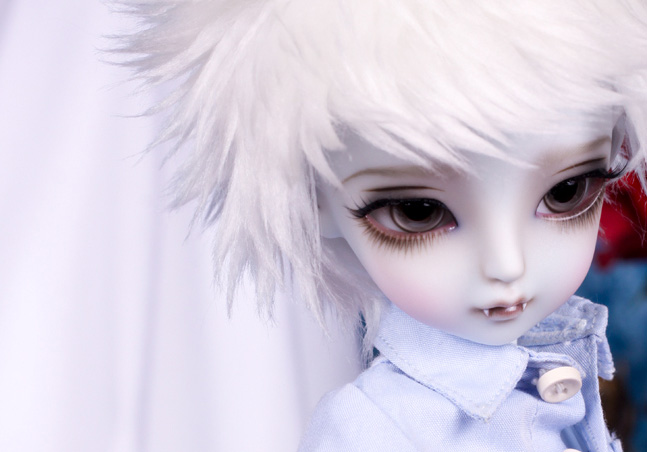 I love Leo so much! and this color is so pretty! It would be my first fantasy skin color, and I probably will do the face up myself. He will join my fantasy crew. I can't wait for the event to start!!! (but I also can wait, so I can save more money xD).
So that's it!! I hope I can make it all happen, wish me luck!
A
ll images have been posted with Peak's Woods' permission.