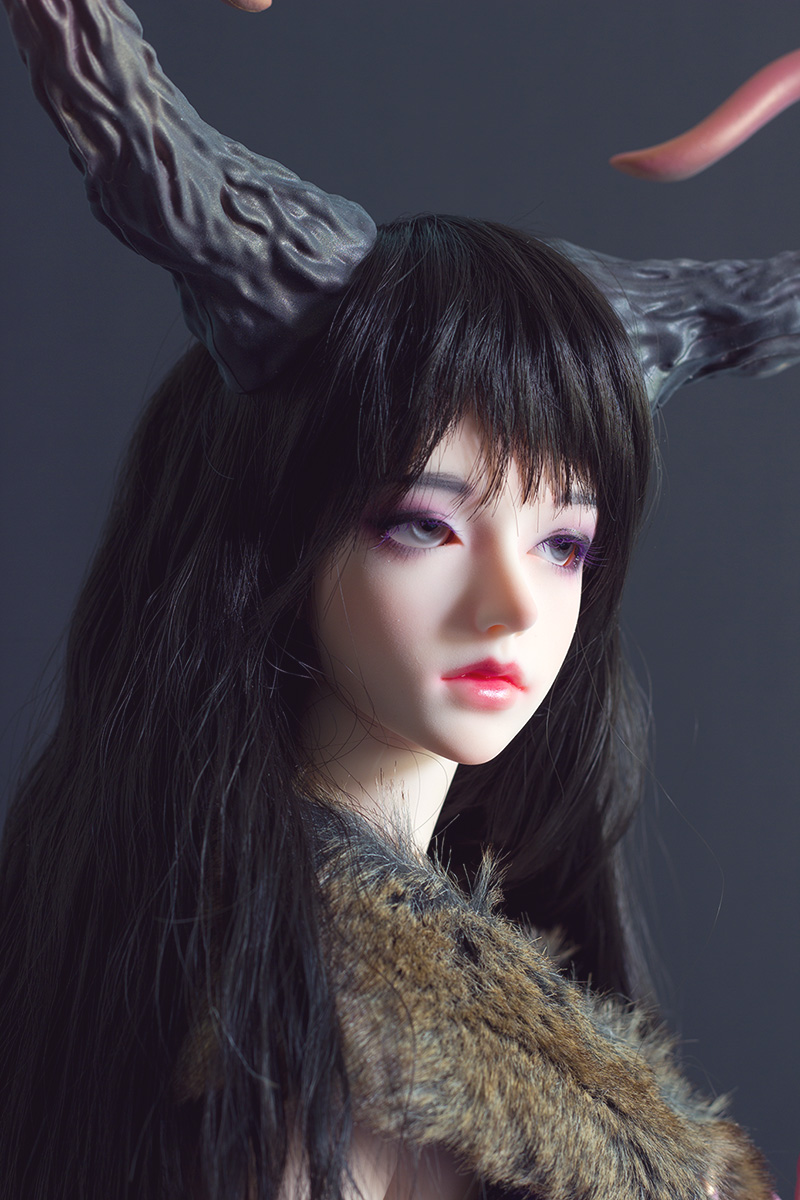 It's no secret that I've been trying so hard to make my first doll work. I love this sculpt so much, I felt in love with Onyx the moment I saw her in SOOM website.
She had a nice face up done by a local artist, but no matter what I did, the photos were always so horrible. I recently did a new face up on her, and after years I finally blushed her fantasy parts.
I really like how she came out in the end. IN PERSON. I know the lighting in this picture is not good, but to be honest, no matter what I did with the lighting or her clothes, I can't make her look good on camera. She's frustrating me on so many levels, I'm thinking of selling her since I can't seem to find the right place for her in my crew. She didn't fit the character I wanted so I gave the character a twist, and She still didn't work then.
I don't feel confident enough to sell anything to be honest, specially overseas, but I have to do something. If She doesn't work out for me, She could work for someone else. She deserves all the love She can get, and at least today, all I feel for her is sadness/anger.
I just want to wipe off the blushing (I painted way too much on the tail, it will probably chip soon anyways), and just offer her blank. I'll probably think more about this.

Oh well, it won't always work with all dolls right? It's not the end of the world…. My friend Musume calmed me a bit, so I'll try playing with her and probably chip her tail and see what happens.
I almost didn't post this because the pictures make me feel so bad that I think they just ruin the entire blog lol.