Hi all!!! How's this week going for you? Here it has been raining and that has gotten me on low spirits, but it's all good!!! It can't rain forever!
Today I wanted to show my new doll, and probably the last for a while unless I got really tempted by certain BJD head I've been eyeing haha! But even then it would be some months! Are you curious? Oh well too bad because today we are talking about my first ruruko girl.
Ruruko is supposed to be Momoko's young sister but I don't see much similarities, I need to take some comparison photos, see how they look together.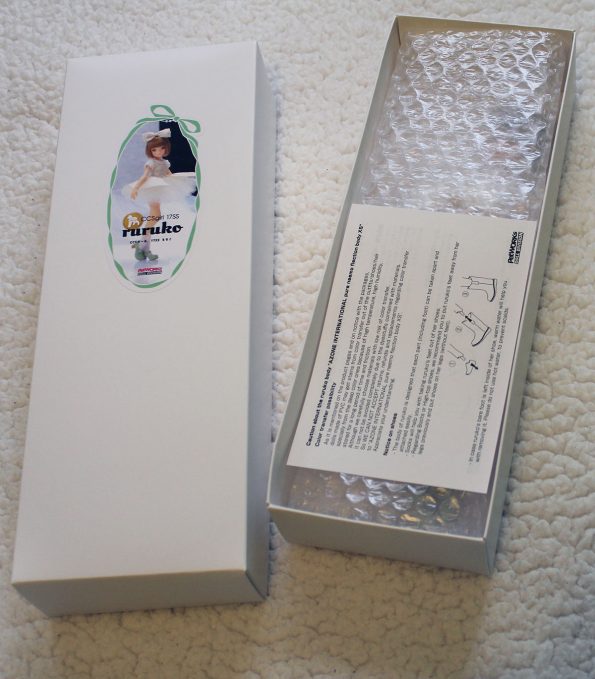 On the outside her box reminds me a lot of Volks boxes. It is a rather simple design but I like it a lot.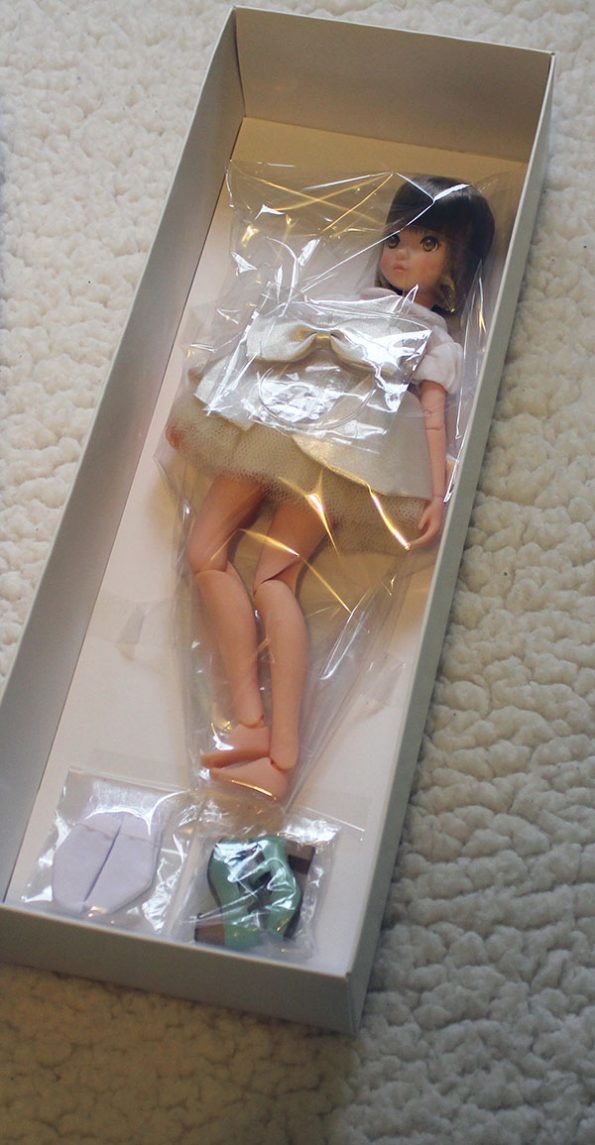 On the inside of the box are you seriously kidding me? Is this the best they can do? I must admit I was kind of disappointed, she was more expensive than a pure neemo! But oh well, the box is not what matters.
And She is truly gorgeous. I'm not impressed with her dress quality, but it's not bad at all, I just would have preferred some details on it. She looks very nice as a ballerina. Her shoes are amazing (I apologize I forgot to take a picture of them). Socks were hard to put on but they fit nicely.
What disappointed me the most about her was her hair. She has a lovely hair color and haircut, it's not uneven or anything, but when I was trying to put her headband on I noticed she doesn't have that much hair at all. Maybe all Momokos are like this, but I can't check because all mine come with their hair tied. I didn't take any proper photos of it, but here you can see a phone pic: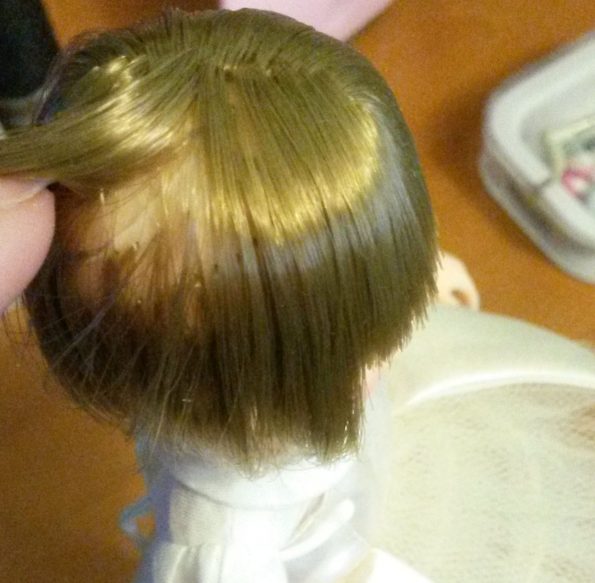 Maybe it's a normal thing and I'm just crazy, but now I'm scared she might go bald at some point. Luckily the hair seems to be very firm on its place.
Other than that she's prettier in person for sure, love her cute face and rounded features. I will keep her for now and see  how I feel about her. Sorry if I sounded a bit bitter, I guess I was expecting too much! I don't think any other doll has left me disappointed before.