Hi all!! Happy Friday!! I'm really happy this week is almost over, I'm beat! What about you?
Today I'm really excited to show you my first Licca doll! She got hit by customs so it took longer than it should have taken to arrive. It seems all the dolls I purchase are being hit by customs lately, but it's okay, as I don't buy often anyways and it always should be expected (one can hope though haha).
Licca chan is a very popular doll in Japan, very similar to what Barbie is in the US. Same as with Barbies, you can find Licca dolls of a wide range of prices, and some older models are collector's treasures now.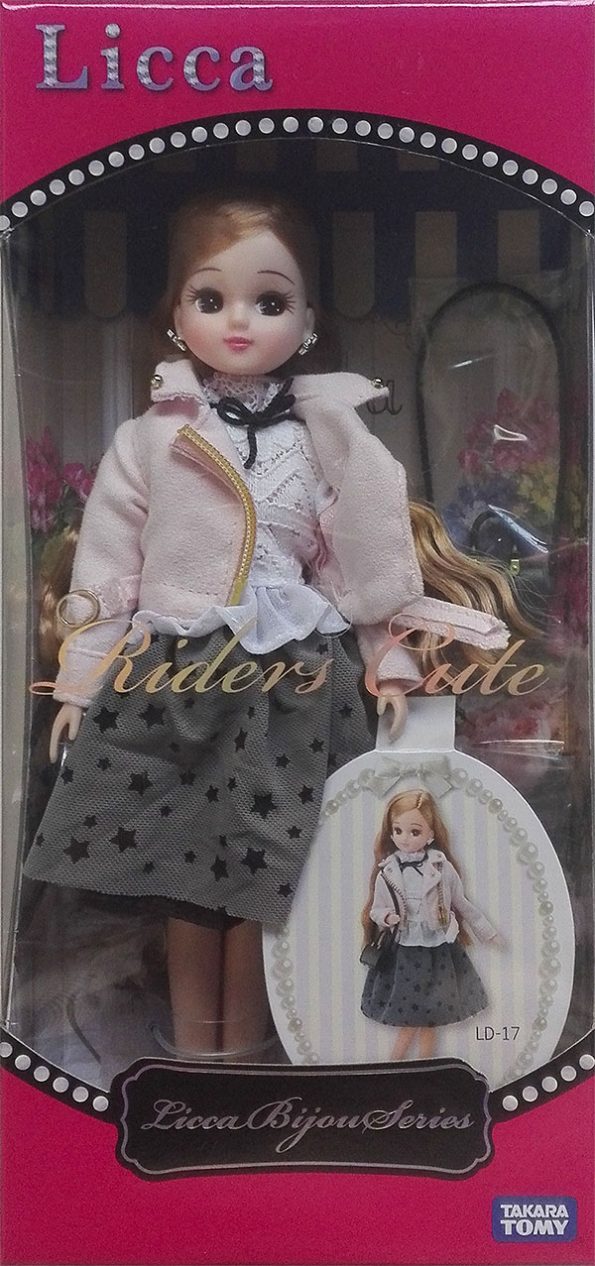 Since I wasn't sure how I would feel owning one I didn't want to go full in with a more expensive one and chose a very basic Licca. She was 3.000 yen in Mandarake, which is less than 30 USD. For the price you get the basic doll, an outfit, shoes and an accessory. There were cheaper Liccas too, but I chose this one because the outfit was great, I liked her hair and also her earrings (most cheaper Liccas come with pink plastic earrings, which you might be able to change, but I decided not to risk it).
Together with Licca, I also bought 2 obitsu 24 bodies: S bust for her and L bust for Sahra, one of my pure neemos. This body looks so pretty! The Licca stock body isn't very poseable so I knew I would want to change it as soon as posible.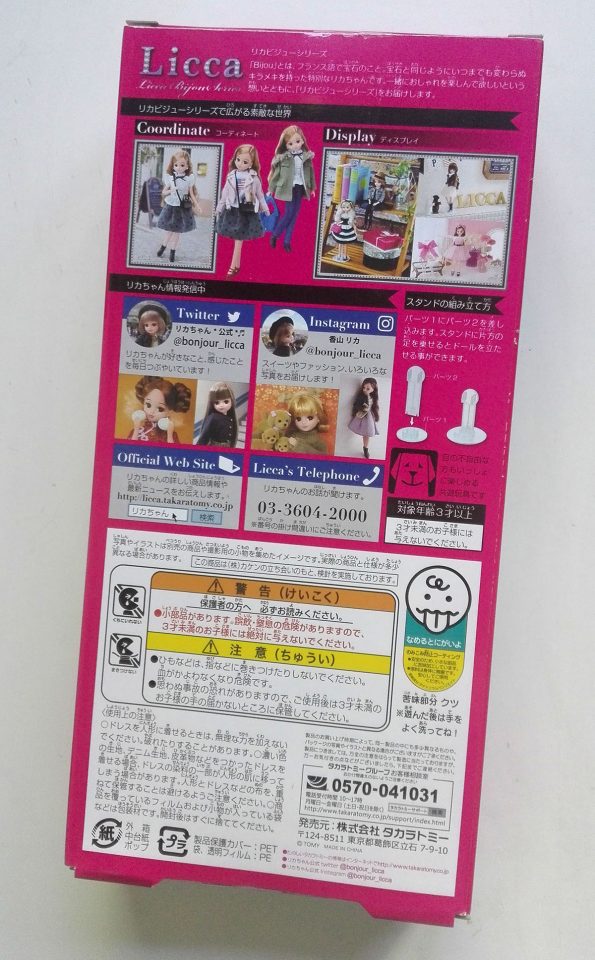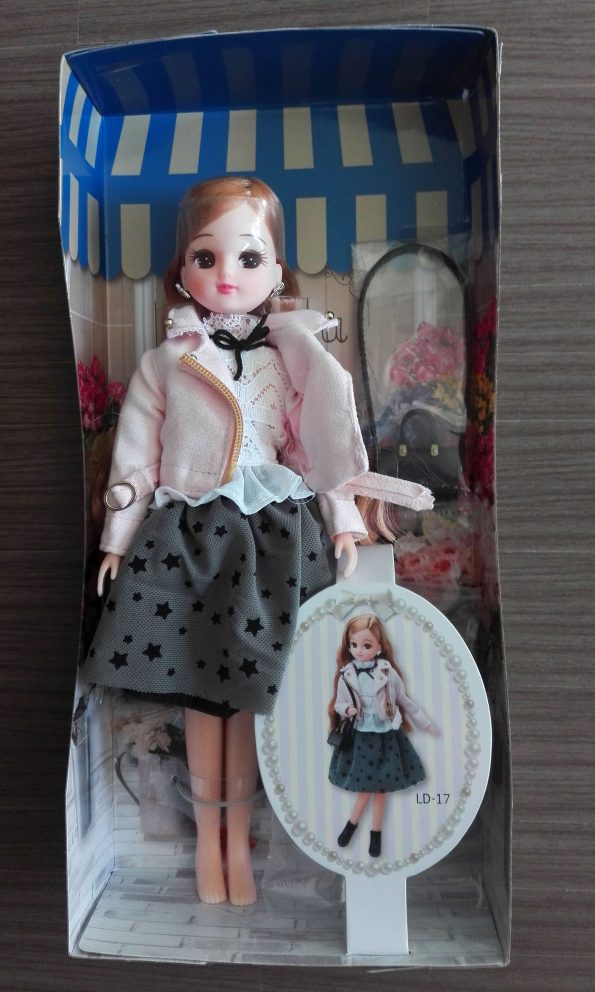 I LOVE the jacket! I want to try to take the zipper handle off though, as it totally ruins the feel. Her purse is very nicely made too and I like the blouse too. I'm not too fond on the skirt, but it is what it is.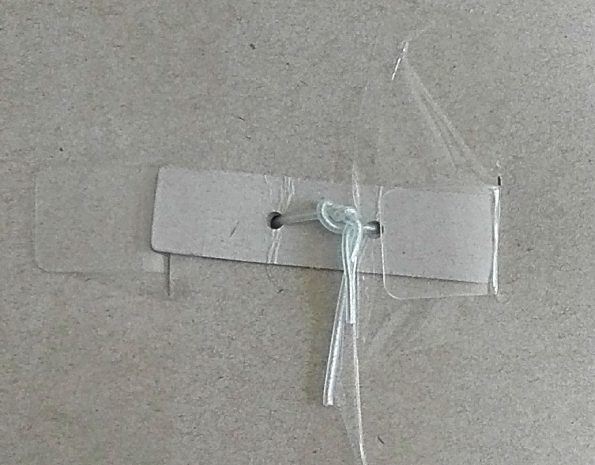 As many other dolls, she's held to the cardboard display with wire. I like that the doll is protected from the wire with a piece of plastic though, I don't think any of my dolls ever came like this: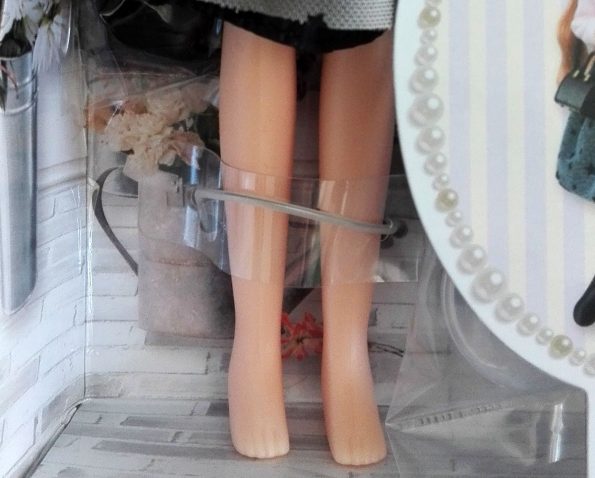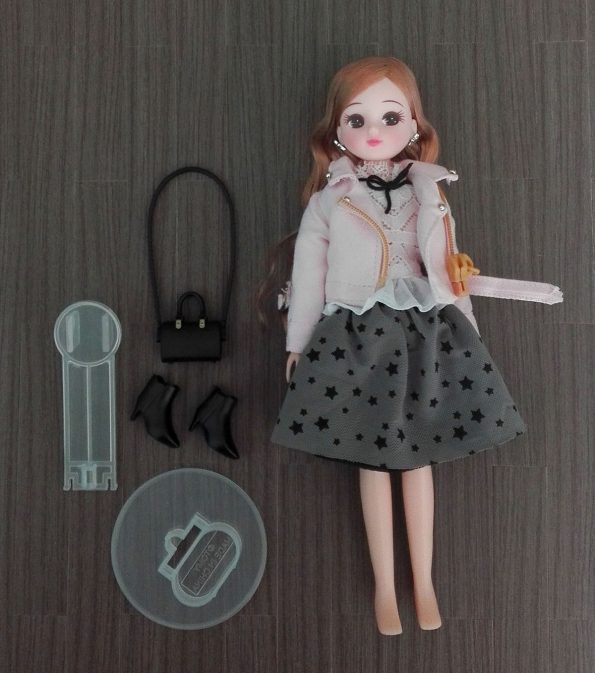 She also comes with a stand (it does not fit the obitsu body, just beware). First thought I had when I got her out was how her face looks much chubbier in person than in photos. After a few photographs I realized it's all about the angle, like with literally any other doll. She's SUPER cute.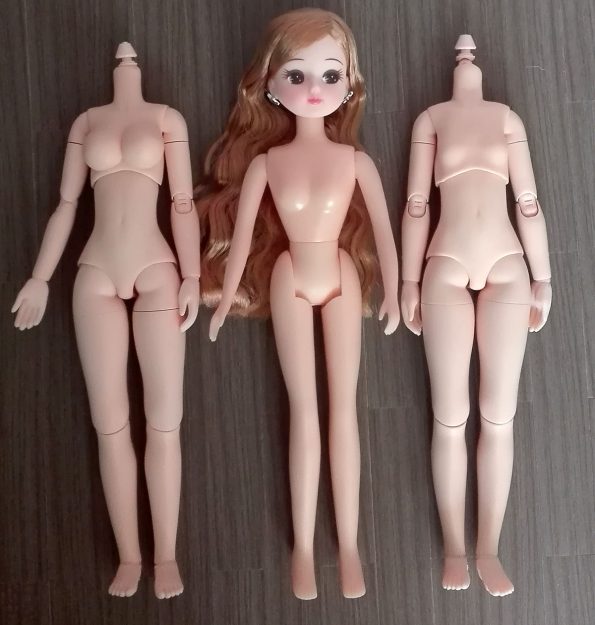 Her head is very big for the body, but it does look charming. Her legs and arm can bend, but I just don't like the way it looks when bent. The obitsu body is gorgeous and poses great. It does make a lot of noise while handling the joints, which was not expected.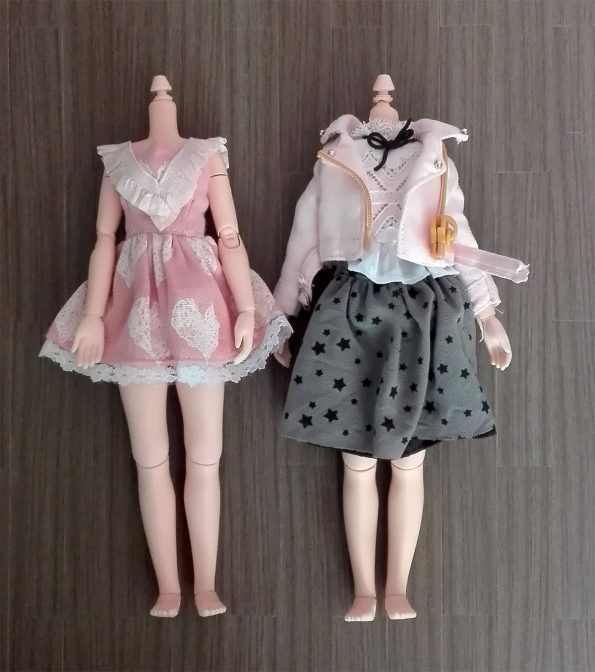 Luckily, Licca's clothes can be worn by the obitsu body. The blouse probably wouldn't fit the L bust but it looks great on the S bust. I'd say the clothes look even better on this body.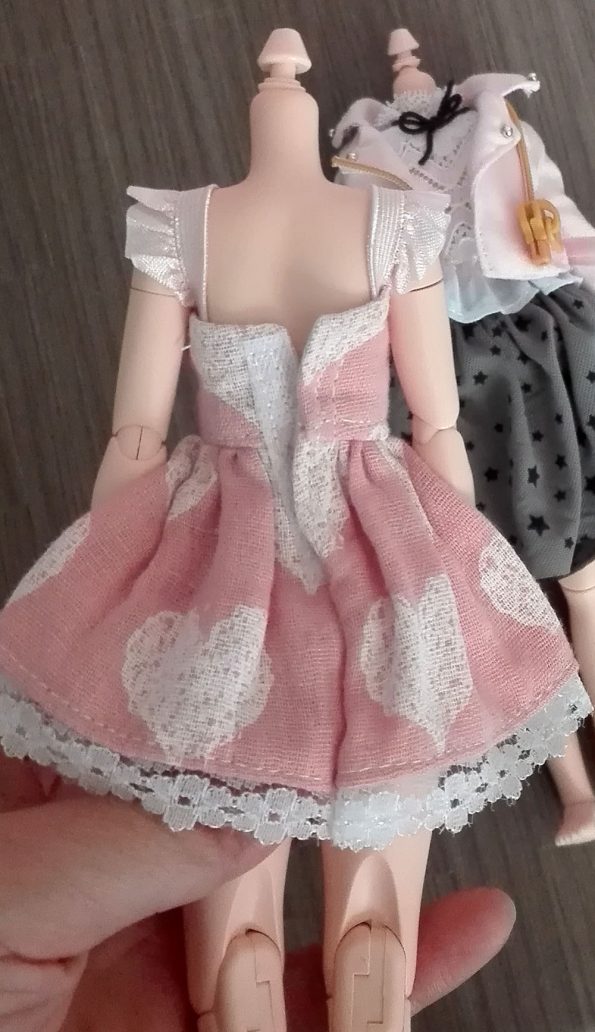 And of course, I HAD to try the pink dress on the L bust body to see if Sahra would be able to wear it and She will! It does not fully close in the back, but that was to be expected. Did I mention the obitsu body's torso is squishy? so cute!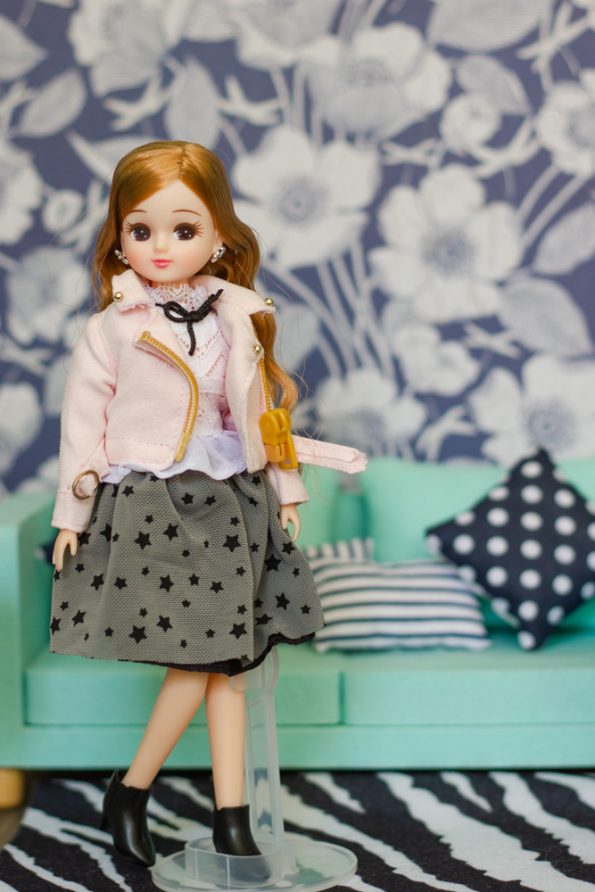 And here she is, I was too lazy to remove the stand on this photo, the background was too difficult to work with in Photoshop. I don't think the stock body can stand on its own, at least I couldn't make it to, hence the stand.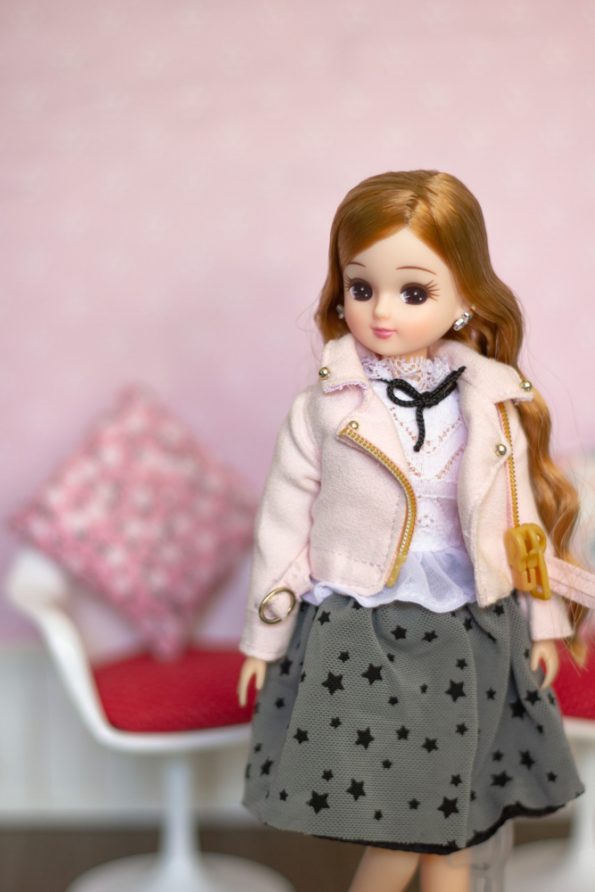 I'm really happy I was able to bring this cutie home.
Let's talk a bit about the obitsu body: for both Pure neemo Sahra and Licca, best fit for the neck was using the biggest neck piece that comes with the body (it comes with 3 different sizes) along with the plastic ring that is included. I found that PNs need it so the head can move better and Licca needs it so it doesn't get too wobbly.
Can the obitsu body wear pure neemo clothes? Some. It can also wear a few momoko items, but anything that its fitted around the shoulders (jackets and coats for example) look HUGE on it.
It also can't fit all my blythe shoes. The red ones from my previous post and any other similar ones won't fit, as obitu's feet are wider than pure neemo's. It can wear all the sneakers I have, including Himeno and Maya's stock shoes.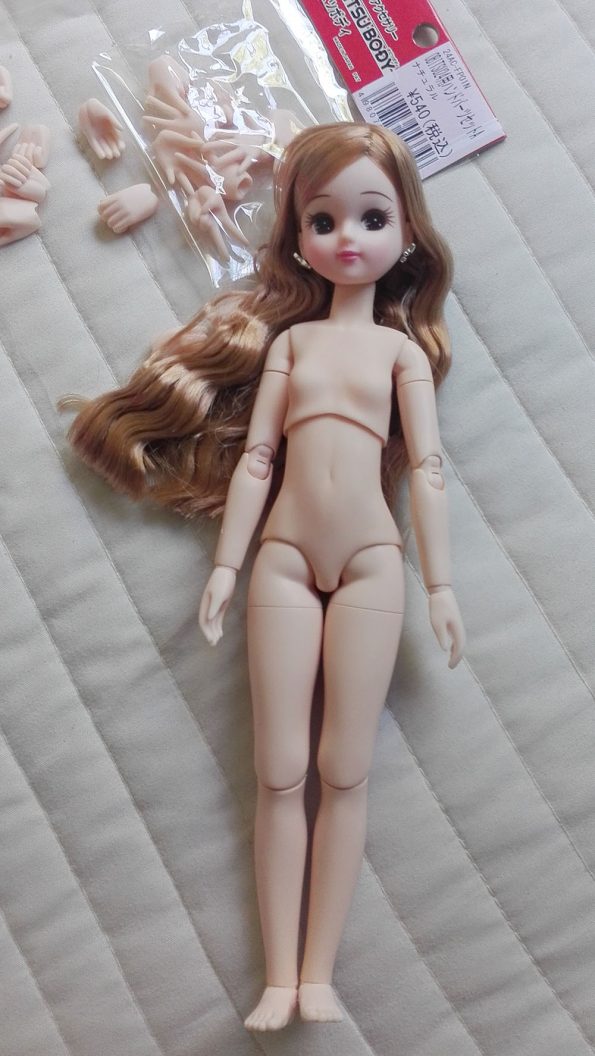 Color between the body and the head is slightly off, but it doesn't show much, not even in person, so I'm okay with it. I went with natural skin color. The head can come a bit loose but it's not wobbly at all, you just push it a bit and it holds position. It's also worth noting that the stock body doesn't have great neck mobility, so that's instantly improved by using an obitsu body. I also like the proportions better with this body.
As for removing the head, all you need to do is to pull it out of the body with a bit of strength. Same with Pure neemo's, but it's even easier with those.
What do you think of Licca? I think I'll be bringing her with me on vacations.
Hope you have a great weekend!