Hi everyone!!! Hope this weekend has been great to you~ And that the new week is nice to you as well.
Today I'm happy to show you a few things I bought on Taobao. As you might know, I've always loved them for their doll clothes and accessories. Last time I got a lot of clothes and a few shoes for my momokos, so this time most of the things are for my Pure neemos.
Blythe shoes work for both dolls in any case, so they can share, and many of the clothing items can be shared as well (same as some momoko clothes can be worn by my pure neemos).
First I'll tell you a bit about each store and why I picked it and what I got from them, and then I'll show you a few outfit I created with them. Let's begin!
LK diffuse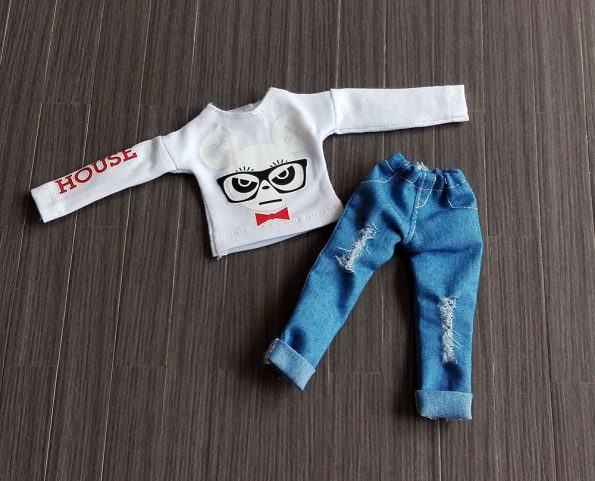 Not sure about the name of this store, but I only bought one outfit from them. I had already seen it on etsy and as soon as I saw the seller was chinese I thought of checking aliexpress and taobao. Price on the last two stores was pretty similar, so I went with taobao. I really like the pants. I chose the azone S body size, but the top is a bit big for the S body. The pants fit really nice.
You can find LK diffuse store here.
IDoll Zoo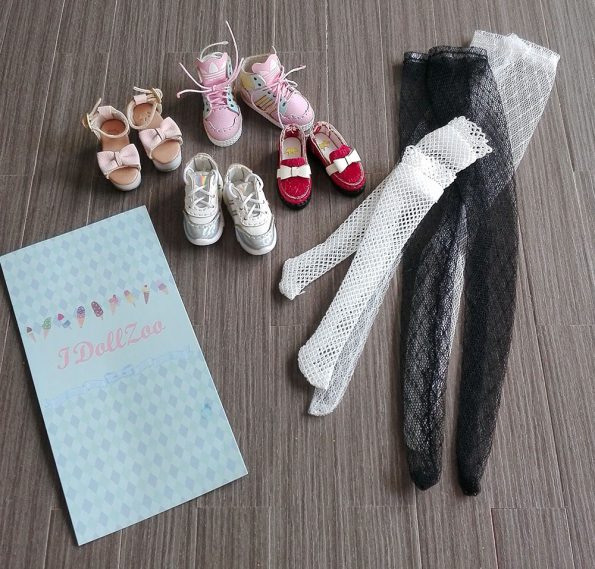 This is by far me favorite store in taobao. This is at least my third (probably fourth) purchase from them. They used to be on etsy, but not anymore.
They have great looking shoes for dolls. I have bought shoes for blythe and YoSD in the past and I've always been happy with them.
This time I got a gorgeous pair of pink sneakers, a pair of white with silver sneakers, pink sandals and red shoes. I also got 2 pairs of tights: black ones were supposed to be for momoko and white for pure neemo but they sent both in momoko size. I don't mind though, my azone dolls have more tights than my momokos. Oh and a pair of white net socks.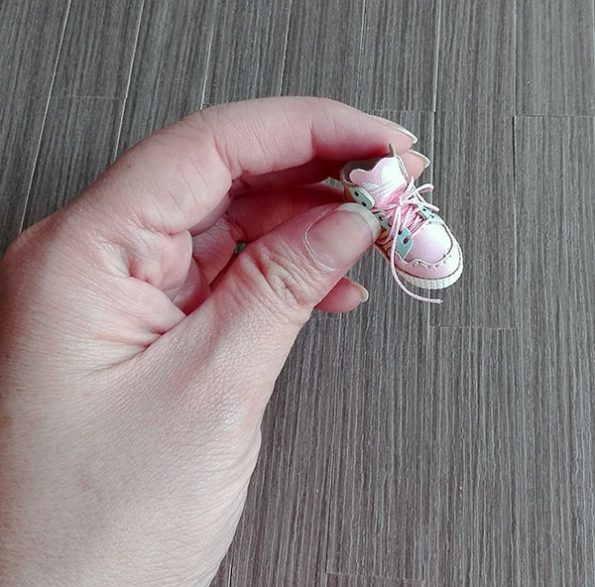 Shoes fit a bit snug on pure neemos, but they fit great on momokos. Someone once told me never to share shoes between these 2 dolls because pure neemos will widen the shoes with use. Since my dolls only wear shoes while I'm taking photos, I think I'll let them share anyways.
You can find I Doll Zoo store here.
Cat shop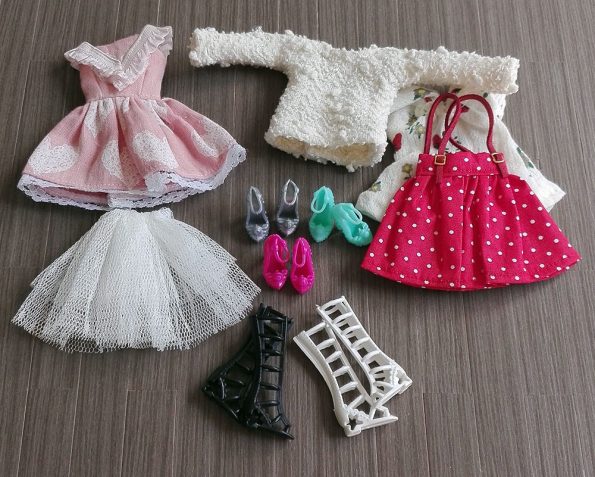 Another store with a name I just can't decipher. This store was new to me and I found a lot of cute things on it. I got a pink dress that I thought was perfect for Sahra, a cute red outfit, a white sweater and some super cheap plastic shoes (each pair was less than a dollar).
The shoes are soft plastic and the store said they fit momokos and they actually do. I thought it was a cheap way to expand my shoe collection, as I have a lot of momoko clothes that I felt were missing proper shoes. The long sandals are kind of hard to put on, but they look good, the others were easy breezy. Momoko's feet are flat, but since they have movable ankle it doesn't look weird.
The pink dress fits like a glove on the pure neemo M body. I've been planning on getting Sahra on a larger bust body, so I'm worried that the dress won't fit her then and that would be a pity.
You can find this store here.
Mini Fairy and Mini Cute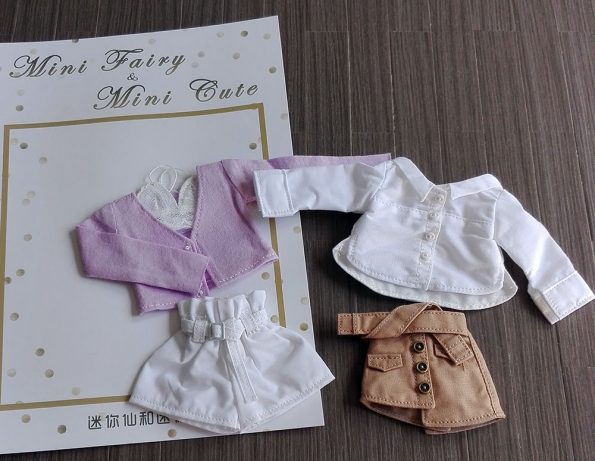 I was very impressed by this store's outfits. The lilac cardigan set was love at first sight. And it looks GREAT on my dolls, I'm so happy I got it. The white blouse is a bit big but it looks nice on. The brown skirt is SUPER tight. I feel these outfits will look great on momokos as well, they are very casual and stylish.
You can find Mini Fairy and Mini Cute here.
Ayao Handmade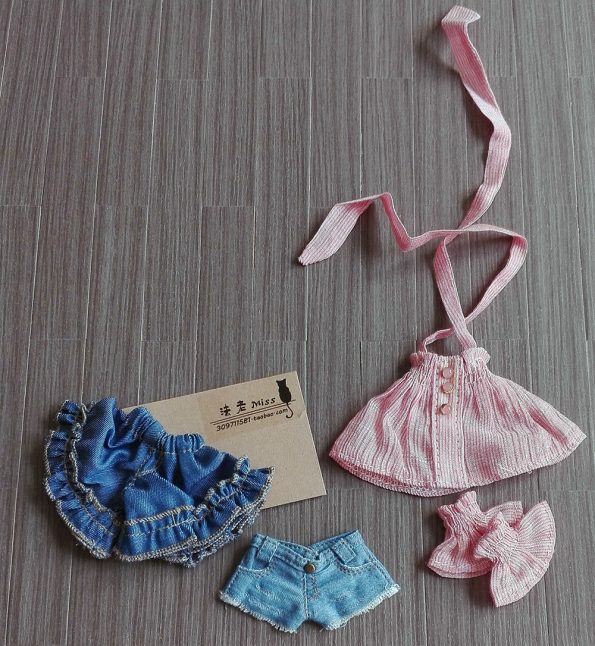 I was looking for denim shorts and I liked the ones this store had to offer. The distressed shorts are too small for the Pure Neemo M body, and they fit tight on the S body. They probably work great on the XS (I have yet to try them on my ruruko girl). The ruffled pair of shorts looks kinda huge on the legs, more than I expected, but it wasn't a bad look.
The blouse was really tight too, so probably best for S and XS bodies.
You can find Ayao Handmade store here.
And now, for the fun part, some photos: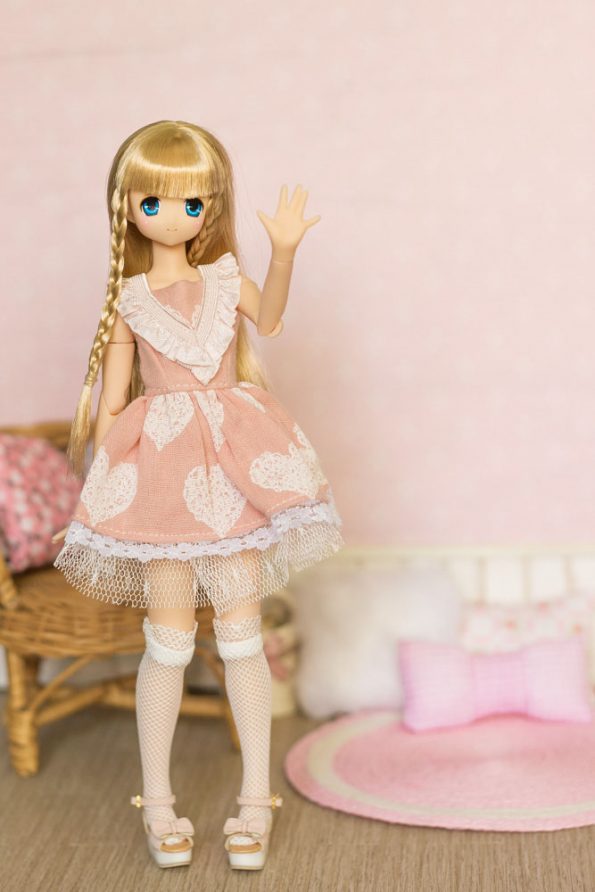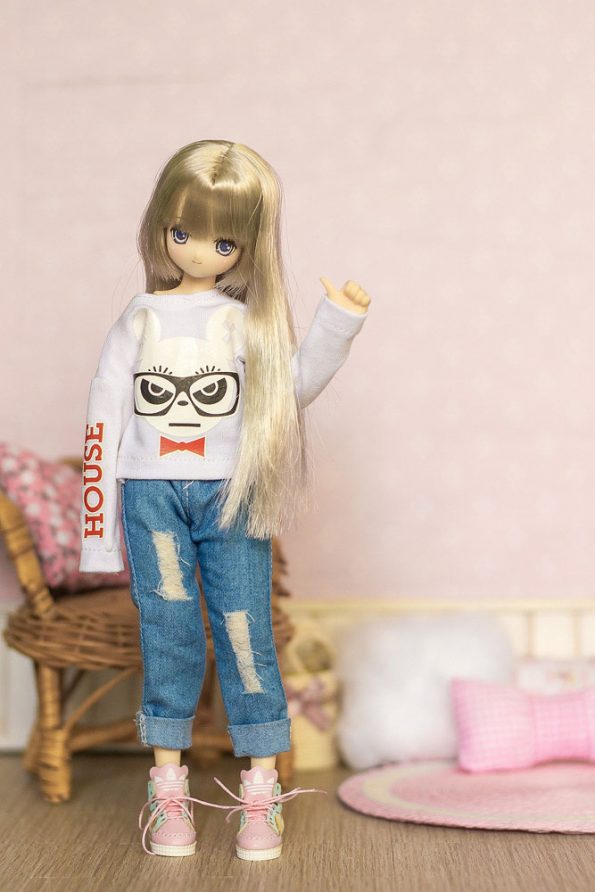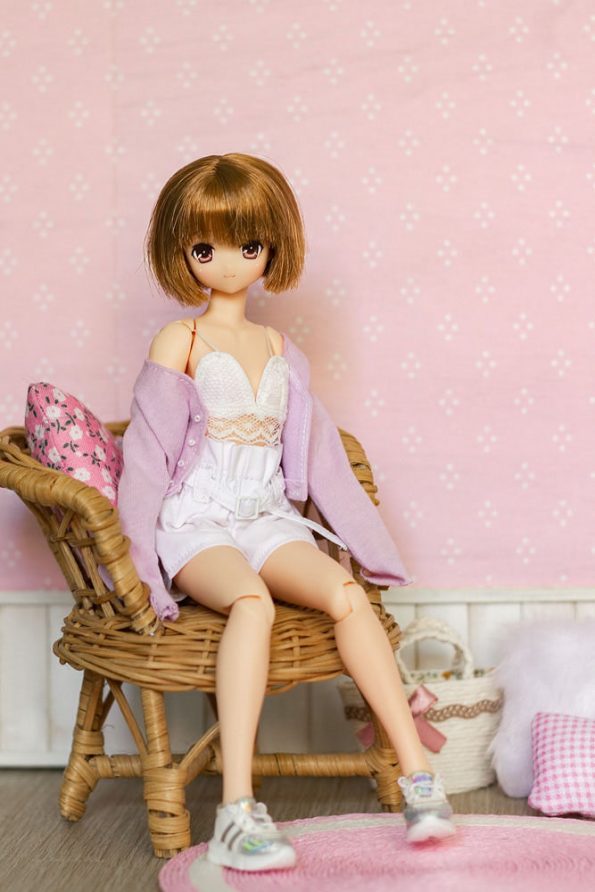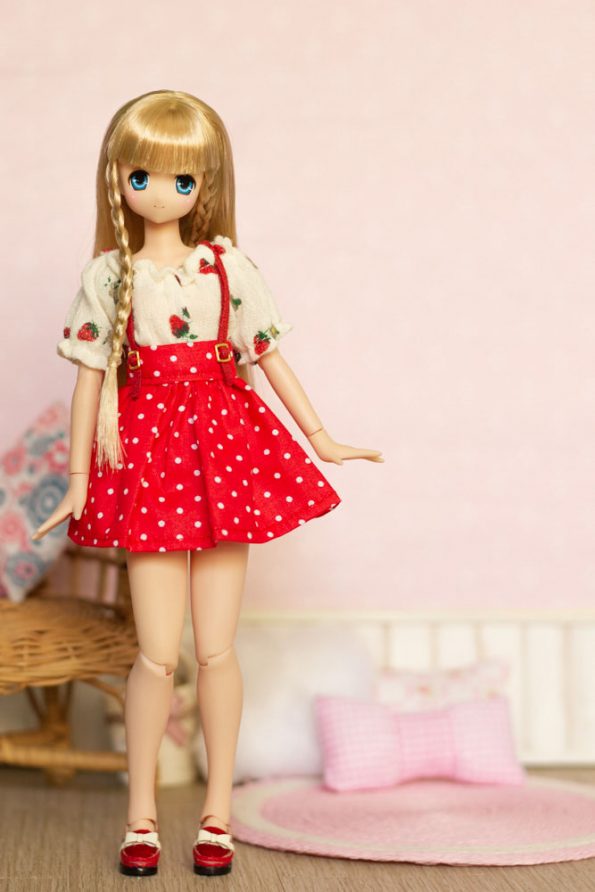 I'm really happy that my Pure neemos have some casual wear now and more variety for photos.
I was thinking that next time I order from taobao I could take screenshots of the process so I can make a tutorial on it. Is it something you'd like?
Hope you enjoyed this haul!