I know what you are thinking and yeah, I kinda broke my self imposed shopping ban. I was hoping to last at least until February next year without purchases. Still, this is the first doll I've gotten in a year and a half, so I'm not too disappointed on myself.
As soon as I got back being active in the hobby I fell in love with this version of Himeno, but She was sold out everywhere. Someone pointed at me She was being sold at Fabric Friends dolls, but long story short, the store would only ship priority to Chile, which was 49.99 usd. That put the doll in a much higher price for me and out of reach. Still, i decided to sell some stuff  I had been meaning to, and see if I could raise the money. In the end I found one in Mandarake for less money, and also half the shipping cost.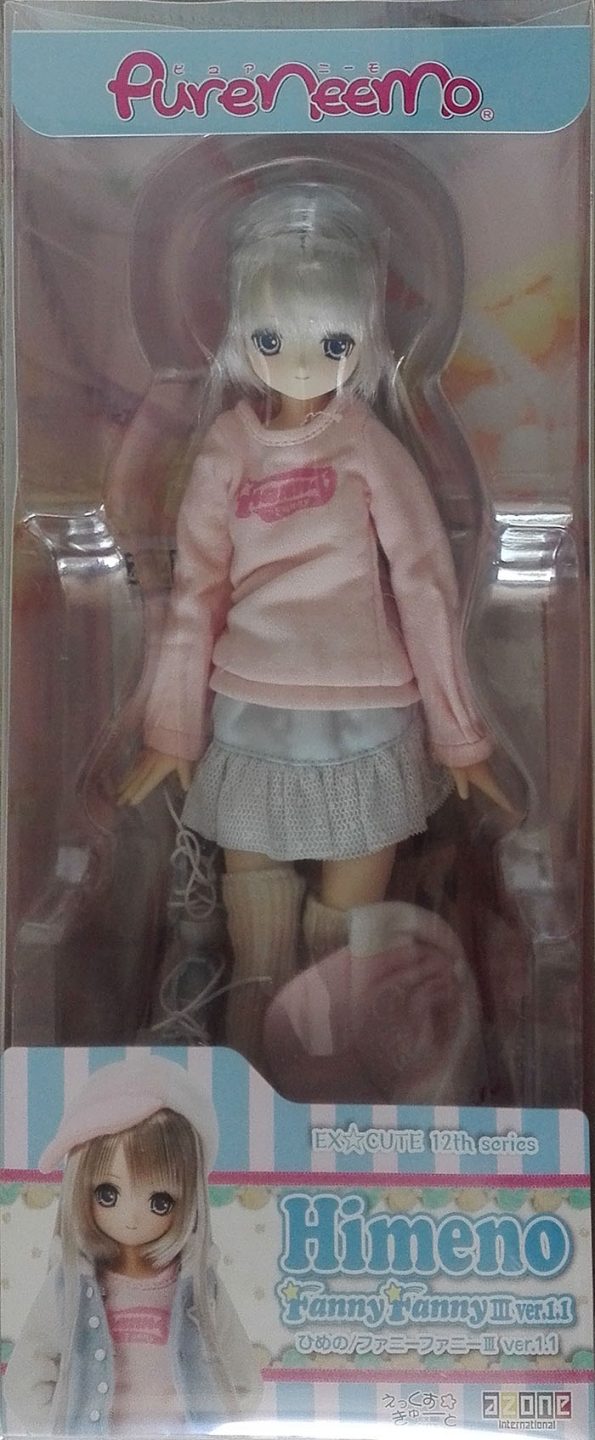 This is the box. And okay, you got me, this isn't a photo of her when she got here, but way after I already had played with her lmao. I picked her up on Friday because there was customs fees to be paid and I got home late, so I didn't take photos right away.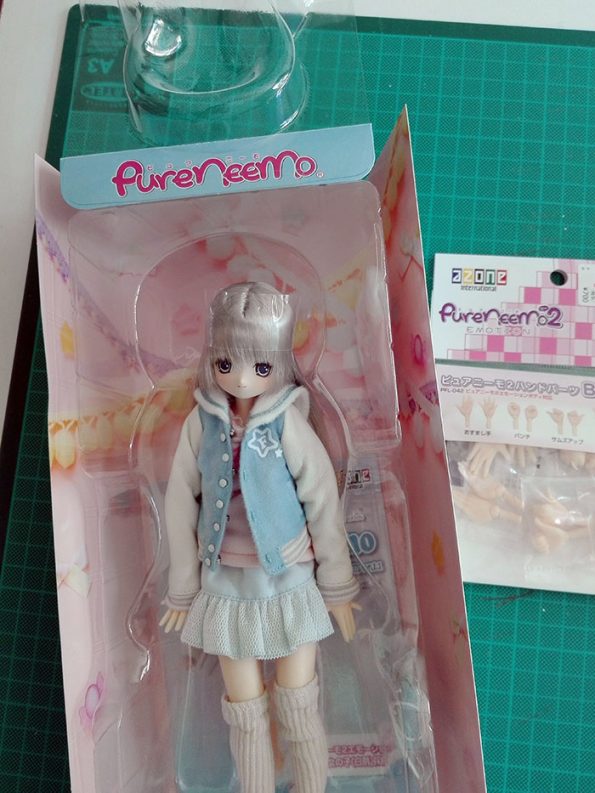 Here you can see her cute little face. She came fully dressed, with the exception of the hat and sneakers that were in bags behind the plastic display. The only complain I have about her clothes is that the jacket's sleeves are made from thin faux leather, so it probably will peel after a lot of use. I would have much preferred some regular fabric.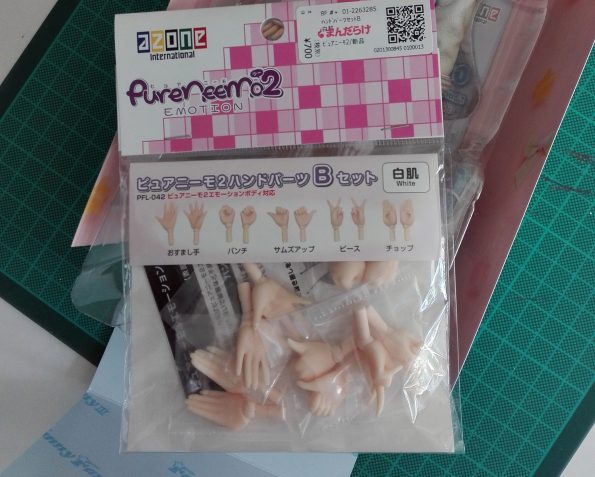 I also got her some extra hands, but I haven't figured out how to put them without using brute force to take the original ones out. I literally had to use pliers and a lot of force to take one out. I'm surprised it didn't break. I don't know japanese but I followed the pictures as instructions. If anyone knows a secret on how to make it easier please do let me know.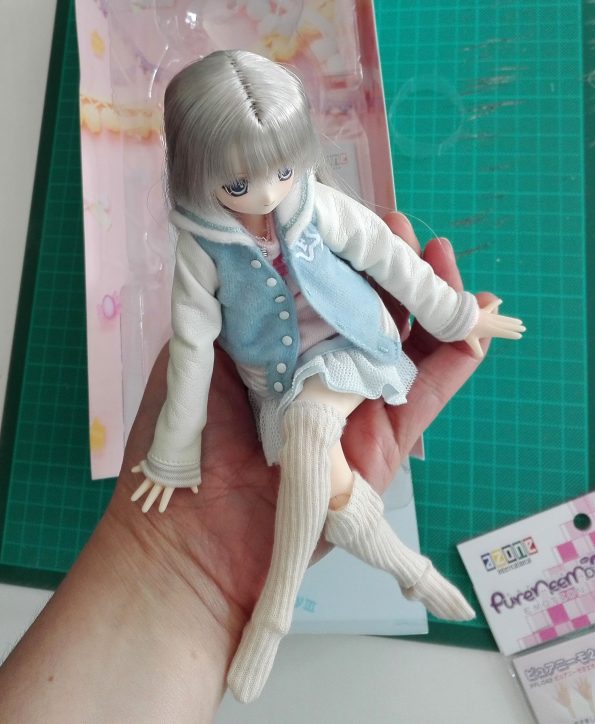 She comes with the Pure Neemo 2 emotion body and it poses wonderfully. She can do all sort of poses, though aesthetically it's not very pleasing. It is a bit trickier to stand her, since she's so flexible and that makes it harder to balance her, but she totally can. Excuse the ugly cutting board as background, it has certainly seen better days in the past.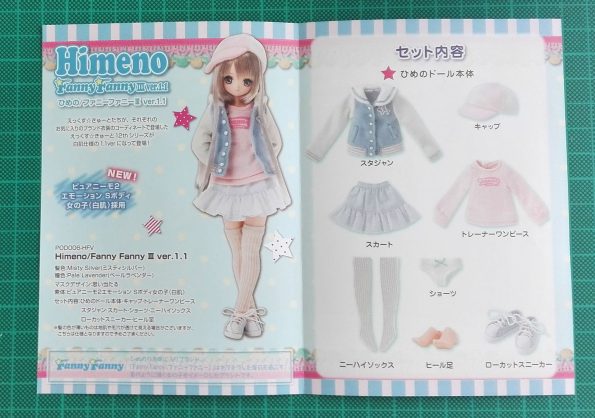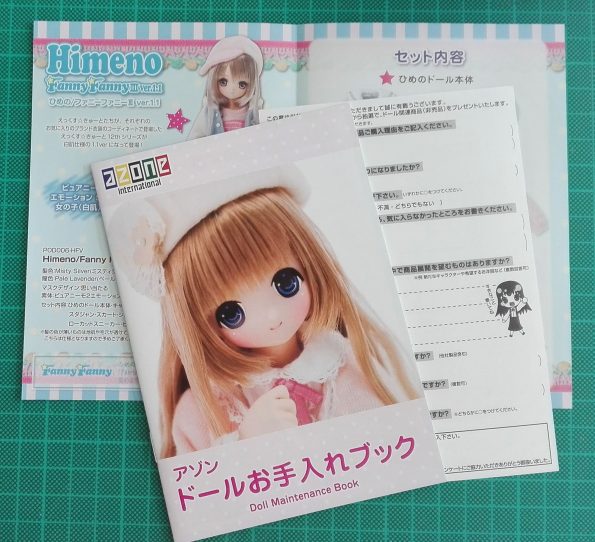 The usual papers Pure Neemos come with.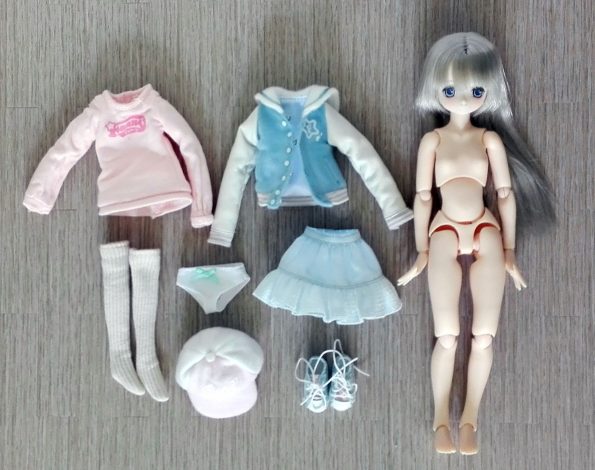 Here is the naked body. Not very pretty, but it's also not too bad. On the back side of her thighs there's some carvings so she can completely bend the leg. The photo isn't too great, but hopefully you will be able to see: .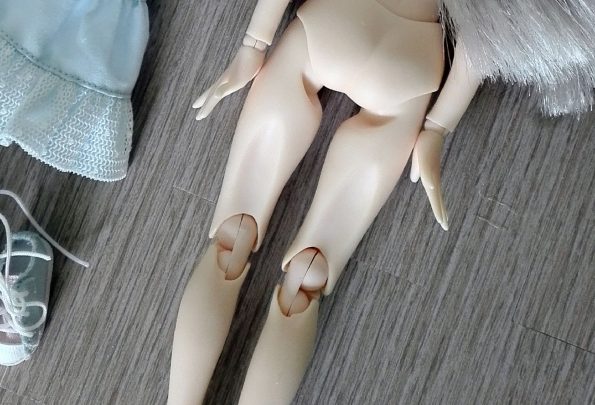 I didn't take any photos of it, but she also comes with heel feet
I'm very pleased with how the new body poses, I just wish I knew how to change the hands easier so I can experiment with it even more. The doll is very cute and the clothes are to die for, I'm very happy with this purchase and I hope I get to share many photos of her in the future.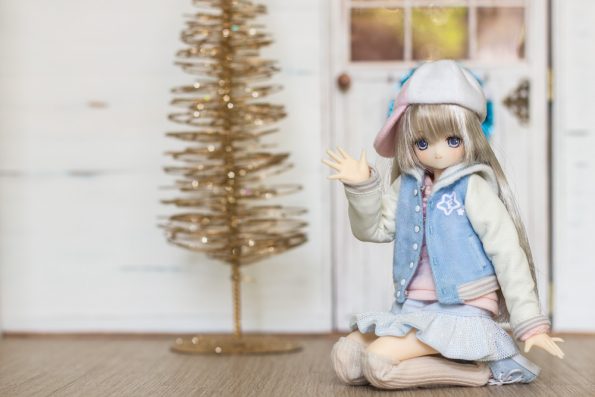 Hope you have a great week!!! Me and Himeno say goodbye until the next time. Hugs!