Hello everybody! Hope this weekend was very relaxing and/or fun for you.
Today I'm just improvising this post, since I took a few photos of Maya today and I thought it would be a nice topic to talk about. So let's talk photo edit.
When I first got my Canon T2I (camera I've been using since the beginning of my doll adventure) I knew I could shoot RAW with it, meaning the camera would make bigger files that contain a lot more info than a jpg (which is a compressed file). Being the newbie I was, I tried it for a few shoots and then went back to my good old jpg, I just didn't feel it was worth the trouble of converting the files later on.
After a while I decided to give RAW a chance again, so I started shooting both jpg and RAW at the same time, but most of the time I ended up editing the jpg and ignoring the RAW completely. I've been editing from RAW for a while now (maybe 2 years), but it's only been a short while since I truly saw what an amazing difference makes. I've played a lot with Lightroom since coming back to the hobby, and I've learned a lot more. My edits have gotten better too and I know what I can and can't do, more or less.
This won't be a Lightroom tutorial, but I thought it would be fun to show a few before and after pics. Hopefully in a year or so I'll look back at it and realize I've improved since.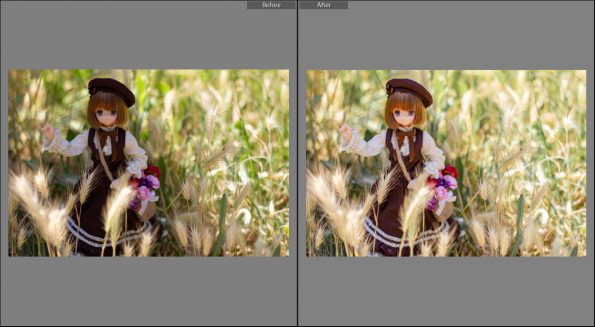 This is the photo I took today. Left is RAW file as taken from the camera, right side is the edited photo. Not a huge difference, but here's the thing: you won't always need much edit on a photo to make it pop. I upped the exposure, lowered the highlights and tweaked blacks and shadows mostly. I also lowered the saturation of greens in the photo, since I felt the vibrant green of the grass was a bit too overpowering.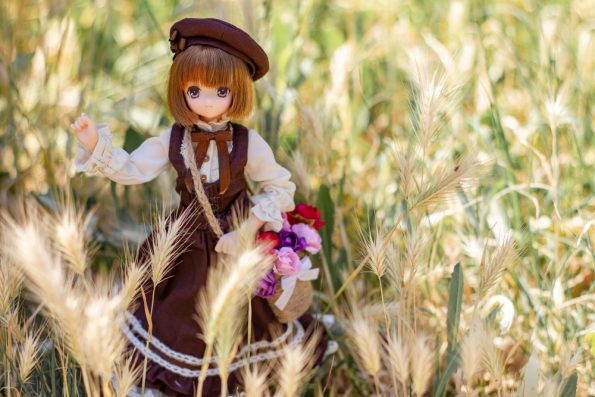 I quite like the result. I didn't edit further in Photoshop since I didn't feel the need. Sometimes I take the final photo and make some other tweaks on Photoshop, usually any edits that require cloning (like when I remove the doll stand from the photo so it looks like the doll is standing on its own).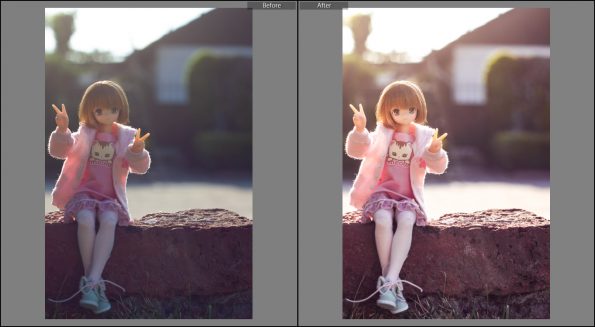 Here's another example. You can see a lot more difference here between before and after.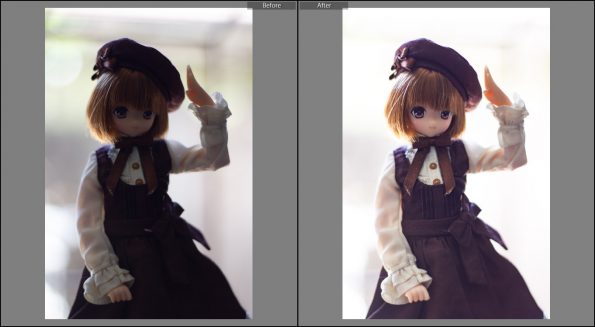 And my favorite photo of this month so far. I purposely took this photo with the light source (a window) at the doll's back, making her face dark. The plan was to up the exposure in Lightroom so the background would be almost completely gone.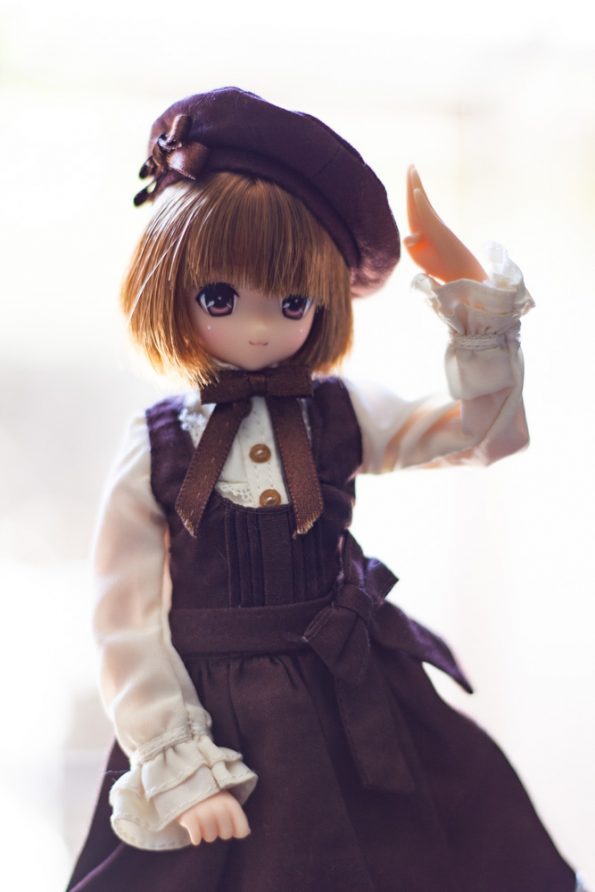 This clothing set has quickly become a favorite, Maya looks so cute in it!
I hope to keep learning stuff, I've been watching some neat tutorials this week, I'll try to put some in practice soon! What about you guys? Do you edit your photos? I would love to know!