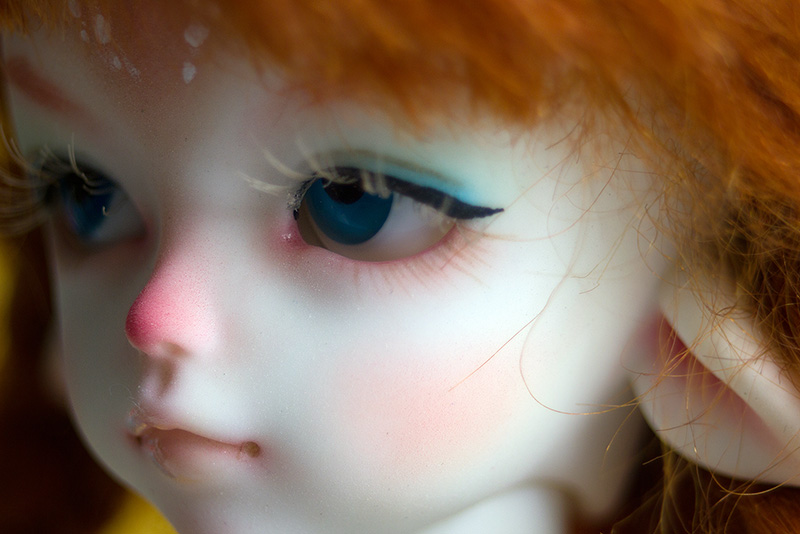 I'm soooo tired!!! I've been running all over for weeks, work has been the busiest and every free minute I have I've used it to do face ups. Today is Serafina's turn and I hope you like the result, I'm really proud of this one!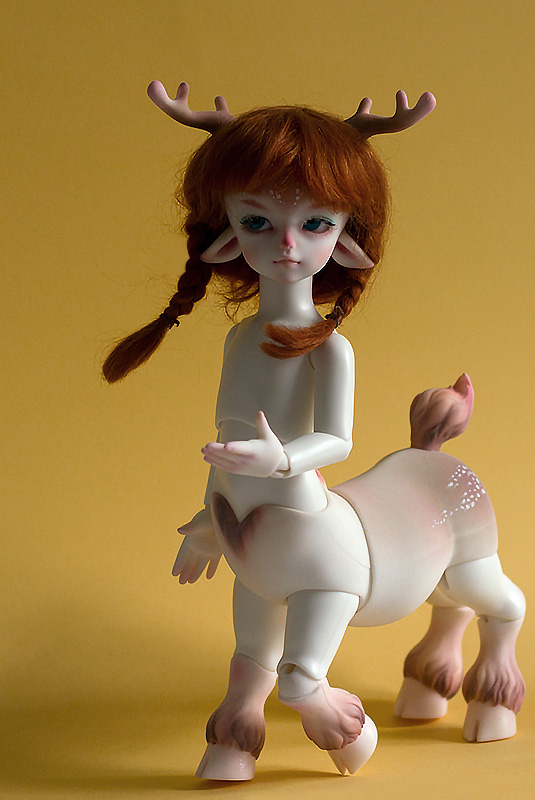 She has body blushing and a fantasy themed face up, it's also my first try at fantasy.
I think I'm getting better at doing the lower eyelashes and eyebrows and that makes me so happy! Also, gluing eyelashes doesn't stress me that much anymore, and I got better at it too.
I was not sure about the green and blue eyeshadow in her faceup at first, but I think it works nicely with her eyes. I had to re do the bottom part of the centaur body because I tried blushing it with pastels and it started to look dirty, since the area to paint was so big, so I did my first try at painting with airbrush. Not too shabby if I say so myself.
I also did the face twice because the color in the ears didn't convince me, so after a few days of thinking about it, I just cleaned her and started over. I never finished the first face up, but this turned a thousand times better.
I did screw up a few things: one of the lines in the eyelids it's not as fine as it could have because I passed with the brush twice. Big mistake. I also forgot to put bubble wrap in the belly area and when I closed the box (that it was VERY tight), I ruined the blushing of the area (2 tiny white spots). At first I thought my sealing sucked and it was all my fault (even if I did TONS of sealant layers), but after the accident I used the magic eraser in the zone (since I had to fix it anyways) and even when I passed with it strongly, I couldn't take any color off. So I don't know what happened. Now I have the box unclosed with a lot of bubble wrap everywhere. I fixed the white spots by wrapping the entire doll to focus only in sealing and painting the area, so now you can't tell it had an accident. I don't recommend doing this, but stringing this doll was so hard!
I still need to re do my SOOM Onyx face up, but I think I'll take a break from face ups, at least for this week. It's been too tiring to paint non stop, I want to do nothing next time I'm free.
So let me know what you think about Serafina, I'd love to hear your thoughts!