Mako eyes is a store located in South Korea that sells urethane eyes. It's well known for selling at a lower price compared to more popular brands like Enchanted.
About the products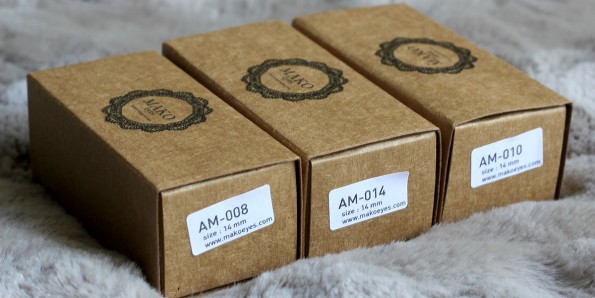 This is my first time handling urethane eyes, so I can't say how they compare to pricier eyes, but I can say that their quality is way superior than silicone or glass eyes. I imagine that more expensive eyes probably look a bit better than this, but for the price I'm really happy with the quality.
I bought 3 pairs of eyes, all from the Amaryllis collection. Colors I bought are AM-008, AM-014 and AM-010. Here they are: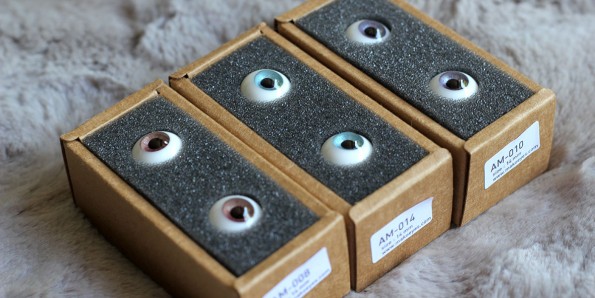 It's worth noting that the stock photos in their website are usually not true to their real color, and they can be very deceiving. For a more accurate description and photos of the eyes I recommend to check Den of Angel's reference photo thread or the Flickr Mako eyes group.
Amaryllis 008:
They are brown. In the Mako website they look quite lighter than they really are and they look more like honey when in reality they are just brown. It's a lovely color nonetheless and it was what I was looking for.
Amaryllis 010:
They are grey, but have a blueish hue in some lights I guess, because these are the only photos of the eyes were they look that blue. They photograph gray when they are in my dolls.
Amaryllis 014:
I knew they were more blue than green when I got them, though they look very green on the website. There's nothing green about them, but what I wanted was a light blue and they looked perfect in owner photos. I haven't tried them on Lucas, but I'm hoping I like the size in him.
I read somewhere that Mako eyes tend to run smaller than other eyes but I really didn't find any difference. Having this into account, I got them in 14mm when Lucas uses 12mm. so I'm not sure how they are going to look. I saw another Dia boy with 12mm eyes from Mako and they looked way too small for my taste, so they might be just right.
All three eyes have sparkles inside.
Shipping
Since they products are pre order it takes some time to get a shipping notice. The store says it takes 2-3 weeks, but I waited around 6. So that's worth considering. I don't mind the wait though, they seem to have quite a lot of orders lately.
Mako offers EMS and airmail. The airmail option is small packet with no tracking number, but they say it is very reliable. I was going to choose EMS, but it costed the same as a pair of eyes so I went with airmail instead. I got them in 4 weeks which is pretty standard for any airmail package here, with or without tracking number.
Conclusion
I never thought the difference with the eyes I currently have would be too big and I was quite scared to buy expensive eyes, but they are totally worth their price!! I mean, just look at that comparison between Mako and glass eyes!
The black circle in the middle seems bigger than my other eyes too and that makes them look better in Ailene at least. Now I understand when people say that the eyes seem like they follow you haha, before I never could see it.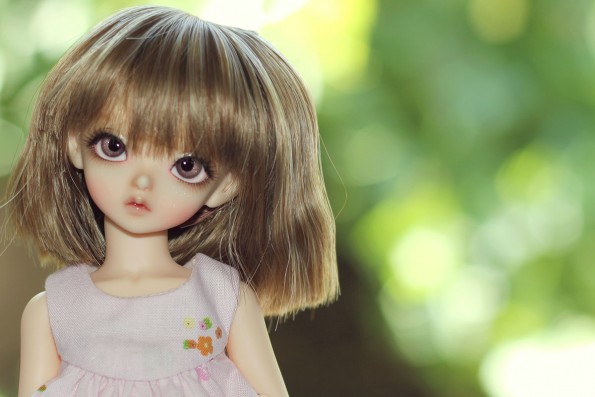 And that's it for this review. Hope you find it useful!
Related links:

Mako eyes english website
Den of Angel's photo reference thread
Mako eyes flickr group