Hello everybody!! Hope this month has treated you all kindly and you are all ready for Halloween (if you celebrate it)~
Today is a very special post because Alasse sent me a big Christmas package and I want to share a bit of it with you. We both agreed that sending things earlier to avoid the Christmas rush was the way to go so that's why I'm posting this so soon. Amazing as it sounds, this package arrived super fast!! I wasn't expecting it for at least 3 more weeks, you know how things work here, but it seems like the package just teleported from Alasse's house to me, wouldn't be nice if it was always like this?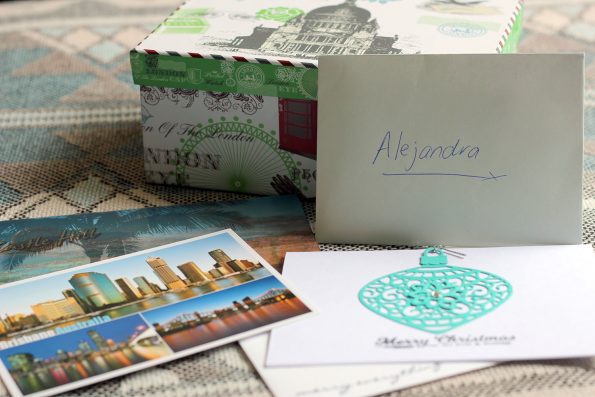 I got the prettiest Christmas card and the first one I've gotten this year. Do you guys send and receive Christmas cards every year? I remember when I was little we would receive so many that my mom made a huge Christmas tree shaped poster made of ribbons where we would hang all the cards, but nowadays no one seems to send any! It brought back so many memories~! I've been wanting to send postcards with my doll photos every single year and never do, Hope this year I can take some early holiday photos and send them some of your way~
I also got a letter, postcards and a cute box with postal themed design where I plan to store all the cards I receive. Maybe some day I will fill it up! that would be neat.
I'm not going to show all I got because there were many things and some I'm keeping for myself and others I plan to use in doll photoshoots, but I will show you some great things!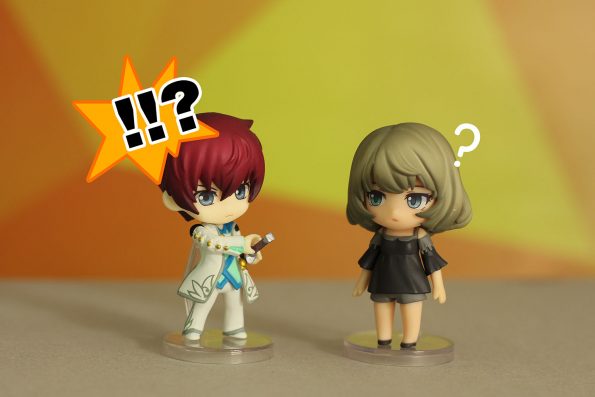 First time Alasse sent me a package I got this cute girl in it, can't remember the anime, but she's very pretty, isn't she? And now She sent me another figure (again, no clue about the character, sorry!) so now she doesn't have to be alone in my desk. He looks ready to fight (and annoyed to be in an unknown place for sure!).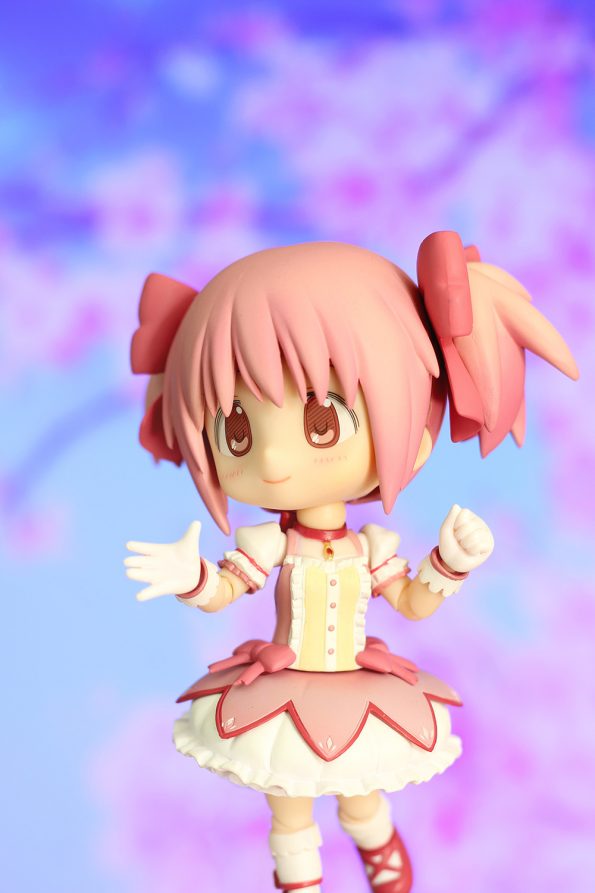 And the highlight of it all, since Alasse knows how much I love pink, I got this cute Christmas gift (maybe I should have waited until Christmas to open the box, but who has the patience for that, am I right?).
I must say it was really fun to change her face and hands and do different things with it, it was almost like a tiny BJD! I can see the appeal in collecting and photographing these figures and I love how this photo turned out. Figures surely have improved since I was a teenager, they are so much more detailed now and the coloring is so nice compared to the flat painting they used to have back in the day. I'm very impressed.
I probably won't be sending nor buying any big packages for the rest of the year, but I do hope I can send some letters at least and save the rest for next year. I hoped to send more packages all over this year, but it's harder than I thought!
I want to thank Alasse for her kindness and all the conversation we have had through email, it's been super fun!!! And thanks for all the care and love you put in each package, it's very much appreciated!
I wish you all a Happy Halloween!