Not sure why I'm even trying to do a year balance, as I was only active 3 months this year haha, but since I done every year I thought I would keep up with it.
Goals for 2018 where posted here.
I started ADAM (a doll a month), but I failed this at the second month of this year. So I only took one photo out of 12. Massive fail.
My second goal was to get a Poppy Parker doll, but in the end I decided not to and at this point I doubt I'll get one. I want to focus on less collections.
Bullet journaling was my third goal, but I only did mine for half a year. I mean, I'm still applying everything I was doing on my bullet journal, but I've gone digital now and I'm using different apps on my phone to keep track of everything. It's less time consuming and I don't waste paper and supplies.
And that's pretty much all. I accomplished nothing I was hoping to, but I'm happy to have come back to the hobby and all the photos I've taken, I'm proud of some of those. Here's my 12 favorite ones: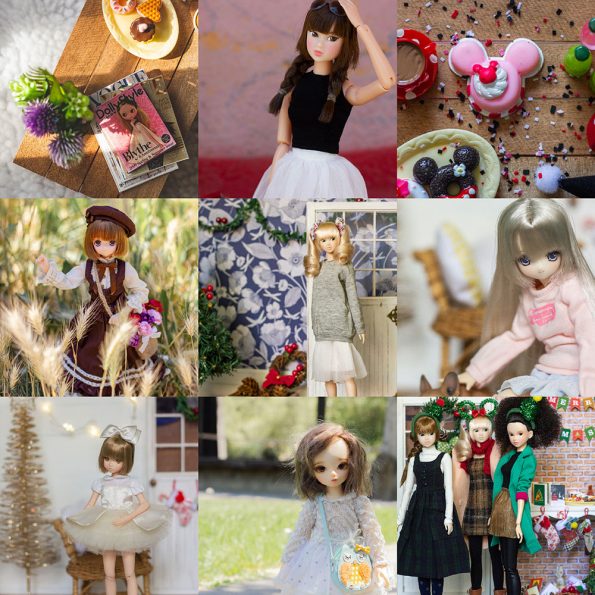 And with that I wish you have a great holiday with your loved ones. Presents don't matter, but the time spent with the family (genetic or not) is what remains.
A huge hug for all of you, my dear friends.