Today I finally got my order from Dollmore and I'm so happy about it. Let's not talk about how slow the postal service is and let's go right into the good stuff!
Since I only bought steel frames eyeglasses and a pink teddybear I don't think is enough to do a complete review about the store, but I can say that I'm very happy they offer airmail for small orders and that they shipped my order super fast and with a lot of bubble wrap.
The eyeglasses were super cheap, under 3USD each so I went ahead and apart from buying a white pair for Lucas, I added a pink one for Ailene and a light blue pair in msd size in case the other 2 were too small/big.
I didn't like the YoSD ones too much since the frame looked wider and less realistic than the others. In any case they looked okay and I will keep them because I might get other dolls in that size that could use them. They are also less flexible than the others so it's harder to put them on without the metal touching the sides of the face while sliding them back.
But I do like how Lucas looks with the white ones, I think they look okay in proportion and the color (or lack of it) stands out nicely on his tan skin. A friend of mine said He looked like a secretary (not in a good way I think?), but I like it.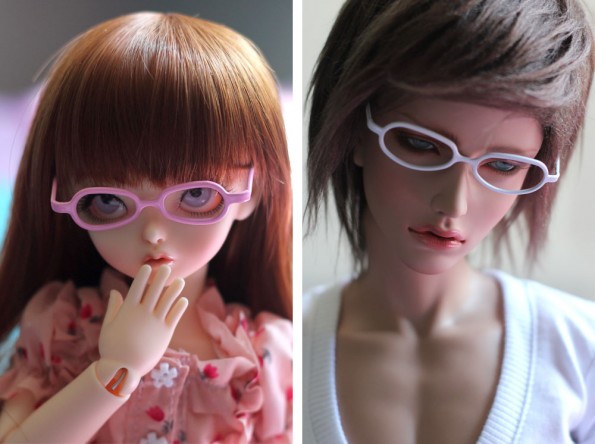 And since I was already with the dolls out and the camera, I took the chance to take some extra shots for the For my Doll review and the first crochet scarf I did.
I've always been really bad at figuring the right size for things in scale, I can't picture scales and sizes in my head so of course the scarf would be totally wrong lol. But it's okay because I was just practicing and seeing what looked better.I think it turned out too small for SD dolls (or just too short) and too big for a YoSD (or too wide) XD. It has a few mistakes but I managed to make it totally straight, so that's something I'm proud of.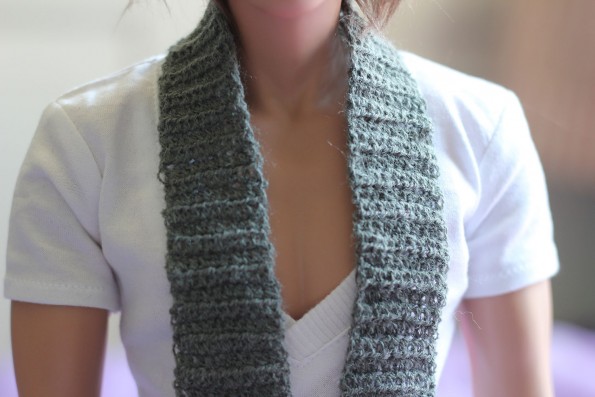 I've been doing some other crochet tests, but nothing to show really. I hope I get to do a post with all about it some day.