Note: This is their old single jointed body. They changed to a double jointed body a year after this review.
The time has come! I'm sorry it took me this long to do the review, I know some people really wanted to see how SF bodies work. I tried to do the same poses I did in my Peak's Woods FoF body review, but it was impossible since the body has other strengths and was a bit lacking doing the same things, you'll see more of it in the photos.
Though there's two bodies that can be bought with these heads, this review is only for the Shiny fairy body and not the junior version.
First of all, let's see how this body looks: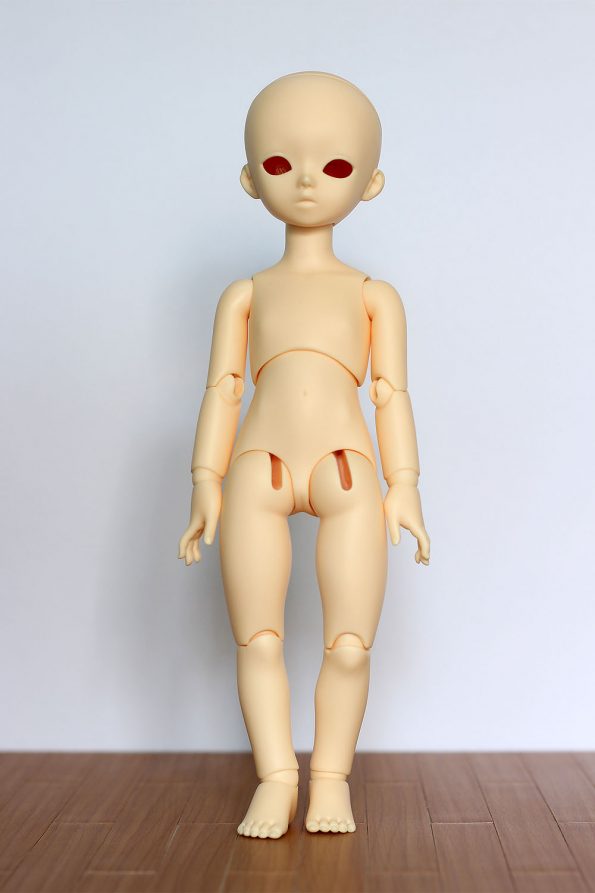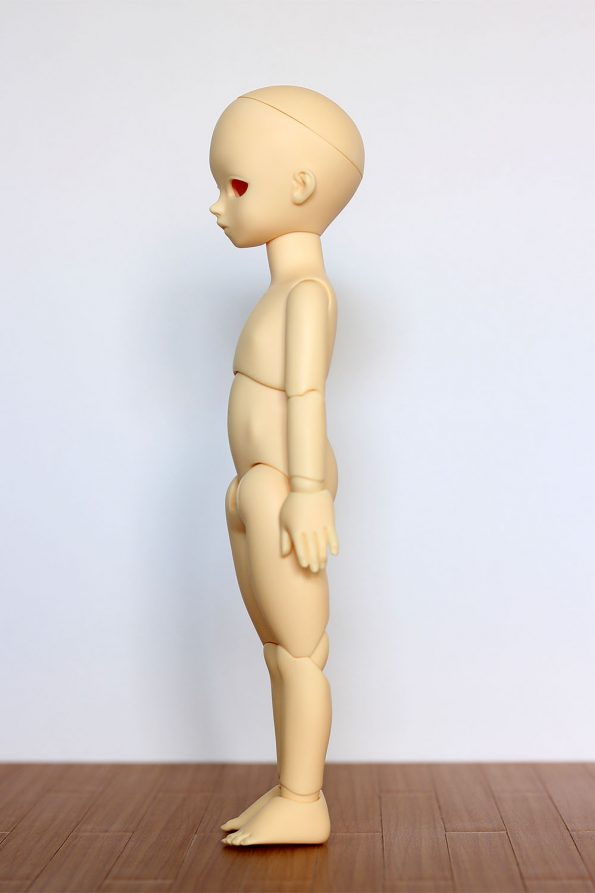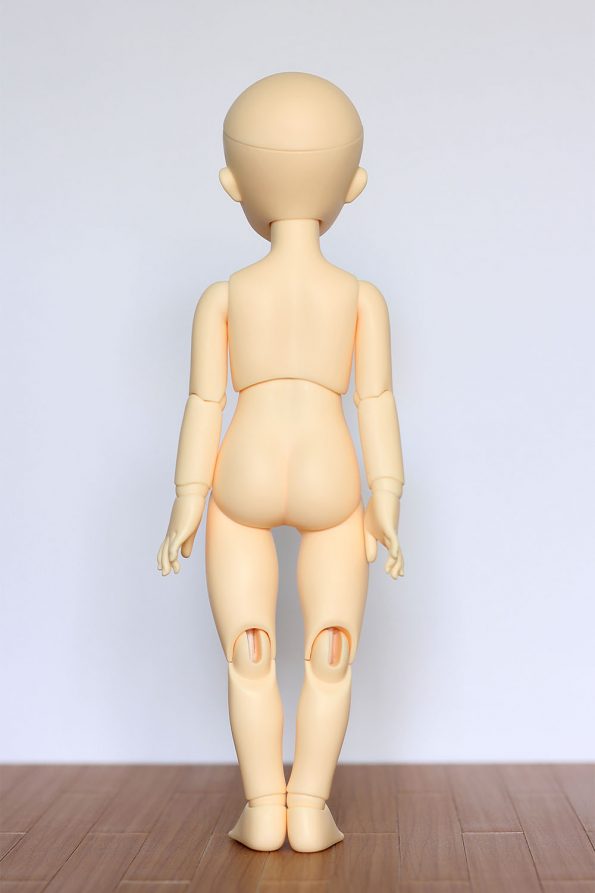 I quite like the aesthetics of this body! The legs are chubbier compared to Peak's Woods tinies and the body is taller than most YoSds, at 27 cm., head included. It's also really easy to stand these dolls, and they are very stable standing straight.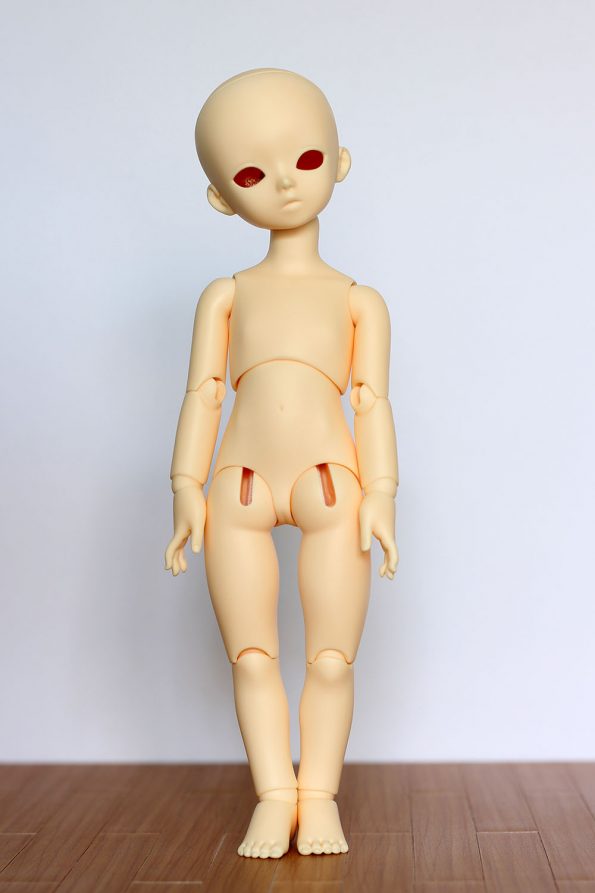 Head motion to the side is enough, but I couldn't move the head front and back much, and always went back to the initial position. It might be the elastic, I couldn't figure out if the elastic was too tight (didn't seem to be) or too loose (again, it wasn't very loose), or too thin (I doubt a thicker elastic would pass through the arms, the holes were small). Hope someday I can solve the mystery.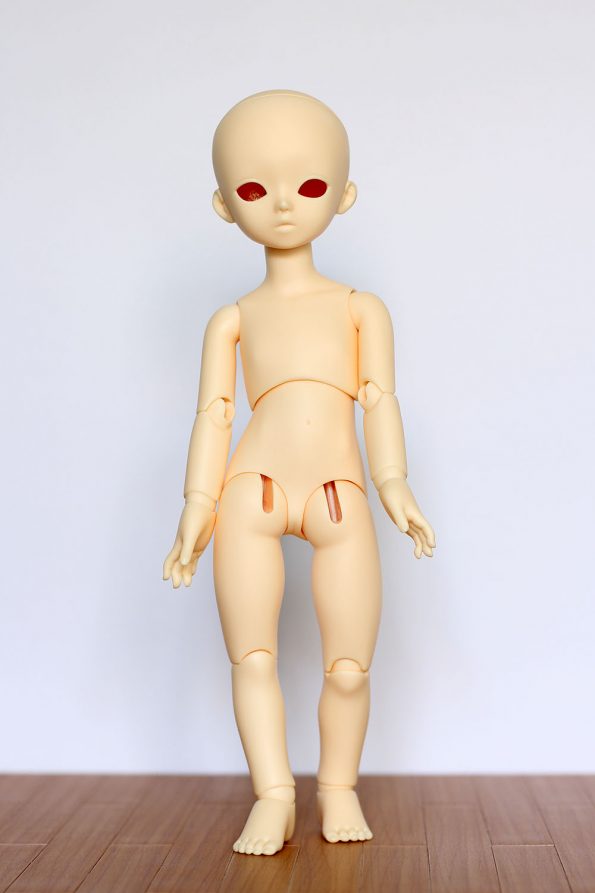 Torso can move to the sides quite nicely.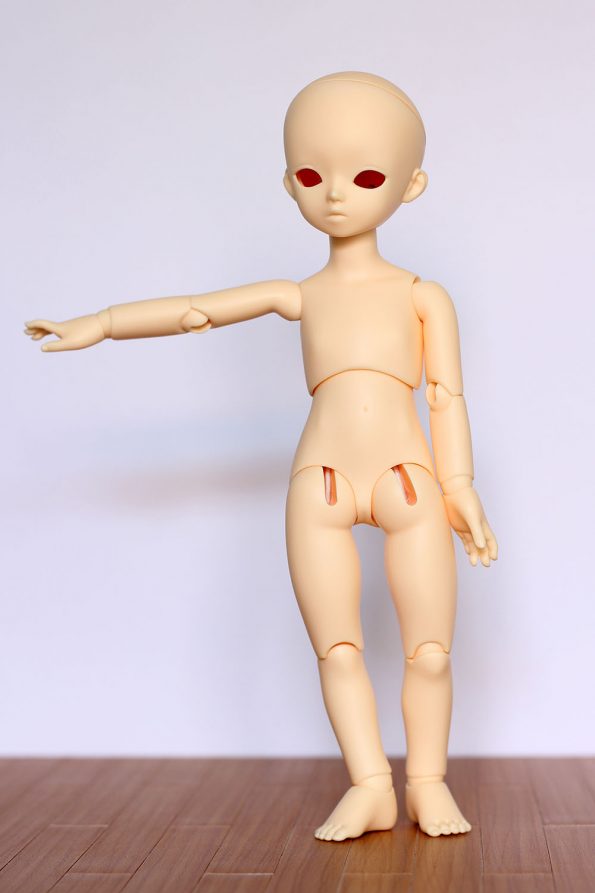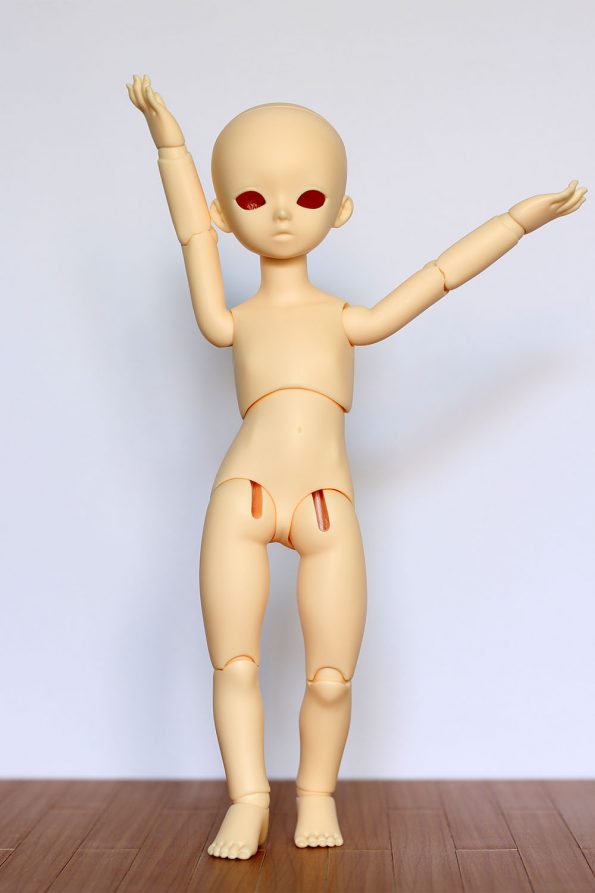 Arms can hold positions to the sides, up and in 45 degrees.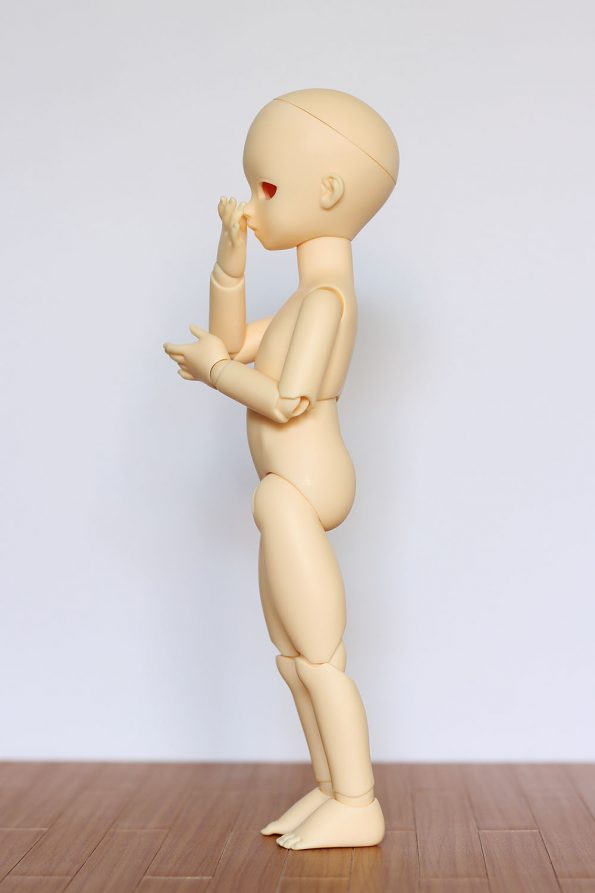 Even though the arms are single jointed, it's not too hard to make her touch her face. Wrist movement is quite lacking since the wrist ball is not attached to the hand, but a different piece.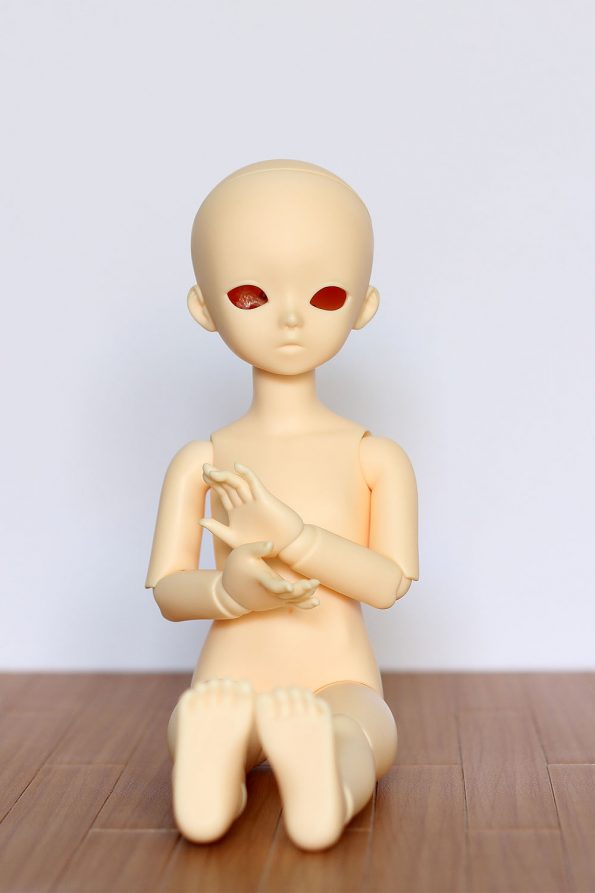 Sitting is easy, especially because the legs sit at the front on the body.
She can also stay very straight while sitting.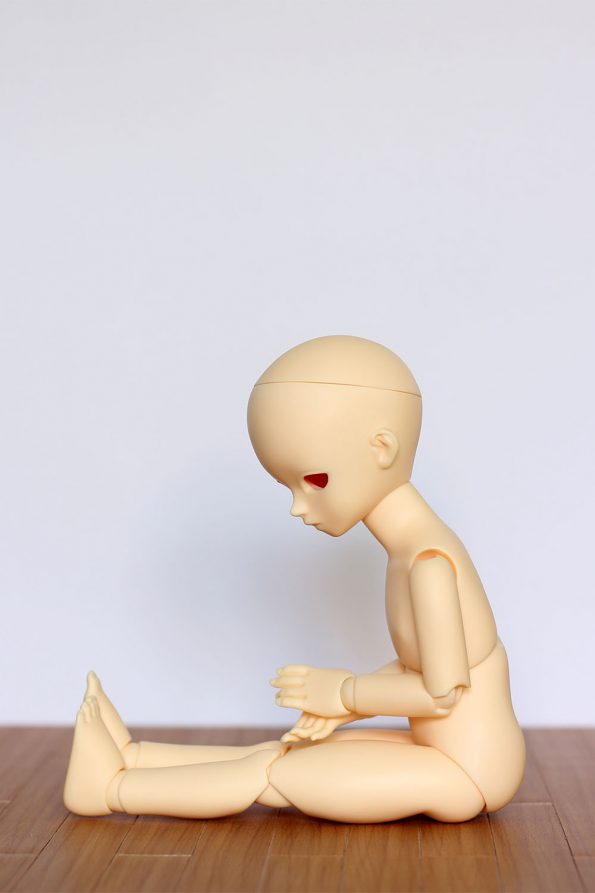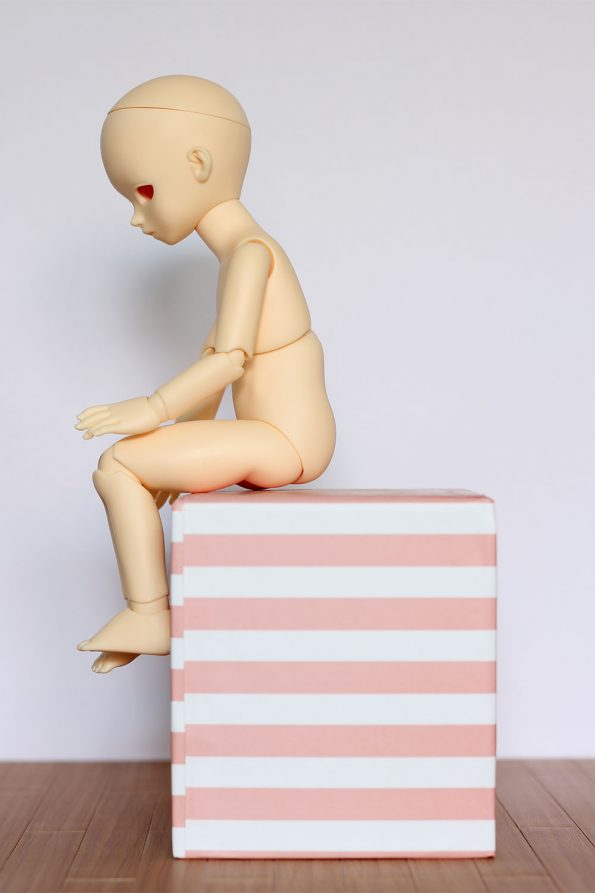 And can also crouch. The torso has more front and back movement than Peak's Woods FoF one, and can hold the positions.
Sitting this way is also very easy. I love how her legs look in every angle. Same as the arms, the legs are single jointed.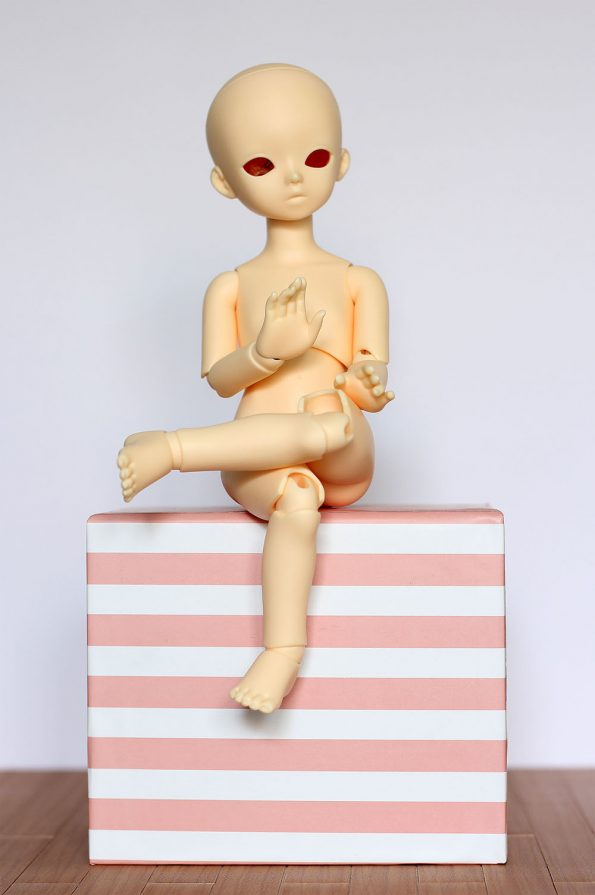 She can cross her leg while sitting, though it is not very flattering.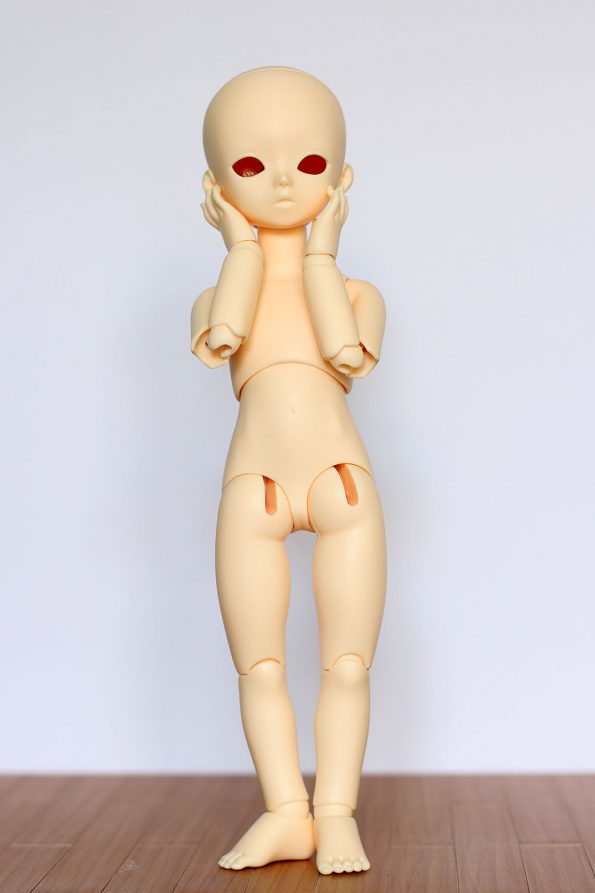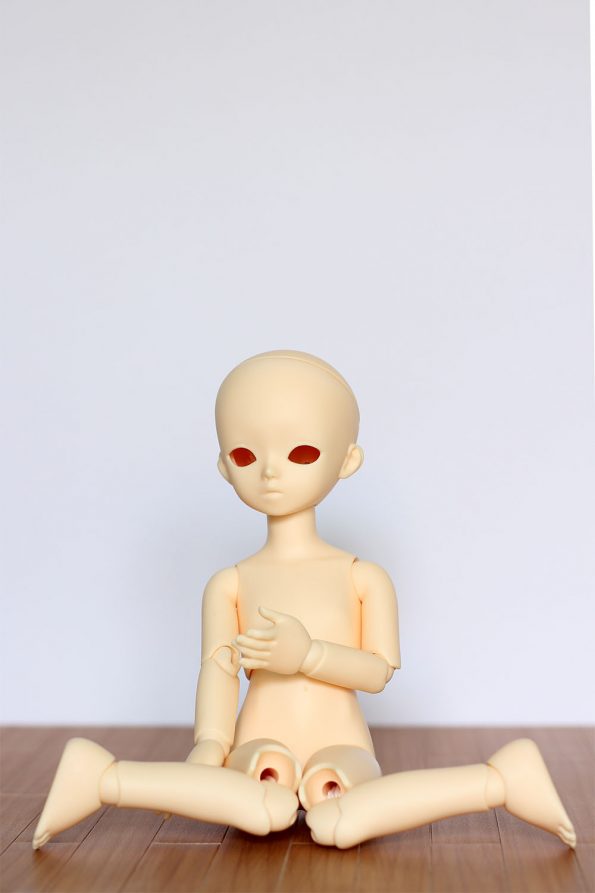 Let's NOT talk about this one XD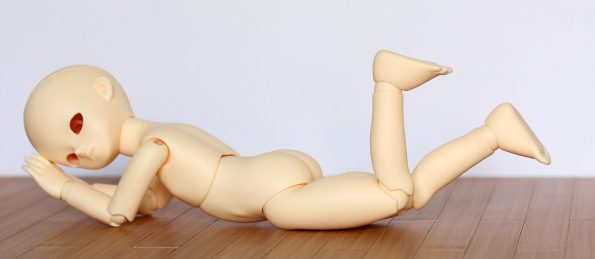 Or this one.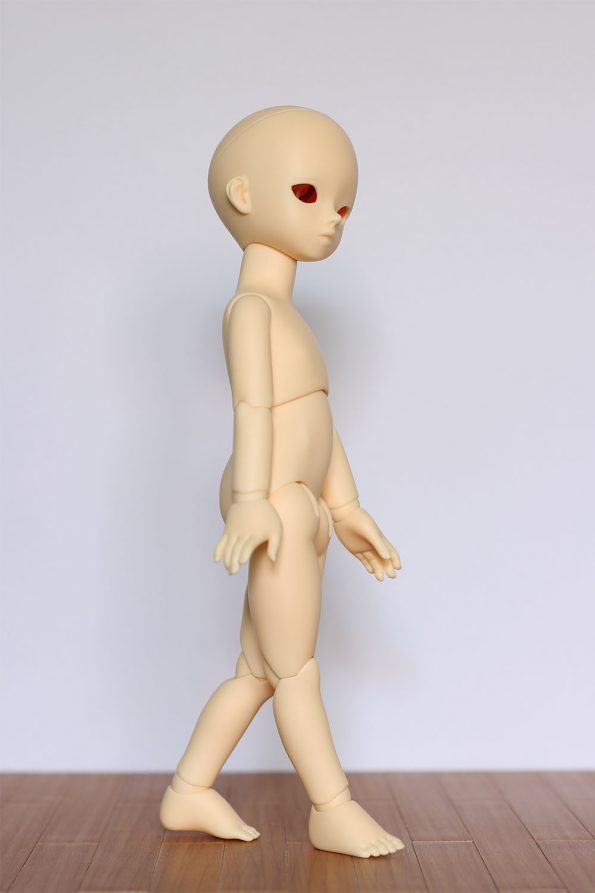 This pose was harder to do, but it looks very nice. It was also very stable once I could do it.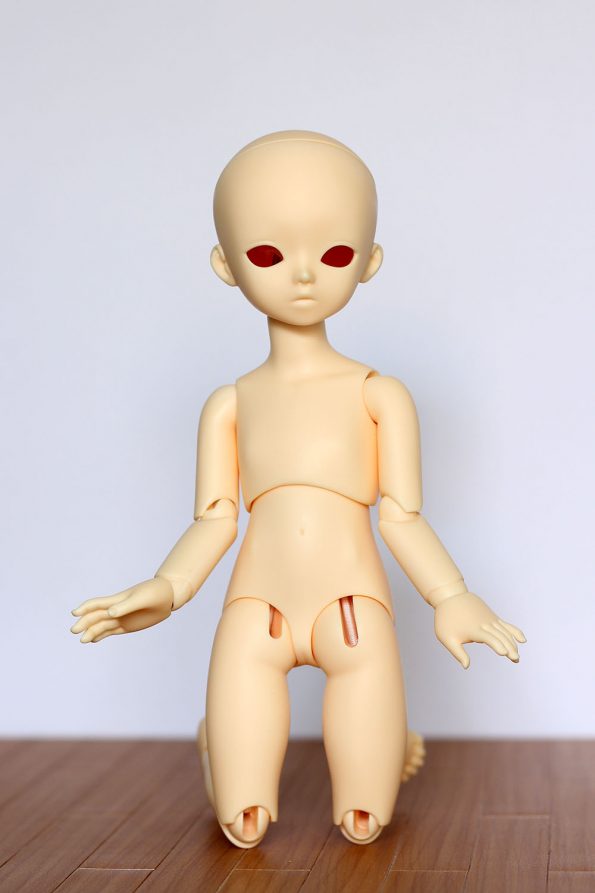 It's really easy to pose her on her knees. I wasn't going to include this picture, but I've seen dolls that can't do this, so I added it in the end.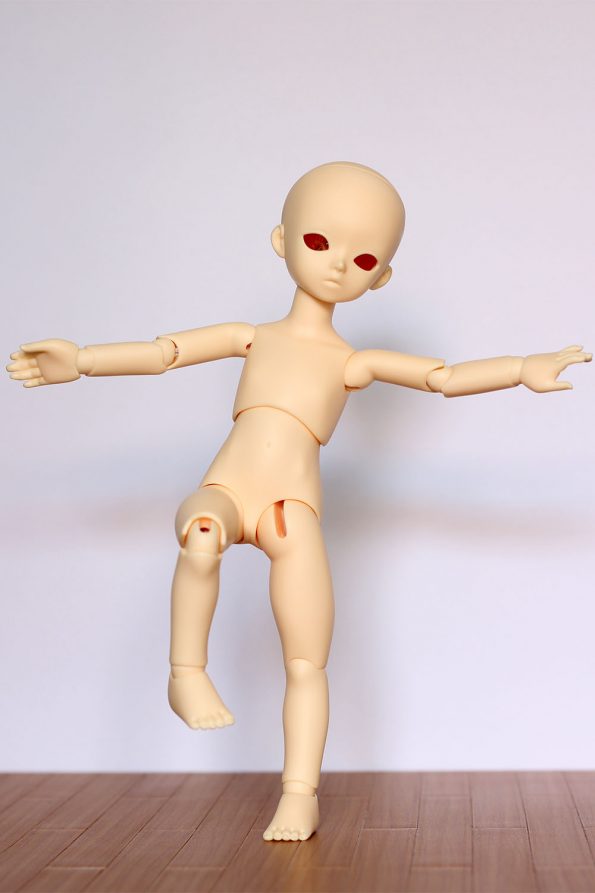 I tried a long time to make her stand in one leg with no success, but my brother refused to give up until He actually managed to do some poses. They are all silly and useless, but hey, it was possible! He now wants to be called the Gravity magician.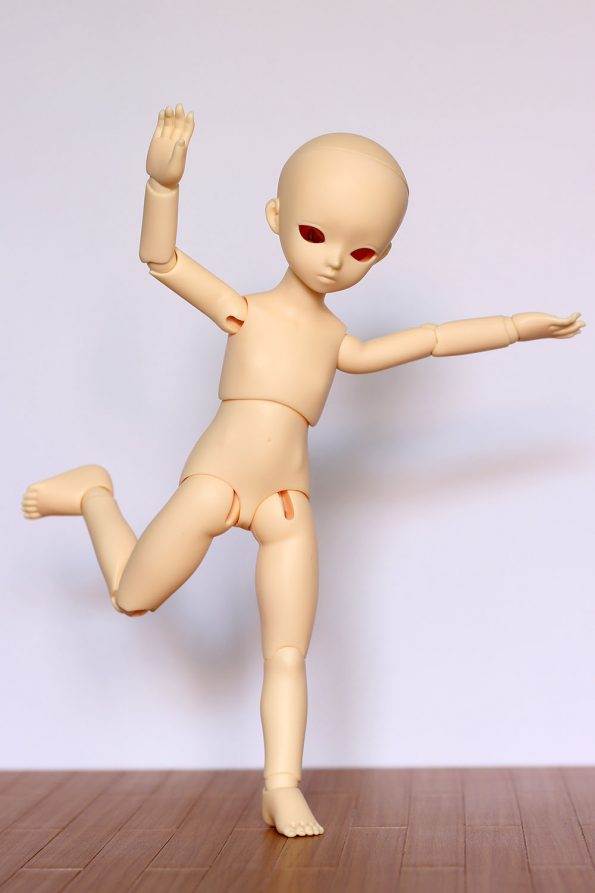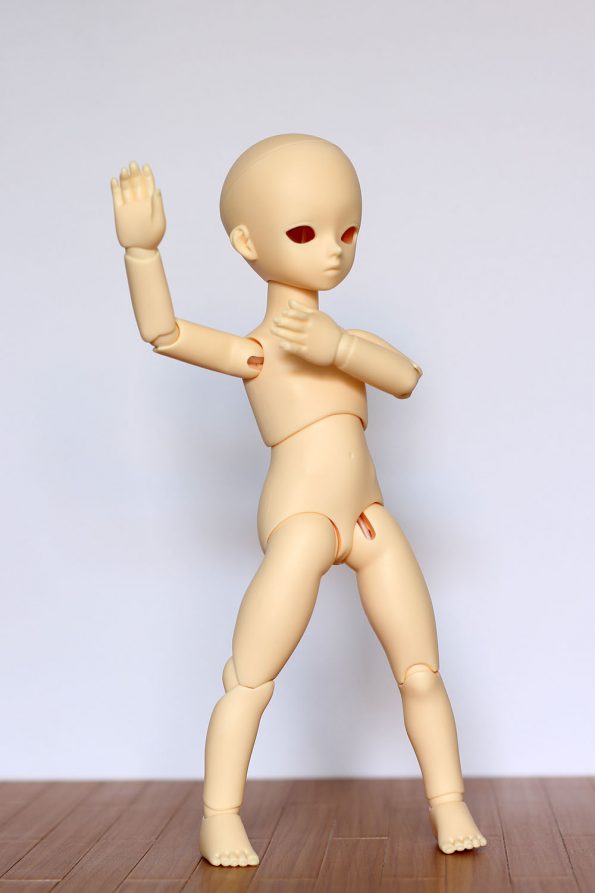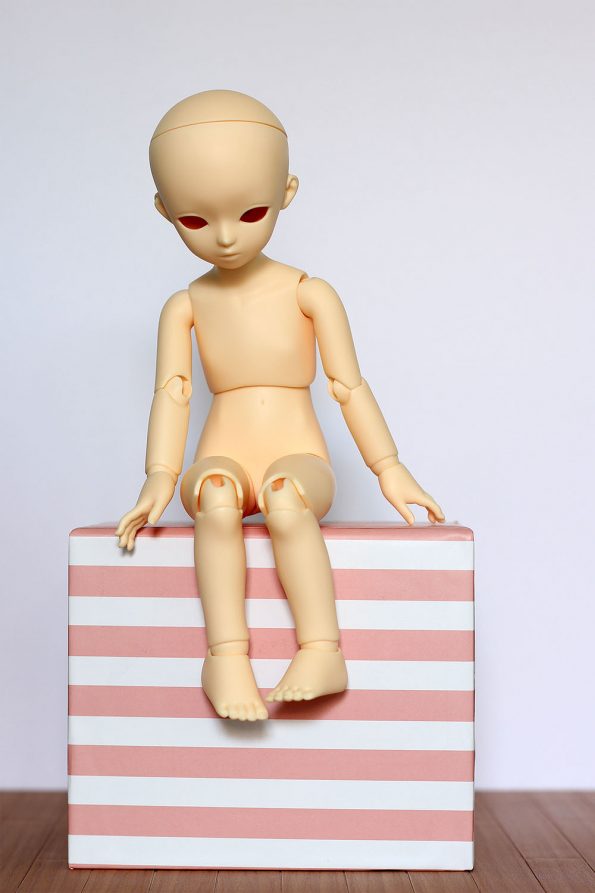 Overall I think the Peak's Woods FoF body poses way better and it's easier to control. I especially missed the three carved lines the FoF body has on the legs to pass the elastic, I think something like that could have made this body a lot better at some poses. For practical purposes the body is very pretty and I don't need very elaborated poses to take nice photos of it, so I think it is a good body nonetheless.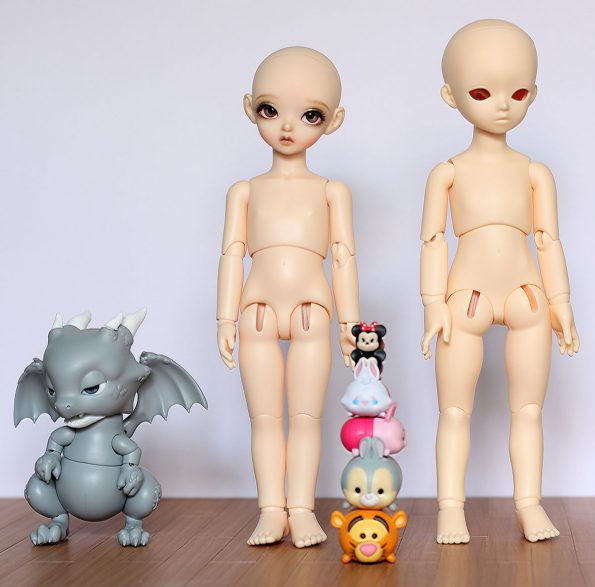 Here's a comparison between the Peak's Woods FoF body, the Bluefairy Shiny fairy body and the Aileen Doll dragon body. And also some tsum tsums, because why not, right?
While the Peak's Woods body excels in natural poses, I think the Shiny Fairy body is very good at looking cute in all the poses it can successfully do. The resin is also very heavy and sturdy and feels very nice quality,
I'm sorry I couldn't give you much variety in the poses, but I hope you will find this useful. I enjoyed very much playing with it.
Thanks for reading!