Hello everybody! Hope your week started wondefully~ Today I wanted to make a blog post commemorating Serafina's arrival. On this day 3 years ago She came directly from SOOM. Time flies!
I didn't do anything fancy, but I still wanted to talk a bit about her. I took some photos yesterday, but they didn't came out great since it was cloudy and it was raining and could not take them outside, wich was the original plan.
Poor Sera is always being neglected. She spent almost 2 years blank! She was an impulsive buy and I was starting to think I would have to part with her, but her face up turned out so much better than i imagined that She won a special place in my heart.
At the beginning of this year I repainted her tummy that was looking not so great since it had an accident last year after painting. I also replaced her eyelashes, since the previous ones were looking weird and the color wasn't to my liking. Now She has light brown eyelashes, and they look almost like her carrot hair, so improvement!
I also ordered some purple Mako eyes for her, but they won't arrive in a few months I guess. And since She's always naked because She lives in the nature, I am currently waiting for a purple dress from Taobao that I think suits her style too. Hope I can manage to put it on her with that centaur body making it imposible to pass clothes from the bottom. Bhiner already made my taobao order, so I hope there won't be any problems getting what I wanted (they did refund me for a pair of glasses that were out of stock).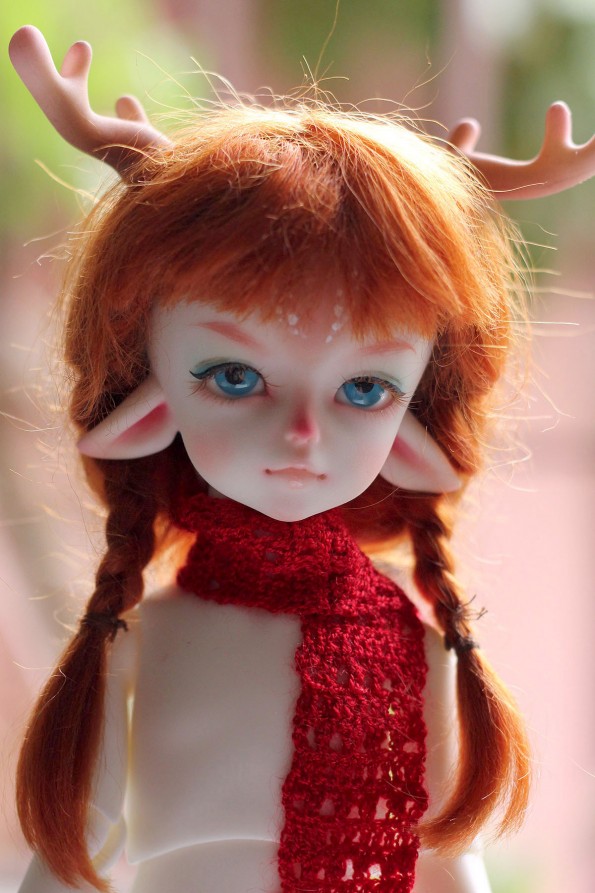 To celebrate her birthday, I will tell you a bit of her:
Serafina (Seraphina in English) is a guardian of the forest. Her past from before she became one is not clear, since She was only a child when she got the call of the forest spirits.
She's older than Faolan and they met the day Faolan stepped into these woods.
(…)
For more information about the guardians of the forest and Serafina, you will have to wait for the profiles page to be up.
And that's all for Serafina's birthday! Now I want to answer Helene's questions from the Liebster award, that She kindly awarded to me. I'm glad to see you blogging again and thanks for the tag!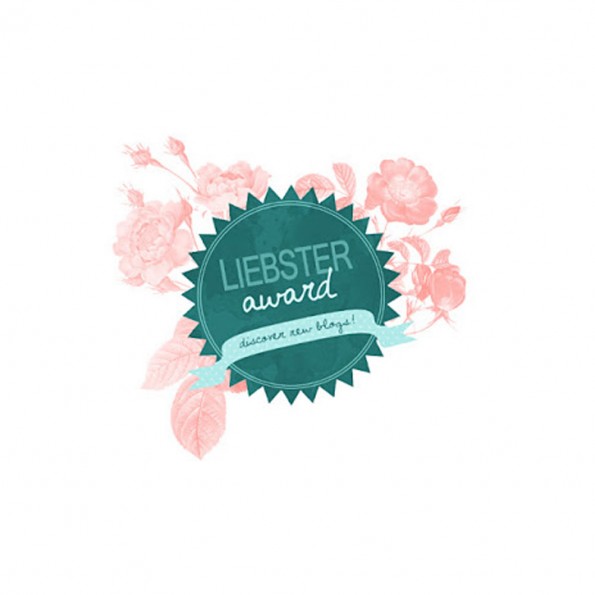 1. Which doll in your collection is the one you spend most time with and why?
Ailene hands down. She's not really my favorite (that spot is reserved for Lucas), but the size is so nice to manage, She's always ready to play with me. She spent a whole week in my desk before her bday.
2. What got you into the hobby?
I saw a website called Jujube or something like that. It was from a collector that had many Volks dolls, a CP Shiwoo and some other dolls. I fell in love with them because of all the photography possibilities they offered.
3. How much money are you willing to spend on your dream doll?
That's hard to say, we are talking about a dream doll here. My limit would be what I can afford without emptying my savings at the time I get it. I'm always saving so that amount could vary.
4. What is your fondest memory in the hobby?
The day I received my first doll.
5. Have you experienced anything bad in the hobby?
No one inside the hobby has ever commented anything negative about my dolls (not to my face anyways). I've always got nice comments, compliments and constructive criticism. Outside the hobby some people have said my dolls are ugly, but I just laugh in the moment and forget about it fast.
6. Do you have any specific things you go through when choosing name and looks for your dolls?
Most names I've used in my dolls are from books I really love, so ideas start to come for me after a good read, or after being obsessed with something for a long period of time haha. For looks, not really, sometimes I want X thing to be added on a doll and create something from there, other times I think about the looks after seeing the doll.
7. Is there anything you wish you did more in the hobby?
Photos! XD
8. Do you have any routines when taking pictures?
No.
9. Is there any specific doll or person in the hobby you are inspired by?
Many people in this hobby inspire me in different ways. And I'm always finding more inspiring people and dolls.
10. Do you have a holy grail doll, if yes which?
SOOM Dia in all the colors. But I'm happy to own the tan version of him. I don't need more (wanting more is another thing entirely).
11. How many dolls have you got since you started in the hobby? 
7, but I've sold one already and other is on Doa's marketplace. So I have 6 dolls at the moment, but only 5 are really part of my collection.
And something completely unrelated, the other day I had this beautiful dream that Lucas was real!! and very much alive, He was so handsome! And we went on a road trip around the south of Chile. After that the dream got kinda weird and last thing I remember Lucas was the main character of a korean drama lol.
Anyways, I hope I didn't bore anyone with this long post! I should have done 2 separated posts, but I wanted to get everything done today.
I'm also trying to add the bloglovin button to my blog, so if you use that to follow updates you can do so.
Have a great week!