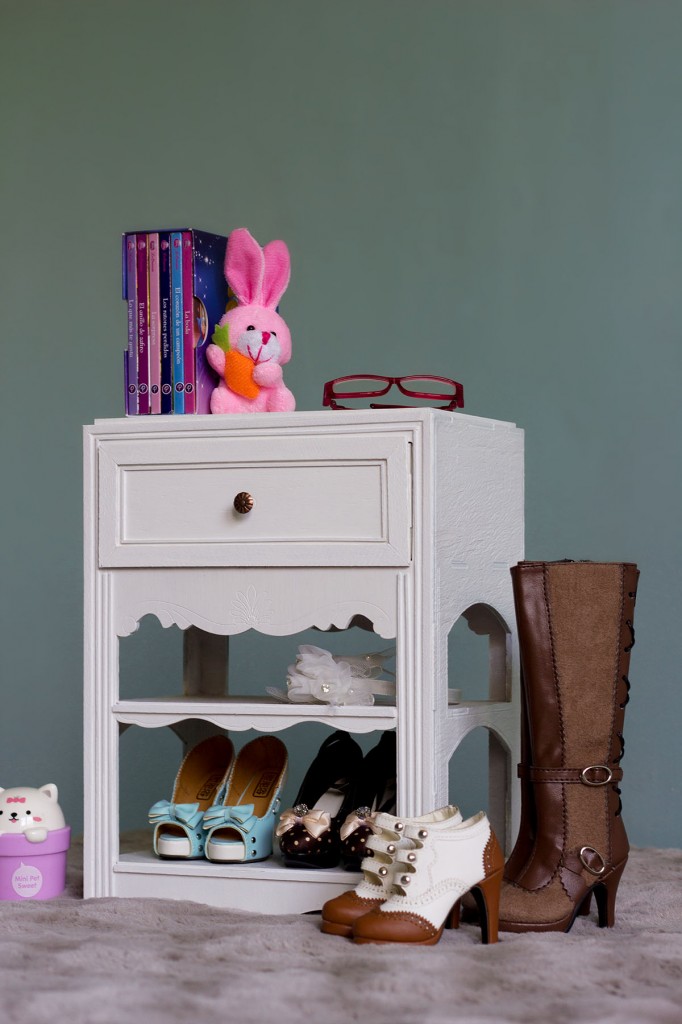 It's that time of the week and I finally come with a brand new picture! There are no dolls in it, but it's very much BJD related.
My brother and I started this 1/3 scale furniture last summer, and we thought it would be a piece of cake. Turns out IT WASN'T. So after designing it, cutting the pieces, assembling and painting we didn't like it and it went to that mysterious place where all unwanted things live. I rescued it this week and thought that it wasn't that bad so I decided to save it. If you want to see how it looked last year before paint, click here.
I went and bought some things to make it prettier and a few days (and a lot of work) later it was done. It has its flaws, but I think it came out very nice in the end. What do you think?
In other news, as some of you may already know, I bought a Peak's Woods FoF Lady Alice. I paid her a week ago I think? I'm not sure, but the waiting just started and it's driving me insane! I'm usually very good at waiting dolls, but I'm finding it really hard this time.
Lady Bee has been on my wish list for a long time, but she doesn't fit with my dolls at all: the size, the big eyes, etc. But then I decided to check PW tiny line and found that Lady Alice was quite similar (in my opinion), but in a size that could totally fit in with my crew. There are not many owner pictures out there, so I wasn't sure about it, but in the end I caved in, and so far I'm very happy I did.
Now I feel this urge to have more tinies, which is weird because is not a size that I thought it would appeal much to me. I mean yes, I want to have YoSD sized dolls because they are cute, but now, I want a whole army! I really want to get PW FoF Leo in the future, hopefully in a special color (tan or grey or something like that). I also want to get a SOOM Beyla eventually, if they re release her in a nice color.
And talking about SOOM, I purchased a pair of jointed hands for Lucas and another pair for Faolan, so that's happening.
And on a non BJD related note, I'm really obsessed with Aladdin Broadway musical this week. Not that it's of any importance, but I wanted to say it.
That's it for this week; I wish you a wonderful weekend!