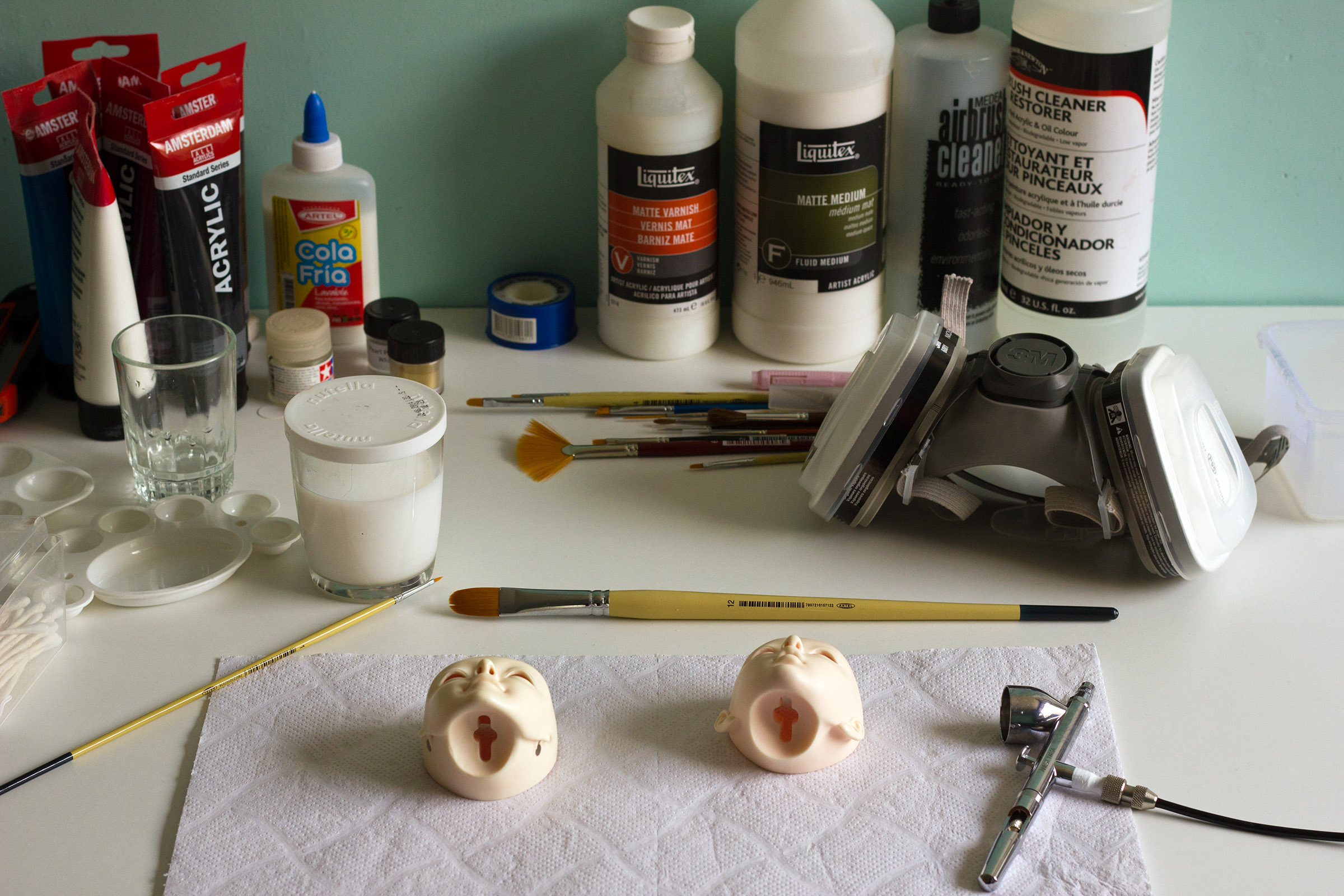 I know this is a blog about BJDs and it's lacking of BJD photos, but expect to see more crafty posts the next few weeks. I'm with all the energy to start finishing projects (as you could already see last week). Of course, all posts will be related to my dolls or BJDs in general.
Which brings me to this week photography: getting ready for face ups. My room is really small so I don't have a place to work with my dolls. My brother made me this portable table so I could do face ups and take pictures more comfortably. The weather hasn't been cooperating these past few days, but today it's slightly sunny so I started on the first layers of sealant. Since I haven't done it all year (my first and last face ups were done December last year), I started off with a few problems, however, after 2 hours it started to go well.
I don't know how much I will be able to do with this weather, so I'm not sure I can post a face up process any time soon, but expect other things to come. I plan on making boxes to keep my doll's wigs and clothes and other stuff so you will be seeing some of my clothes and accessories.
I've also been writing my dolls' profiles and 10 facts about them, but I want to post them once I have new pictures.
And I'm planning on buying some clothes and other things from Alice's collections, For my doll and Etsy, so there will be some reviews about all that in the future as well.
I'll keep you posted on everything. I apologize for the lack of new photos of my dolls, but I'm preparing to bring them back better than ever. As soon as I get them with face ups, I'll start revealing the names of the dolls that are still nameless in my doll list.
Stay tuned!