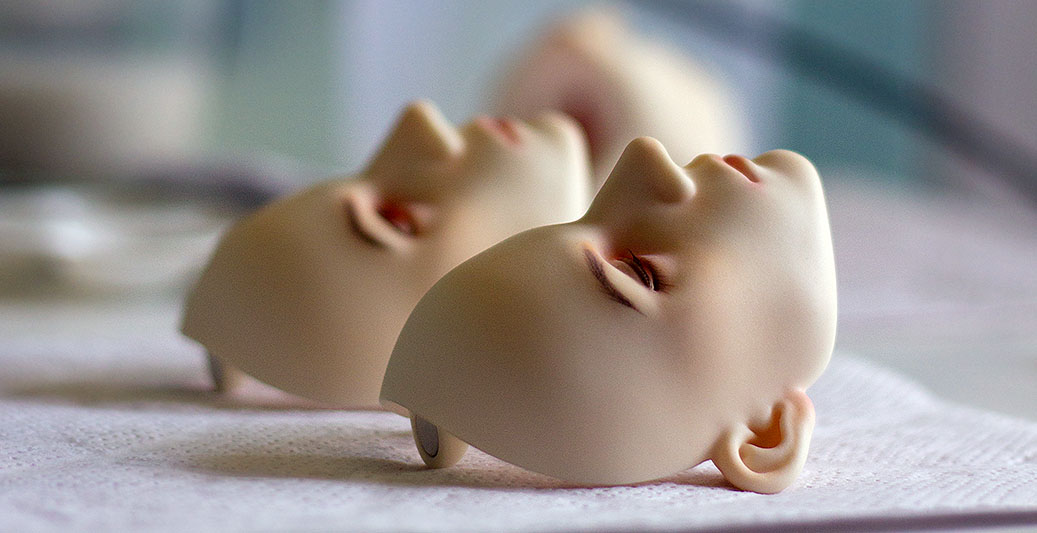 So I've been working every single moment I have free to get my dolls ready. I didn't take progress pictures of this face up, but I think it has some improvements over the one I did to Kitty, my Supia Rosy. I hope I get better and better so one day I can re do them all and be really happy with my dolls. But for now these face ups will do.
I tried a very natural face up for Faolan, this is the first time I paint a male sculpt.
I put some purple under his eyes, it doesn't look purple at all (even though I put lots of purple layers), it was just to give it a more natural color, since he's very pale (as I am) and it tends to look purple/greenish there.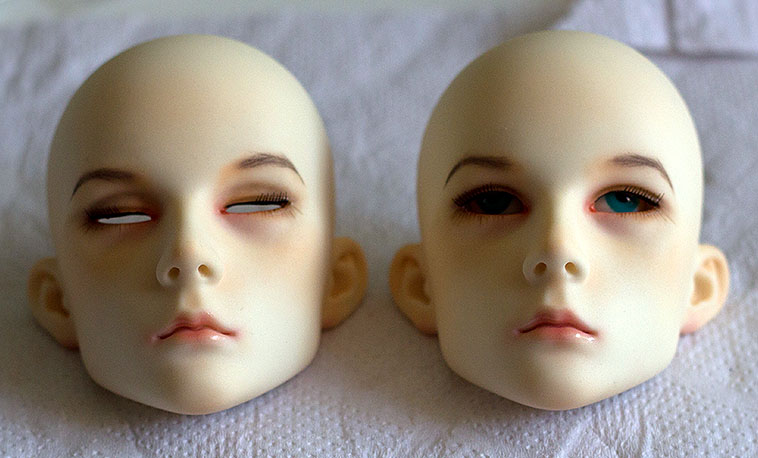 The green eyes in this picture are the ones I got for him. Somehow they leave a little gap on the side, but so do the 14mm. so it's not about the size, it's probably the shape. I also tried a greyish pair of eyes (as seen in other pictures), but I think they are too big for him.
I dislike the wig I have, so after I edited these pictures I bought a fur one, I hope it will work better. Since it won't get here soon, there won't be much photos of Faolan in the meantime.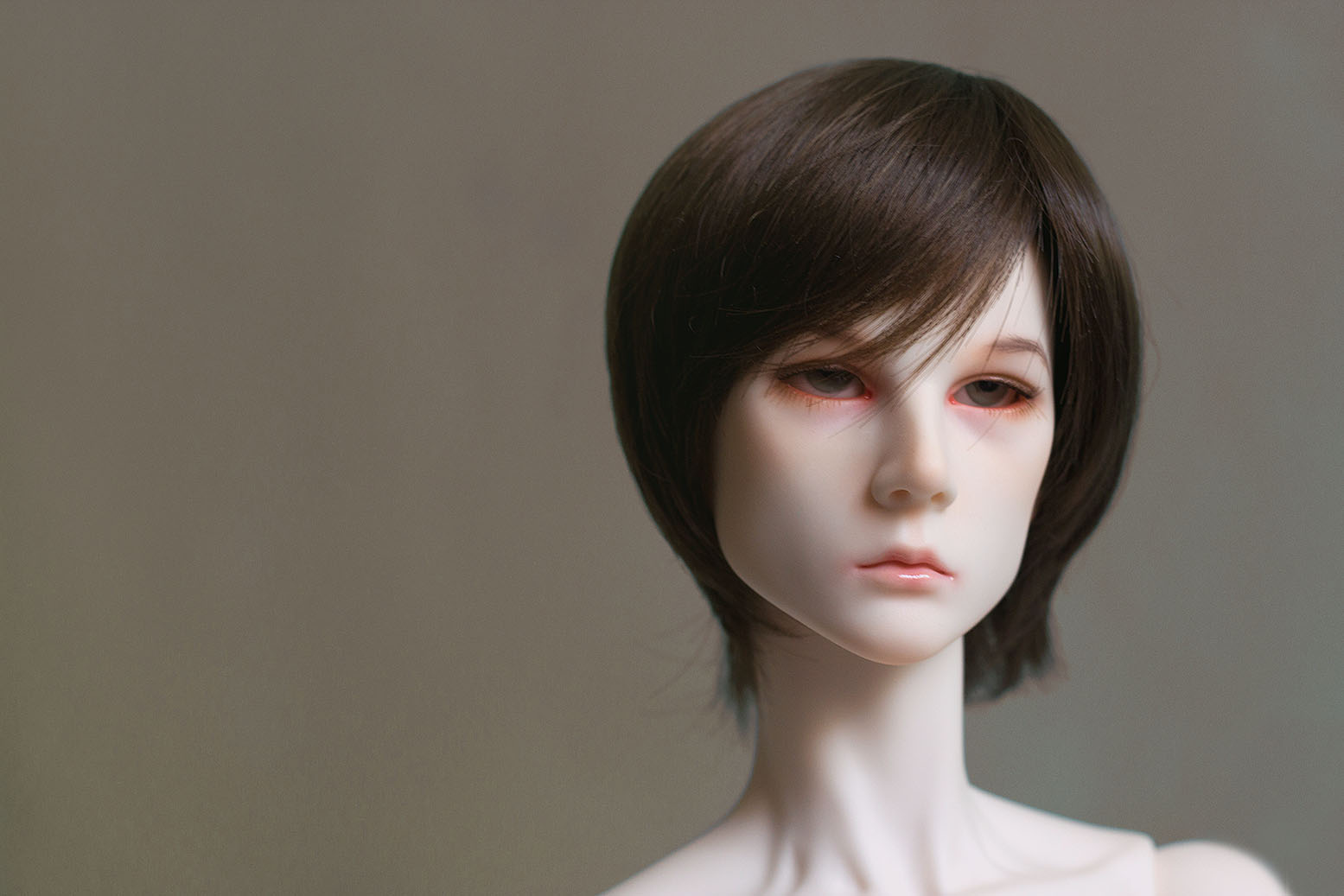 I also decided to stop posting one photography each friday until I finish face ups, since I don't have much space left to do anything really (taking the dolls boxes out of the closet is really hard with the set up I did for my face up table).