I planned this review of the Peak's Woods Fairies of fairytales body when my Leo arrived, but better late than never right?
I apologize in advance for the grainy pictures (and some weird shadows) but I didn't had too much light and had to repeat some photos the next day using the kit lens because the 50mm. one wasn't focusing everything and I didn't have more space to go move back to take the picture. In any case I did my best to give you clear photos, hopefully they will help you.
I tried to do all the typical poses I've seen in other people's reviews, but if you think I missed something important or want me to try something else, let me know and I'll try to add it later.
PW FoF body was renewed in 2012, november. This is the updated version. you can check their notice about the changes here.
Dolls haven't been hot glue sueded nor been in any process of posing enhancement. They are right out of the box like the company sent them.
Front view of the girl body (normal skin) next to the boy body (blue grey skin). Notice Lady Alice has the extra pair of hands on, while Leo has the default ones on. Both dolls came with 2 pairs of hands.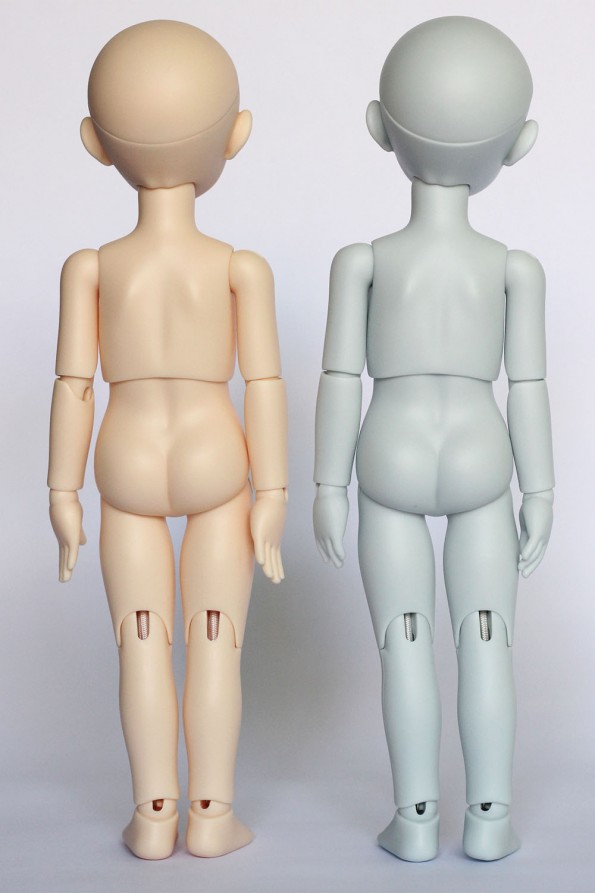 The back of both genders is the same.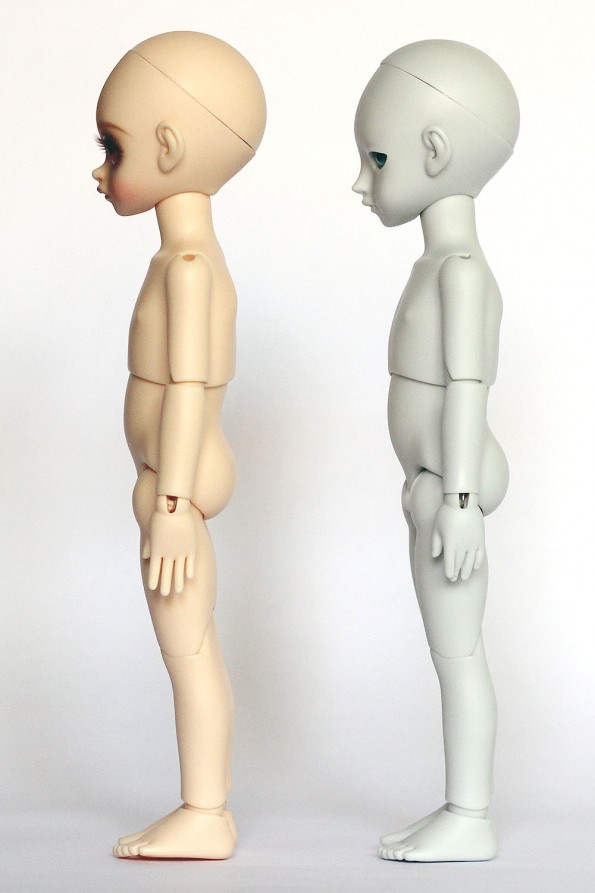 Side view.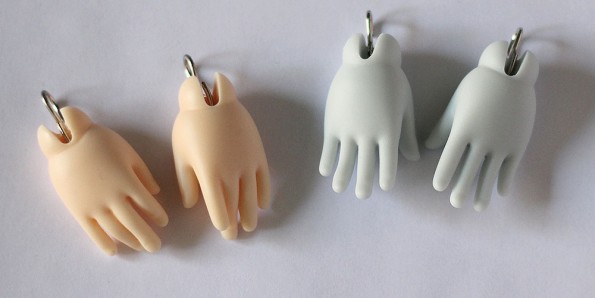 Normal skin hands are the default ones. Blue grey hands are the extra pair that comes with all the FoF dolls.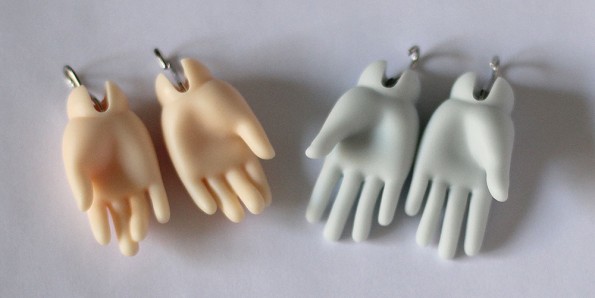 Other view of the hands.
Head movement range. It looks very natural.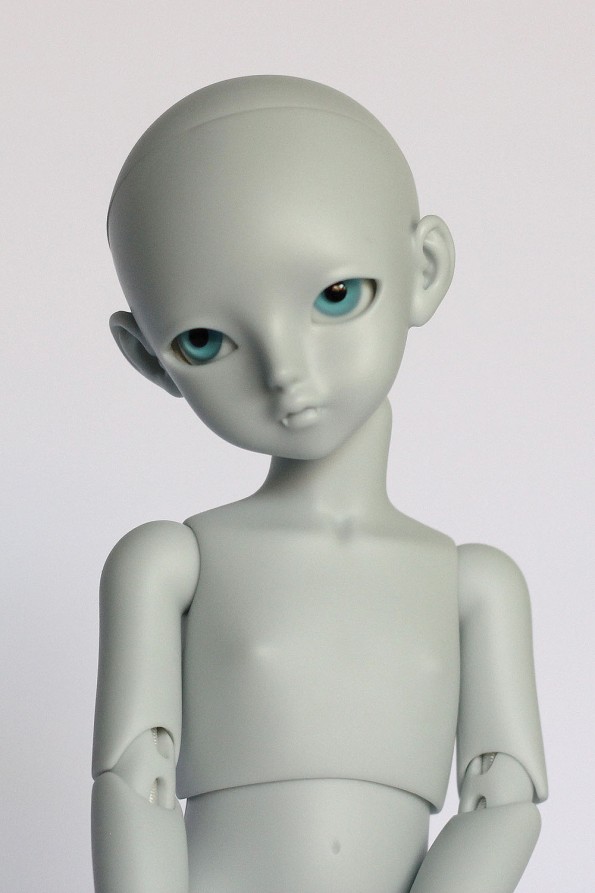 Head range to the sides.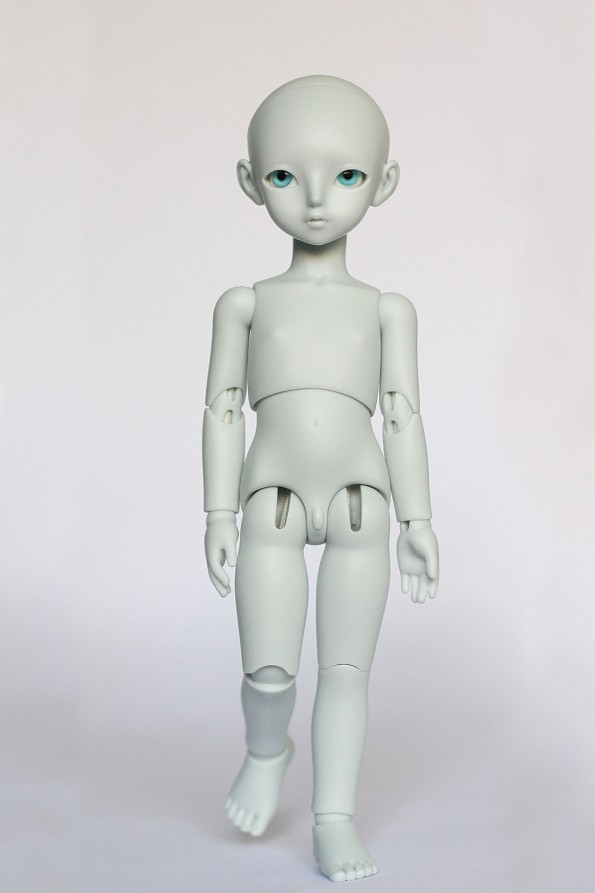 FoF body is really easy to stand and very stable on its 2 feet. It can also stand while only one feet is touching the ground.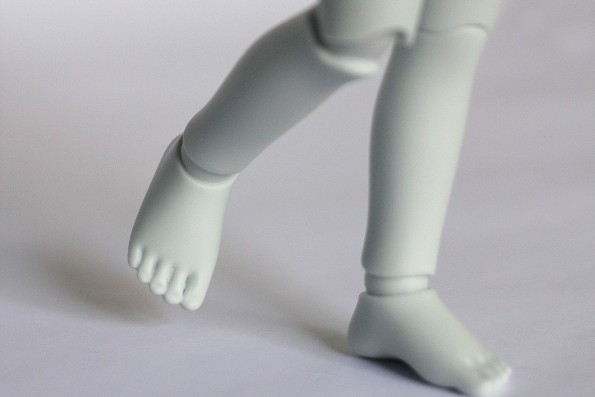 Close up to show how the right foot isn't touching the ground.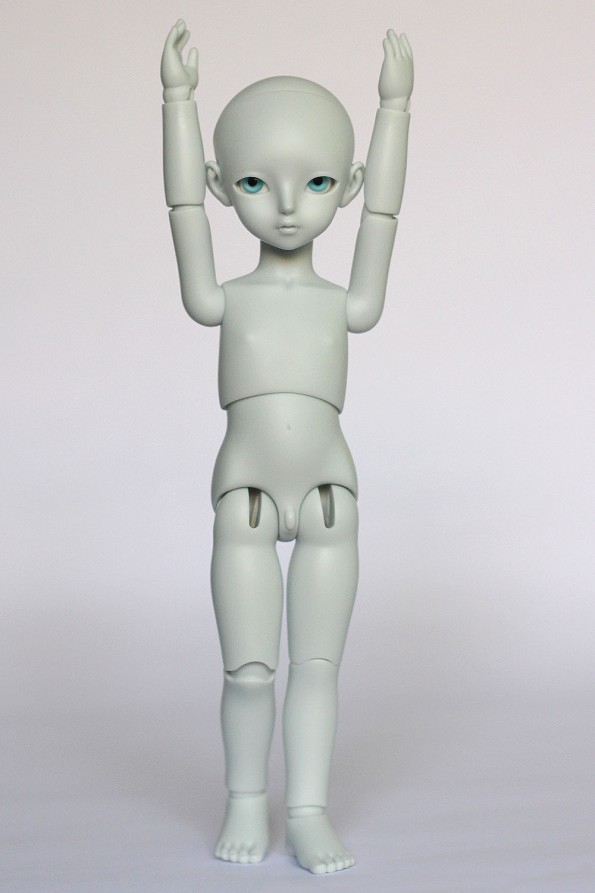 Arms can move and stay in position up, down, to the sides really easily. Notice that while the arms are double jointed, the legs are single jointed.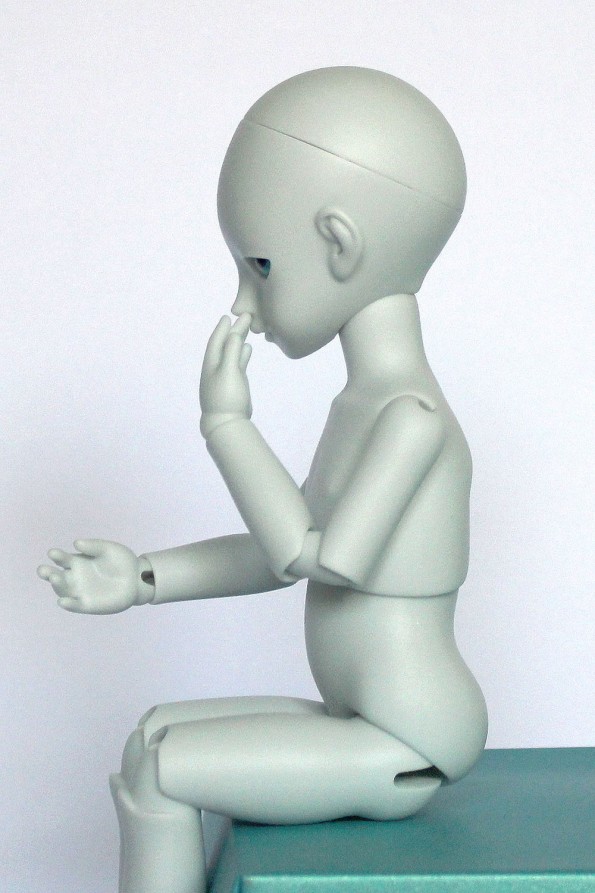 Since the arms are double jointed, it's really easy to make them hold poses like touching his face.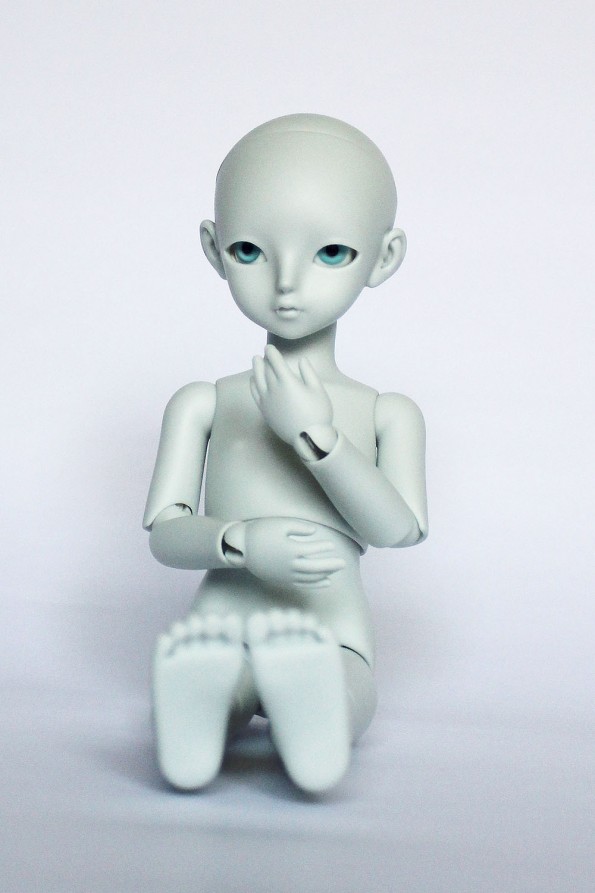 Sitting like this is SUPER easy, I've seen dolls that can't keep the legs together while sitting on the ground.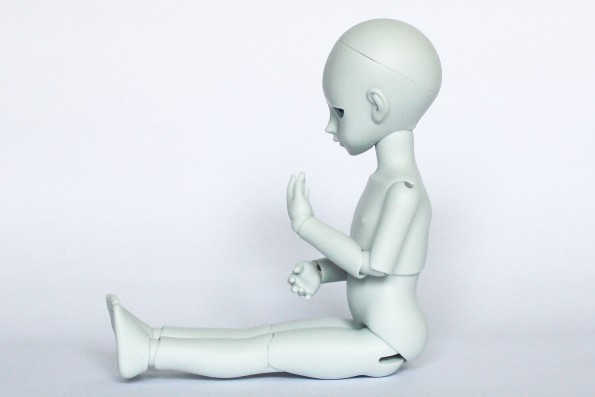 And his back stays pretty straight while sitting.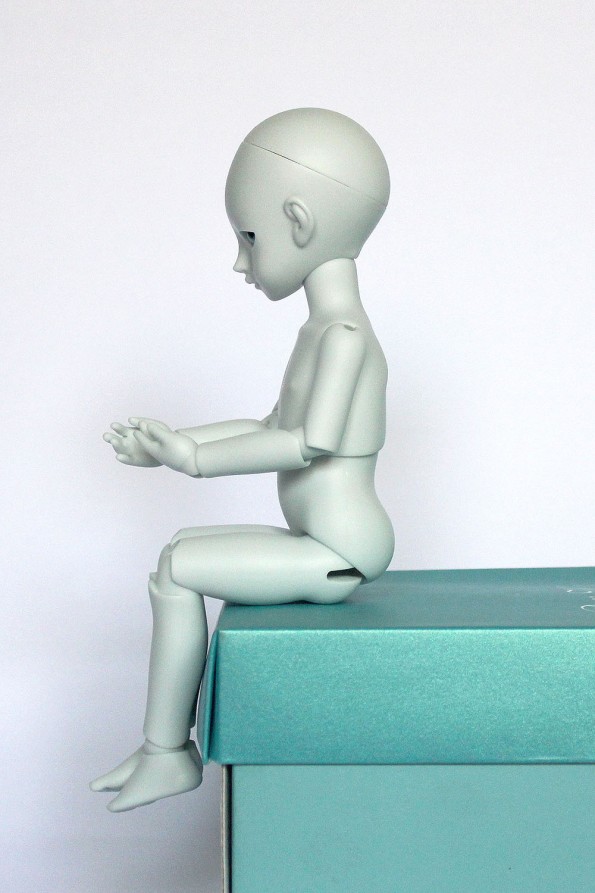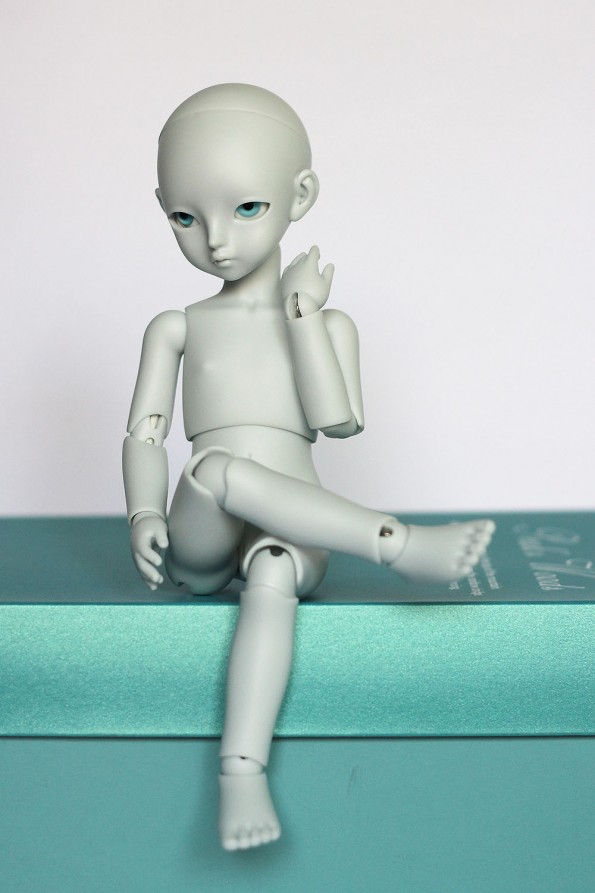 He can cross one leg while sitting.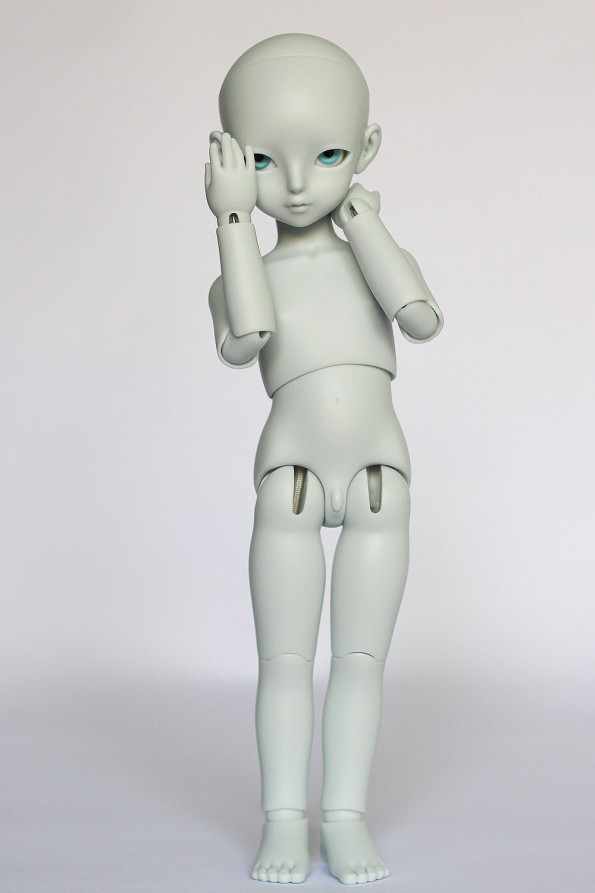 More arms movement. Isn't He the cutest?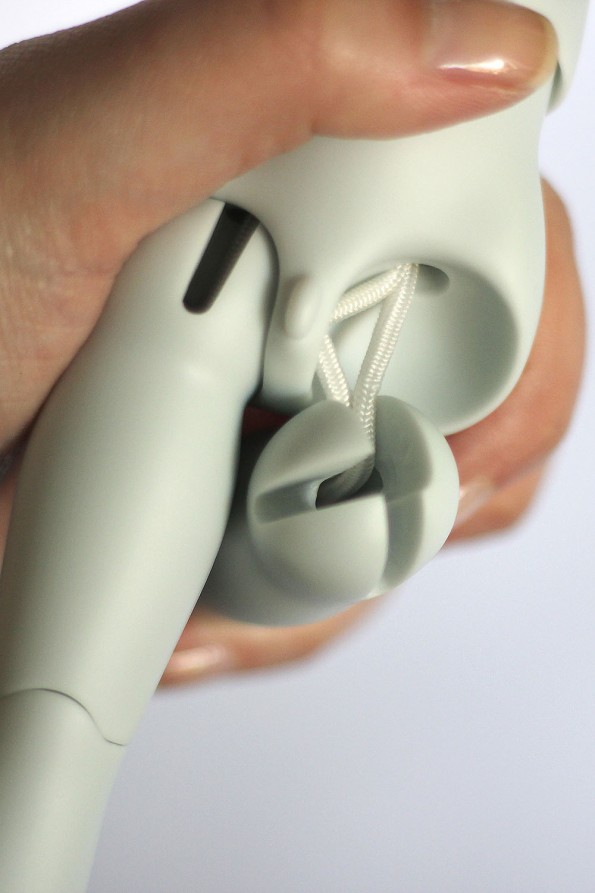 This system is what makes the leg move so good and lets you sit the doll smoothly, as well as doing other legs positions. Depending on the pose, you need to pass the elastic for one of the three different sides.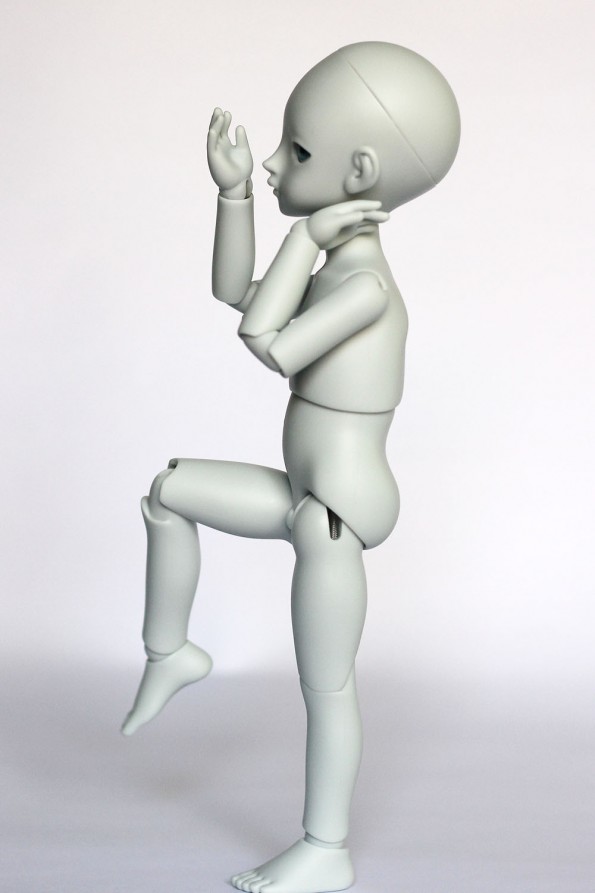 With a bit of work, He can do some more extreme one leg standing.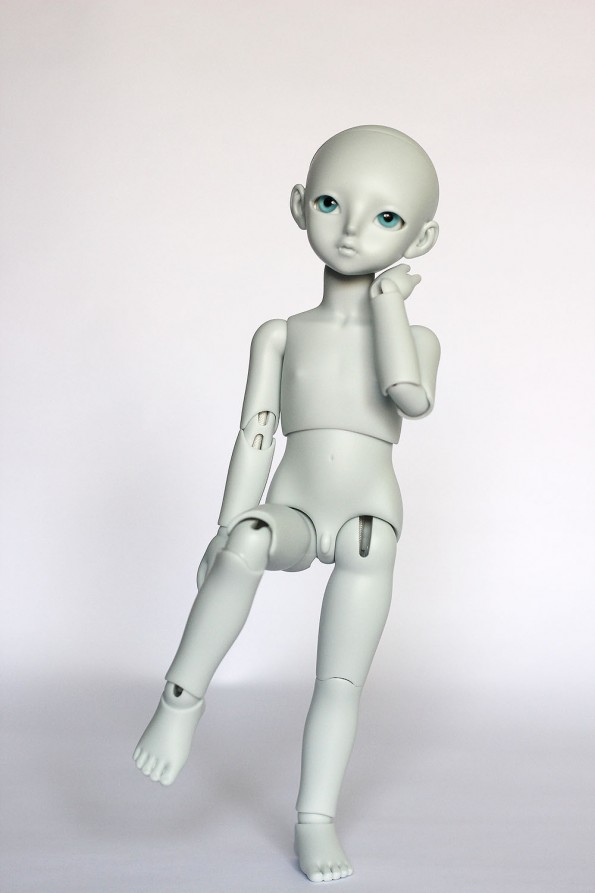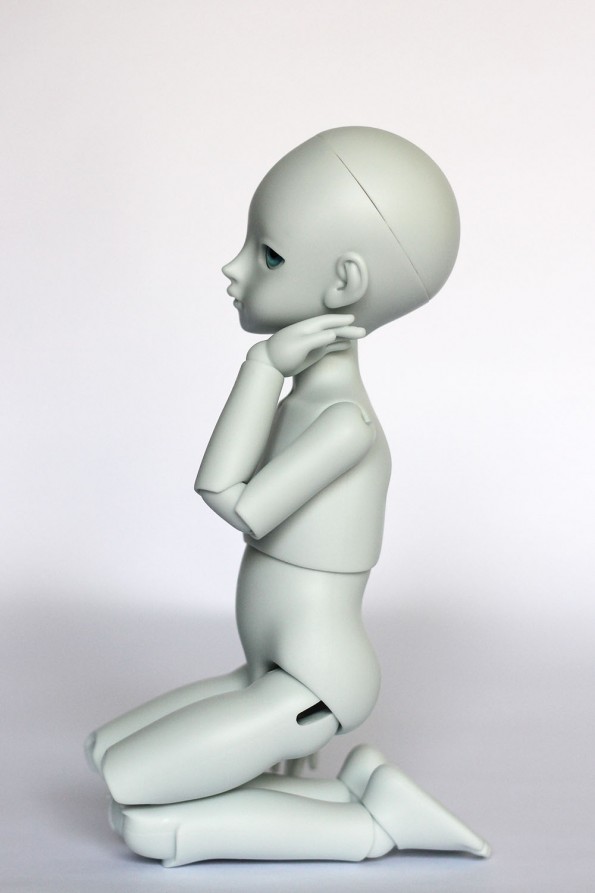 This is a very easy and stable pose.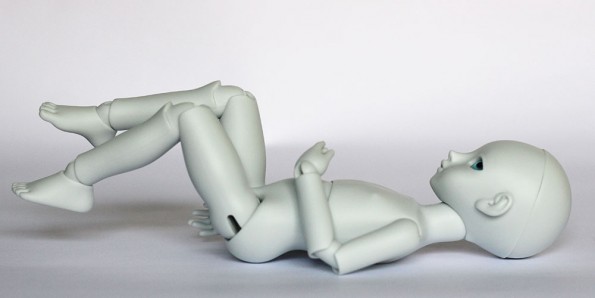 This one it's just because He looked way too cute to pass it up XD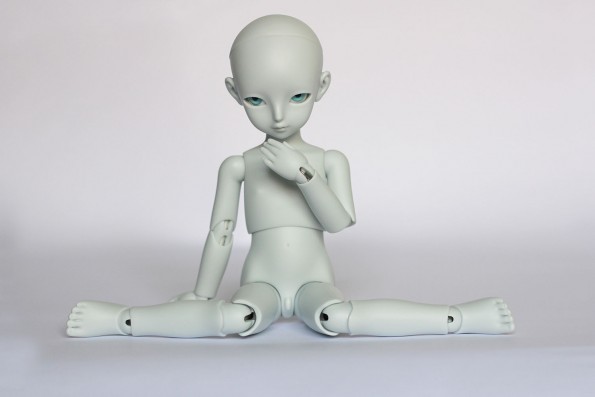 I tried the most common pose (doing a "w" with the legs, or swarico pose if you remember those Volks times), but this is the best I could do since the knees are single jointed. He's sitting without support, his right hand isn't touching the floor, though you can't really see it.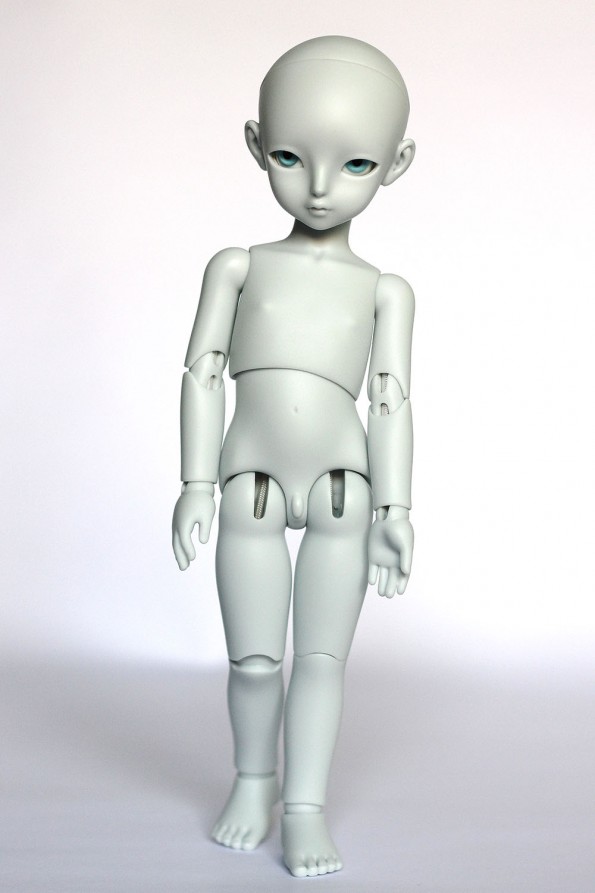 Torso movement to the sides. The torso in general is very limited, but most dolls have very little range there anyways. Side to side is enough though.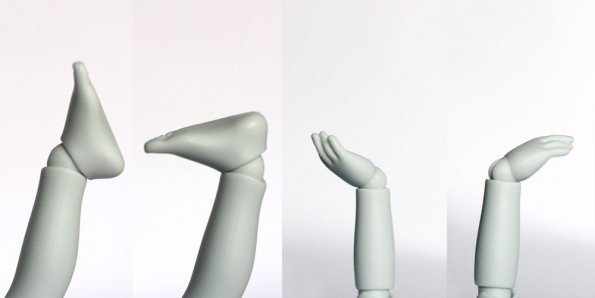 Range movement for feet and hands.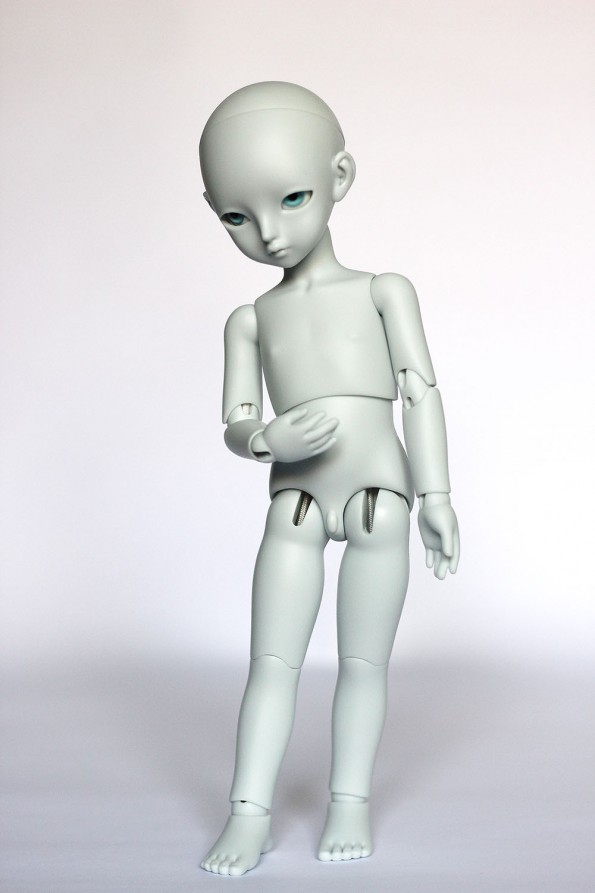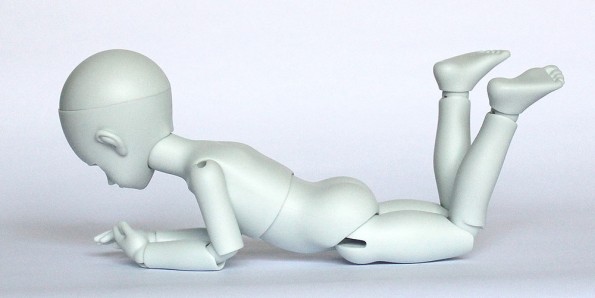 Like I said, the torso is very limited and this pose would improve A LOT if you could bend the torso slightly to the back. I think this can be improving by using hot glue in there, but there's no place in Chile where I can buy a low temp glue gun, so I can't try it out.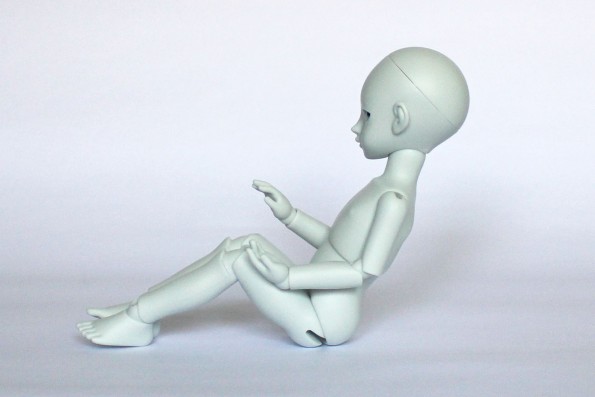 It's not possible to bend the knees while sitting on the ground with the back straight. But if you want your doll to look like He's doing crunches, this works!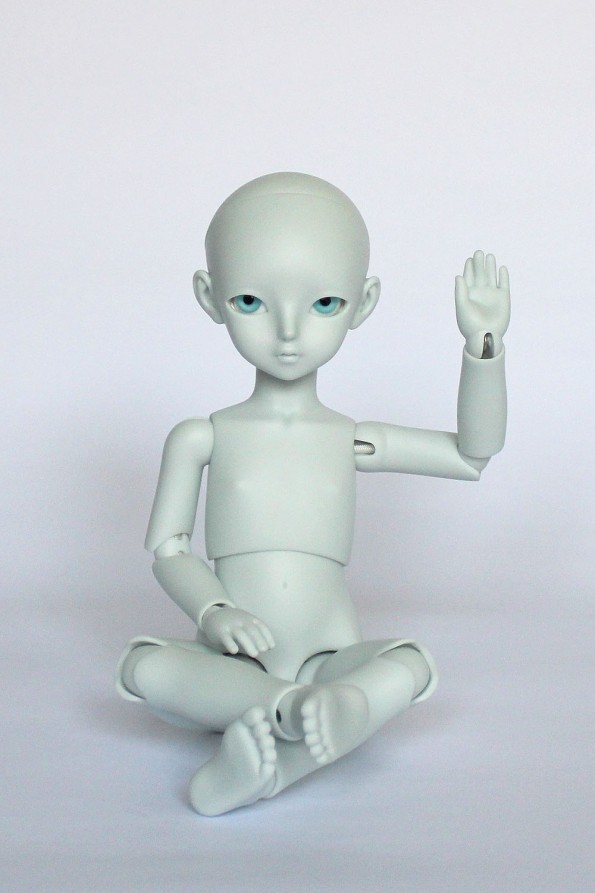 And that's all the photos!! I hope you find them useful.
I'm really happy with this body overall, I just wish I could make the torso stay in other positions other than straight.
For a single jointed leg I think the range is amazing and the poses look very natural. I'm also in love with the double jointed arms, since it lets you move them everywhere. This is my first body with double jointed arms (or at least the first that works properly, I'm looking at you Lucas XD).
I hope you all have a great week!