Hello!!! Today I want to continue with the arrival streak I've been having lately. So 6 days after I received Sassy Rosy, I received another doll box. I don't think I mentioned this purchase here, not sure why.
Do you guys remember the reason why I bought Lady Alice in the first place? Because She looked so much as my favorite Peak's Woods sculpt, but since that one was MSD I didn't think it would fit my collection. Same happened here! Bluefairy TF May is my absolute favorite Bluefairy sculpt, but She is msd. Luckily for me, they do May in other sizes as well, so I decided it was time to bring a Shiny Fairy May home to be friends with Ailene.
The order system Bluefairy has these days works for a few days each month where only a few sculpts are sold. They have a schedule in their website so you can see which months each sculpt is for sale. Because of that I bought May in May (lol), because I wouldn't be able to order her until september if I missed that period.
But enough of my blah blah! I apologize because there's not many photos, weather has been crappy and I've been busy so there was not much I could do about the quantity and quality of the photos.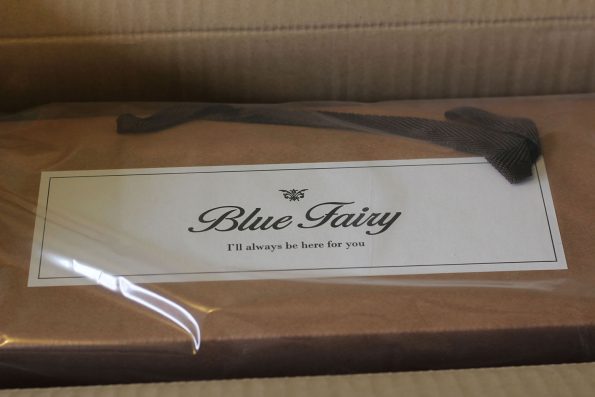 The box is bigger than all my other YoSD sized dolls, but it's so pretty that I'm totally okay with it. It comes covered in a zipper plastic bag inside an outer cardboard box.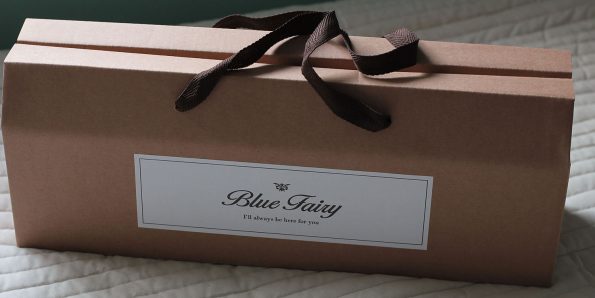 The box works as a doll carrier haha! It is a very nice box, I like the shape, though it makes it harder to organize my closet.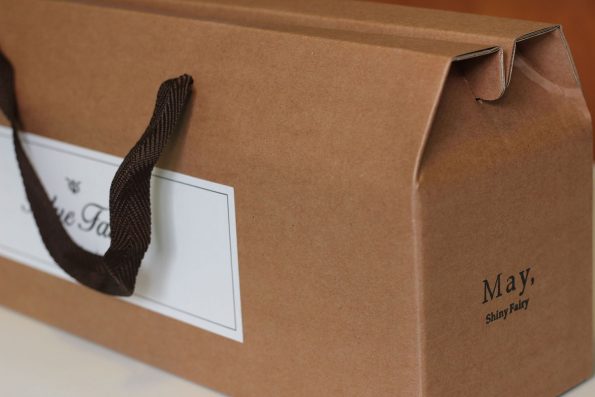 On the side you can see the name of the sculpt, I thought it was a very nice detail. I need to make something like this to all my Peak's Woods boxes!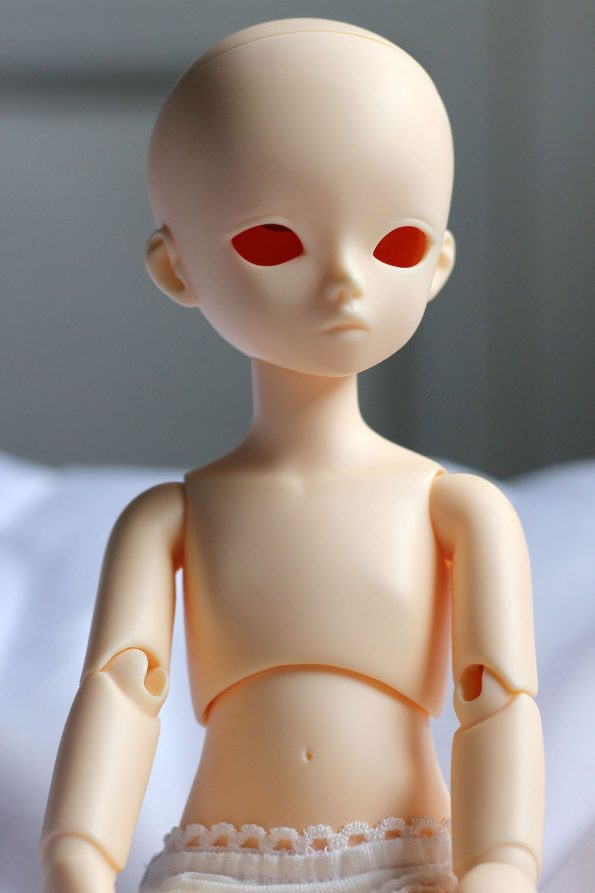 And here She is!!! Besides the doll, I bought the default clothes set and fist hands. Bluefairy does not offer Certificate of Authenticity currently, I can't say I'm happy about that.
On a more positive note, they shipped her really fast, it only took a month and a half to get a shipping notice.
She is the third version of this sculpt. I think the most popular is the first one, but that one is not made anymore. There was some changes to the sculpt and thus the 2nd version was born, but it wasn't well received. In the end they worked it a bit more and made a version similar to the first one, but still different, and that one is the one they are currently selling.
The resin feels almost as hard and heavy as how bigger dolls' resin feels, I was very surprised, and it is not as smooth as Peak's Woods or SOOM tinies resin.
The panties are included with the default outfit.
I was a bit worried that her head would be much bigger than my other tinies and look weird next to them, but luckily most of the head difference lays at the top, where it is hidden by the wig. I think Ailene and her look really nice together, what do you guys think? Love the height difference! It might be another story once She's finished, but so far it looks very promising. I can't wait to take photos of them playing together! They need a dog pet now.
The body is really nice, I love her thicker legs. The hands are very pretty, though I think they are a bit too big for her. I also like that there's some YoSD clothes I have that fit way better on her, since Ailene is so thin some clothes are quite baggy on her.
I haven't played much with her so it's hard to say how well She can pose. It was very easy to stand her, so that's good. I don't know if anyone would be interested in a body review? If I get better light I might attempt to do one.
And that's it for today! Hope you all have a great weekend!!!